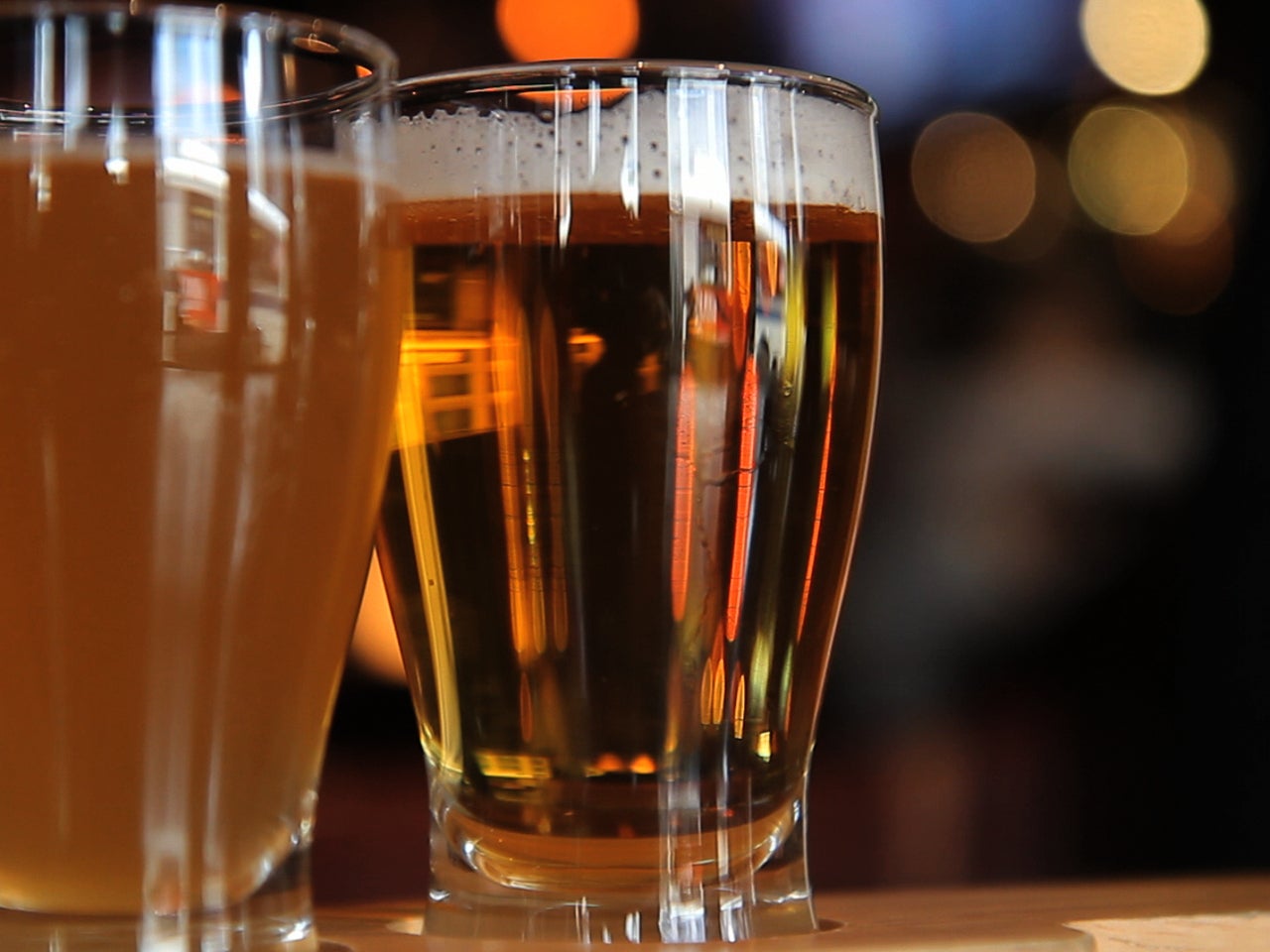 Beer titans revamp light brew image amid slump
(CBS News) Four of the five top-selling beers in the U.S. are light beers, but according to one recent study, we've been looking for beer alternatives. Overall, beer sales are down for the third year in a row, so marketing for the critical summer months has already begun. And now, the $50 billion a year beer industry has some new ideas on tap.
But 37 years after the first light beer was poured, the industry may be grasping for a new identity.
Marketing expert Tim Arnold told CBS News, "I think the light beer category has lost touch with the beer drinker. They got tied up with drinkability and taste, and while those are good valid reasons why for beer marketing, it's really about an emotional connection."
Amid sagging sales, two of the world's largest breweries, Anheuser Busch InBev and MillerCoors, are trying to reconnect, moving away from familiar themes of carbs, calories and taste, and opting instead for an image of brotherhood, bound by beer.
That familiar tagline, "It's Miller time," first seen more than three decades ago in ads for "Miller High Life" is the centerpiece of Miller Lite's new commercials.
Andy England, chief marketing officer for MillerCoors, "That's a line that really resonates, and frankly, we're repurposing it to focus on the sociability of getting together with friends over a Miller Lite."
And the country's top brew, Bud Light, was once the beer that "won't fill you up and never let you down."
These days, the company advertises the beer is the "sure sign of a good time."
Companies are hoping this latest ad blitz will get their brews back into the bellies of consumers, as beer sales volumes have dropped over the last three years, according to the Beverage Information Group, an information source for the beverage alcohol industry.
And while overall sales are down, one small segment of the beer industry - the craft beer industry - is actually on the rise. Stephen Hindy, president and founder of Brooklyn Brewery, noted the big brewers have lost about seven percent of their market - about 15 million barrels of beer or what he called "a real Great Lake of beer." He added, "At the same time, craft brewers have grown double digits and gained about 3.5 million barrels."
Craft breweries made an estimated $8.7 billion in 2011, a 15 percent increase from the year before. They now represent more than five percent of the U.S. beer market, its biggest share yet.
Hindy said craft brewing is expanding. There are now more than 2,000 breweries in the U.S. His own business is booming, with a 32 percent growth in 2011. This year, he said the company will make about 180,000 barrels and about $40 million in sales.
(Brooklyn Brewery Co-founder and President Steve Hindy took CBS News correspondent Whit Johnson on a behind-the-scenes tour of Brooklyn Brewery's operations and explained their beer-making process. Watch the video of the tour in the player below.)
Arnold said, "Will (craft beer companies) ever be a substantial segment of the beer business, I have my doubts. I don't see them getting much past 10 percent of the beer market."
Although Arnold doesn't see the craft beer market as a real threat to the light beer juggernaut, in order for light beer to sell, he says, it needs an identity, which it seems to have found.
Those handfuls of brands are back on track image wise," Arnold said. "And so, I think it's important that they stay with that and put in for the long haul."
And with summer approaching, brewers are hoping this latest image of brotherhood will quench the thirst of light beer drinkers everywhere.
Despite the overall decline in beer sales, Coors Light has managed to increase its sales. In fact, earlier this year it dethroned the so-called "King of Beers" Budweiser, and is now the number two-selling beer behind Bud Light.
Watch Whit Johnson's full report in the video above.
Thanks for reading CBS NEWS.
Create your free account or log in
for more features.