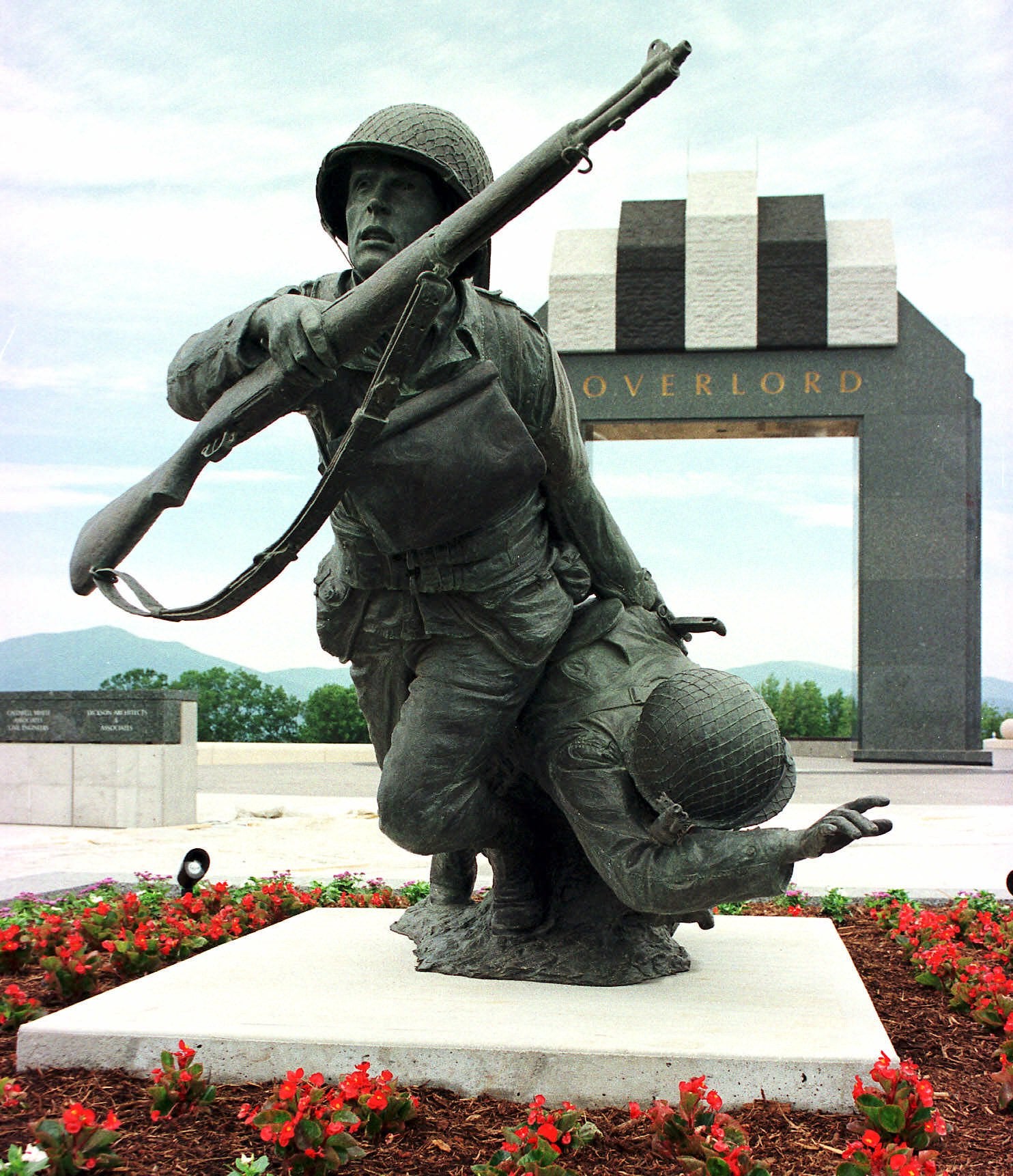 Bedford Boys' D-Day loss still casts shadow in Virginia town
They grew up together, and as America went to war, so did they. Thirty-five men from the small southern town of Bedford, Virginia, were in the same company, including two of Lucille Boggess' brothers, reports CBS News' Jan Crawford.
"My parents and most all of us went to see them off," Boggess said. "We were just kind of saying goodbye but, you know, 'We'll see you soon.' And it wasn't like they weren't coming back."
Yet on June 6, 1944, these boys from Bedford, Virginia, with 150,000 other young men, boarded landing craft for the beaches of France for the D-Day invasion. By the end of that one day, nearly 4,500 allied soldiers lost their lives -- nineteen of those killed were from Bedford. "The Longest Day" still casts a shadow over this town, seven decades later.
"We were getting ready to go to church on Sunday, and the sherriff brought the first telegram. The second telegram was delivered by a cab driver," Boggess said.
Lucille Boggess was 14 years old when her brothers, Bedford and Raymond Hoback, were killed on D-Day. Her parents never got over it.
"Several years after that, my mother had a stroke. And I can remember that we'd be sitting around in the living room at night, and she'd be sitting on the sofa and she'd say, 'Where are my boys?' I want to cry telling you that," Boggess said.
Those in company who survived and returned also suffered.
"I try not to think of it anymore," Allen Huddleston said.
Huddleston saw active duty in Normandy, but because of an ankle injury during training, he missed the D-Day invasion.
"Well, I just think I was lucky," he said.
Another Bedford boy who made it home was Sgt. Roy Stevens. Stevens and his twin brother, Ray, both landed on the beaches, but only one survived.
Roy's daughter, Kathy, said for most of her life, her father, who died in 2007, would never talk about that day. He last saw his brother when they set out for Normandy on different boats.
"Ray, wanted to shake hands with him, and Pop wouldn't because he said, 'I'm going to see you when we get to Normandy,' and 'course, Ray didn't make it, he was one of the first ones out," Stevens said.
It wasn't until the creation of the national D-Day memorial in Bedford that Roy Stevens finally was able to revisit the invasion.
"That really got him open because he was able to talk to other survivors, other vets," Stevens said.
This year, the memorial is dedicating a new sculpture to honor the "Bedford Boys," and to recognize a town that, like so many others in our nation, lost their sons and brothers on one day.
"I've often thought, 'Well, if all these men had come back, how would this community be different and what contribution would they have made?' And I just felt like it would've been a better place, and I think that we still sort of cry for them and miss them," Boggess said.
So much sacrifice -- a debt we can never repay or forget.
For more information on the National D-Day Memorial, visit www.dday.org.
Thanks for reading CBS NEWS.
Create your free account or log in
for more features.