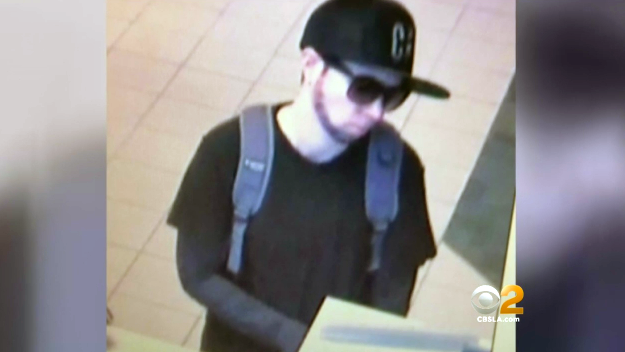 "Bearded" suspect in bank robbery ID'd as female ex-cop in disguise
LOS ANGELES -- A female former Los Angeles police officer has been identified as the bearded suspect in a Northern California bank robbery.
Police say Jennifer McClary disguised herself as a man by drawing a beard on her face before handing a teller a note and demanding money at a bank in Danville, California, CBS Los Angeles reports.
Local police arrested McClary a few hours later.
CBS Los Angeles reports McClary served in the LAPD from 2006 to 2008, then worked as a police officer in Placentia, California, until 2010.
Placentia Police Department Sgt. Bryce Angel says McClary was fired for "failing to meet probationary standards," but said he couldn't have predicted McClary would turn to crime.
"I was surprised anytime a police officer is arrested for a crime like that. It is obviously a far departure from where they started," he said. "I think the person was in a very desperate state of mind and was going for a quick payday and committed a federal offense."
McClary reportedly grew up in north Orange County but later moved to the Bay Area.
Last year, McClary apparently posted a picture on Facebook of her flashing $100 bills in front of her face.
Neighbors where her dad lives in Placentia had not heard about her alleged crime.
"I find that hard to believe," one neighbor said. "We raise our kids well, and it doesn't seem like something she would do."
McClary is being held in Northern California on $100,000 bail.
Thanks for reading CBS NEWS.
Create your free account or log in
for more features.