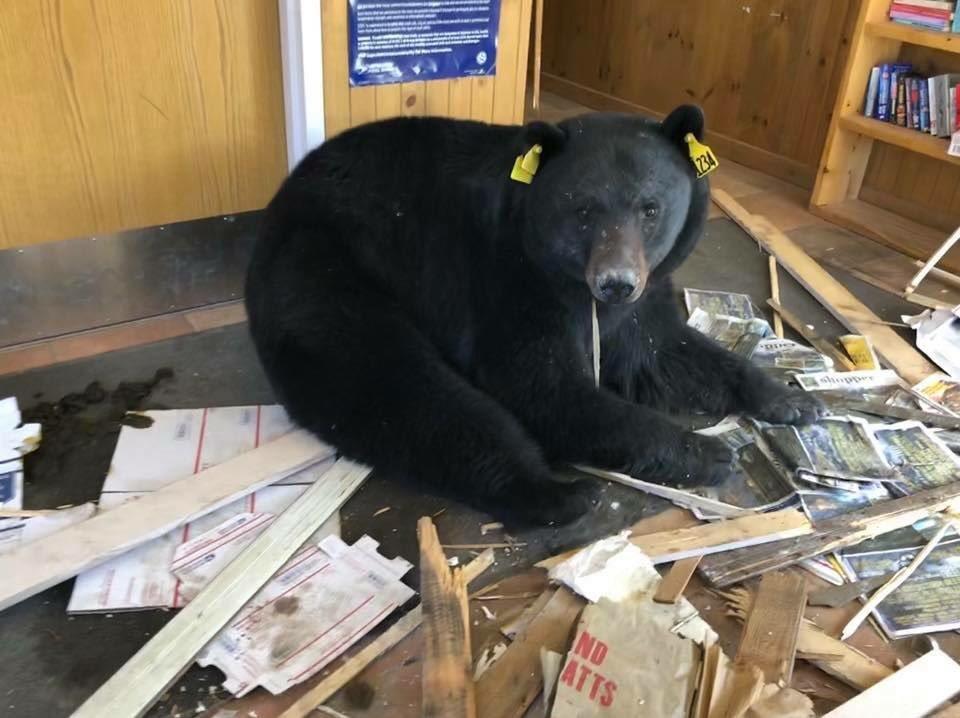 Bear breaks into Colorado post office, photo goes viral
The Pitkin Post Office is closed for the rest of today, after a black bear managed to enter the premises, much to the confusion of the animal itself and employees of the postal facility on Main Street in the small town of Pitkin, Colorado.
Pitkin residents then took to Facebook to share photos, jokes, and updates about the state of the post office and its intruder. The story, however, took a sad turn later in the day when CBS Denver's Matt Kroschel reported that the bear had been euthanized, after it was captured and carted out of the facility.
As it turns out, this particular bear has already been tagged twice by wildlife officials, designating prior run-ins with humans that led to officials being called. In cases like these, a third strike often means euthanization.
Last year Colorado had a particularly high number of human-bear conflicts, attributed to a poor natural food supply for the year which prompted the animals to seek out human food sources like garbage cans and bird feeders -- often to the displeasure, and even danger, of people nearby.
Such incidents led to the euthanization of an estimated 168 bears statewide in 2017 by Colorado Parks and Wildlife officials. Euthanization is considered a last resort by the CPW, which relocated 107 other bears.
Thanks for reading CBS NEWS.
Create your free account or log in
for more features.