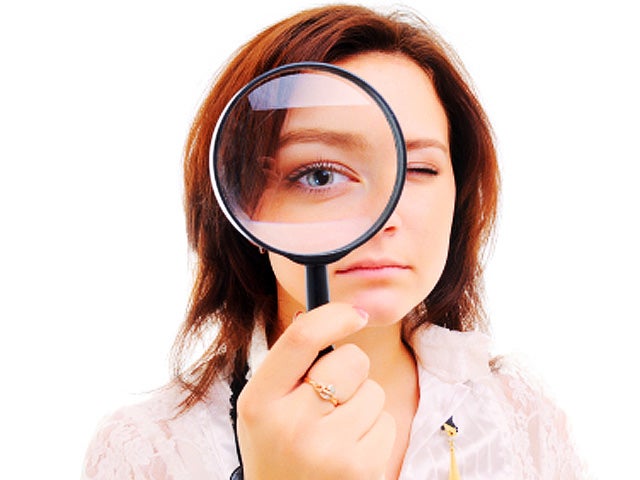 Bausch + Lomb survey says many care about eye health but may not be taking care of it
(CBS News) How much do you care about your eyes? According to a new survey from eye-care giant Bausch + Lomb, some people would rather lose a limb or other senses before losing their eyesight - but those same people might not be taking the necessary steps to keep their eyes healthy.

Pictures: 12 scary things your eyes say about your health
Watch: Sunglasses important for eye health

The company partnered with KRC Research to survey 11,000 consumers across Brazil, China, France, Germany, India, Italy, Japan, Russia, Spain, United Kingdom and the United States. Almost 150 eye health specialists from 26 countries were also polled to provide a doctor's perspective into the state of consumer eye care. Bausch + Lomb is one of the leading suppliers of eye-care products and contact lenses.
The survey found that 70 percent of people would rather lose a limb or give up 10 years of their life than lose their eyesight. When polled, seven in 10 consumers also said they were somewhat or very knowledgeable about their eye health and proper eye health care, however 97 percent of doctors disagreed.
"It's critical that we expose and correct these misconceptions," Bausch + Lomb's chief medical officer Dr. Cal Roberts, said in a press release. "While the majority of visual impairments are preventable when caught and treated early, clearly people around the globe are not seeing the importance of basic vision care and annual eye exams."
According to Bausch + Lomb, 80 percent of visual impairment is preventative. But 44 percent of surveyed participants think they don't need an eye test unless there's a problem, and four in 10 responders said the only reason to go to an eye doctor is to correct vision.
However, eye doctors can also spot signs of other diseases, potentially being among the first to see clues that patients have another condition.
Problems picked up on an eye exam have been tied to an increased risk for high blood pressure, heart attack and stroke, tumors, diabetes and HIV/AIDS. An eye exam allows doctors to easily see a patient's veins and arteries and may detect more than 150 conditions, some years before other symptoms appear, according to Bausch + Lomb.

However only 21 percent of surveyed consumers said they had regular eye exams over the past five years.
"We hope this research will be an eye opener and it will encourage people around the world to take better care of their eyes to help improve their vision and overall quality of life," said Roberts.

According to the CDC, 14 million Americans aged 12 and older have visual impairment and 61 million U.S. adults are at a high risk for serious vision loss, but only half visited an eye doctor in the past year.
The National Institutes of Health advises a complete eye exam every five to 10 years for adults between the ages of 20 and 39, every two to four years for adults 40-54, every one to three years for adults 55-64, and every one to two years for adults ages 65 and older. Depending on a patient's risk factors for eye diseases and or current symptoms, an eye doctor may recommend more frequent eye exams.

The CDC has more on vision health.

Thanks for reading CBS NEWS.
Create your free account or log in
for more features.