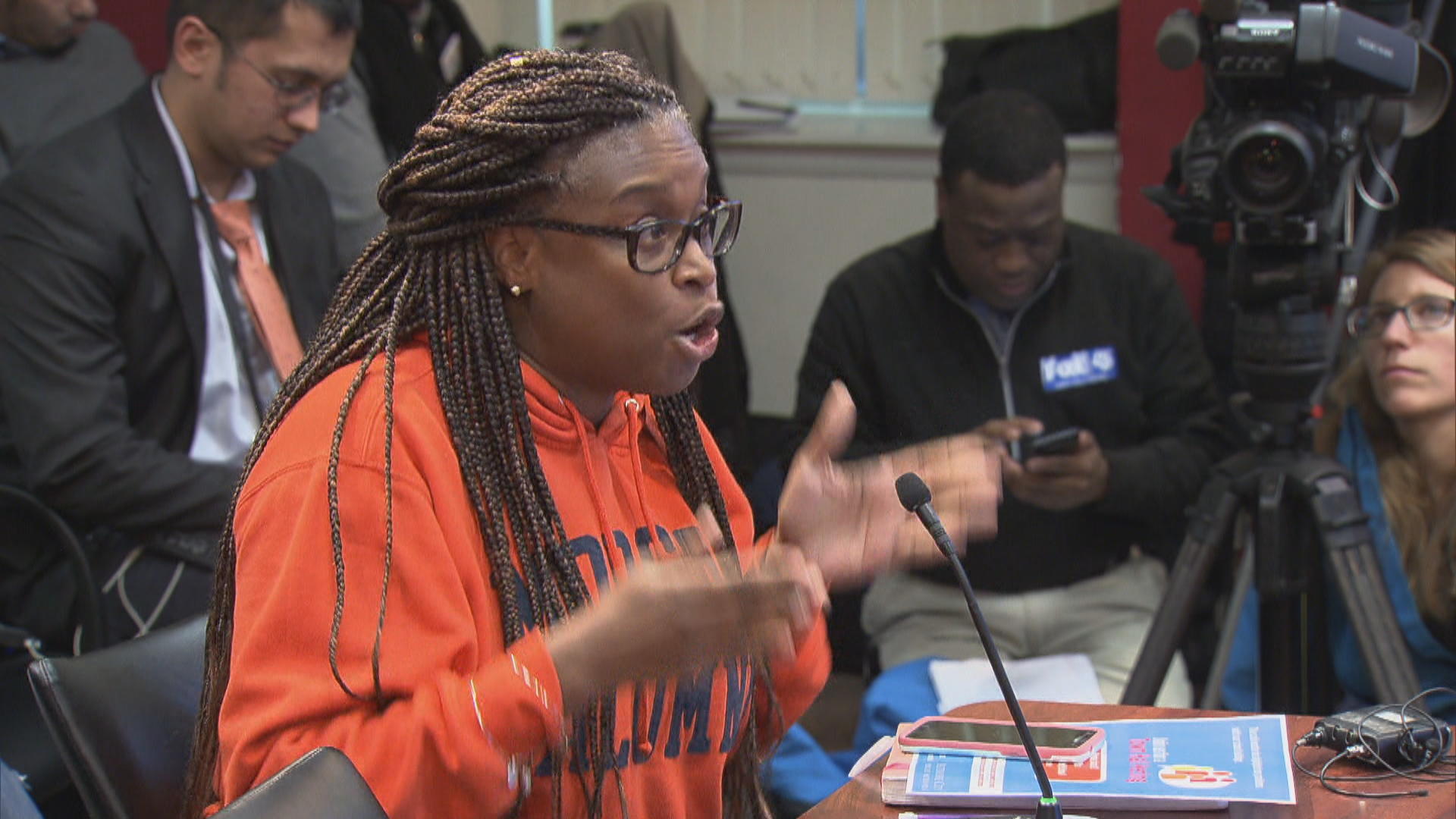 Furious parents flood Baltimore City school board meeting
Baltimore City schools are facing a potential state investigation after teachers posted photos of students bundled up in freezing classrooms. The photos led the school board to close some schools. While most are back open Wednesday, furious parents packed into a school board meeting Tuesday night, filling four overflow rooms wanting answers, reports CBS News correspondent Errol Barnett.
"All of these issues have been present for years!" one woman said.

"Meetings are nice. Action is better," said Khalilah Harris, a mother of three.
"We're not waiting on people who have been elected to office, we are not waiting on our unelected school board. Parents and community members are stepping up and making demands," Harris said.
Lilliana Tagliaferro walked to school on icy and untreated sidewalks Tuesday. But last week it was the freezing temperatures inside the school that had her mother, Assunta, angry.

"What schools have to close because of pipe bursts, because the heat's out? That's been really frustrating," Assunta said.


Schools across the city had water bubbling out of pipes, warped floors, icicles hanging from the outside of buildings. Inside children huddled in coats.

Chastity Spears took her daughter out of school
"There's icicles in the classroom. The cold water jug is frozen with ice. It's inhumane for these children," Spears said.

"I think that this is the product of long-term issues not being dealt with," Assunta said.

We asked Maryland Gov. Larry Hogan if he shouldered any blame.

"We shoulder a lot," Hogan responded. "While I don't have anything to do with the day-to-day operations of the schools, we have an obligation to help provide oversight and funding."

Hogan is offering $2.5 million to fix the heating problems and proposing an investigator general to look into why the city's schools, which he said are the fourth highest funded in the nation, are failing to protect the students.
At Calverton Elementary School, students will be out for the sixth school day in a row. While it is the last of the Baltimore schools to keep its doors closed, parents are afraid it could happen again.
Schools closing causes a ripple of issues. Children lose a day of learning, parents struggle to find care for their kids, and even worse in Baltimore, more than 86 percent of children rely on free school lunch as a main meal.
Thanks for reading CBS NEWS.
Create your free account or log in
for more features.