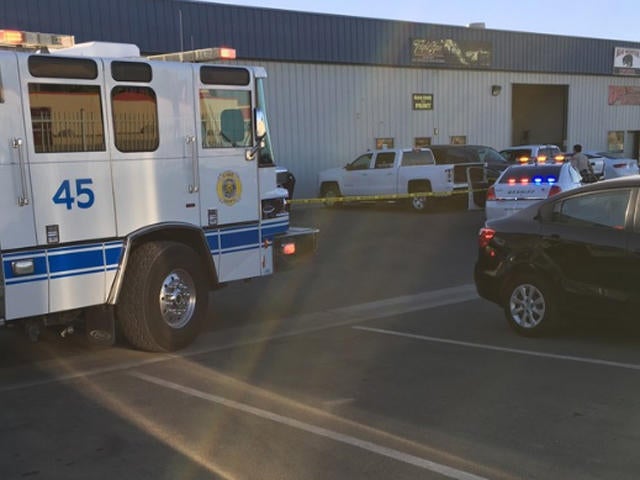 Gunman kills his wife, 4 others and himself in California
BAKERSFIELD, Calif. -- A gunman went on a rampage in Kern County, California, killing his wife and four other people before shooting himself to death, authorities said. Kern County sheriff's Lt. Mark King said Thursday there were "strong indications" of a domestic violence motive in the Wednesday evening rampage, but he said that was still being verified.
The victims were shot at and near a trucking company and then at a residence in Bakersfield, about 90 miles north of Los Angeles. Kern County Sheriff Donny Youngblood told reporters the shootings were not random.
"Obviously, there is some type of situation that caused the husband to be extremely upset," he said. "I'm pretty comfortable (saying) there will be a connection between all these players."
Thursday afternoon, the sheriff's office identified the suspect as Javier Casarez, 54. They said Casarez first showed up at the company with his wife shortly before 5:30 p.m. Wednesday, where he confronted another man.
"The suspect, the husband, shot the person at the trucking company and then turned and shot his wife" and then chased and shot another man who showed up, Youngblood said.
The gunman then went to a home where he shot and killed a man and a woman, the sheriff said. He then carjacked a woman who was driving her child. The woman and child escaped and the man drove to a highway where a sheriff's deputy saw him, Youngblood said.
The gunman saw the deputy and pulled into a parking lot. When the deputy confronted him at gunpoint, the man shot himself in the chest, the sheriff said.
"I think it was a very short amount of time, about 10 or 15 minutes," Youngblood said about the time from the first shooting until the suspect shot himself, CBS Bakersfield affiliate KBAK-TV reported.
"Six people lost their lives in a very short period of time. This is highly unusual," Youngblood said.
Except for the gunman's wife, officials provided no details on how the victims might have been related. The victims were identified as:
Petra Maribel Bolanos De Casarez, 45 years old

Antonio Valadez, 50 years old
Laura Garcia, 31 years old
Eliseo Cazares, 57 years old


About 30 people saw the shootings and were being interviewed by deputies, Youngblood said.
Thanks for reading CBS NEWS.
Create your free account or log in
for more features.