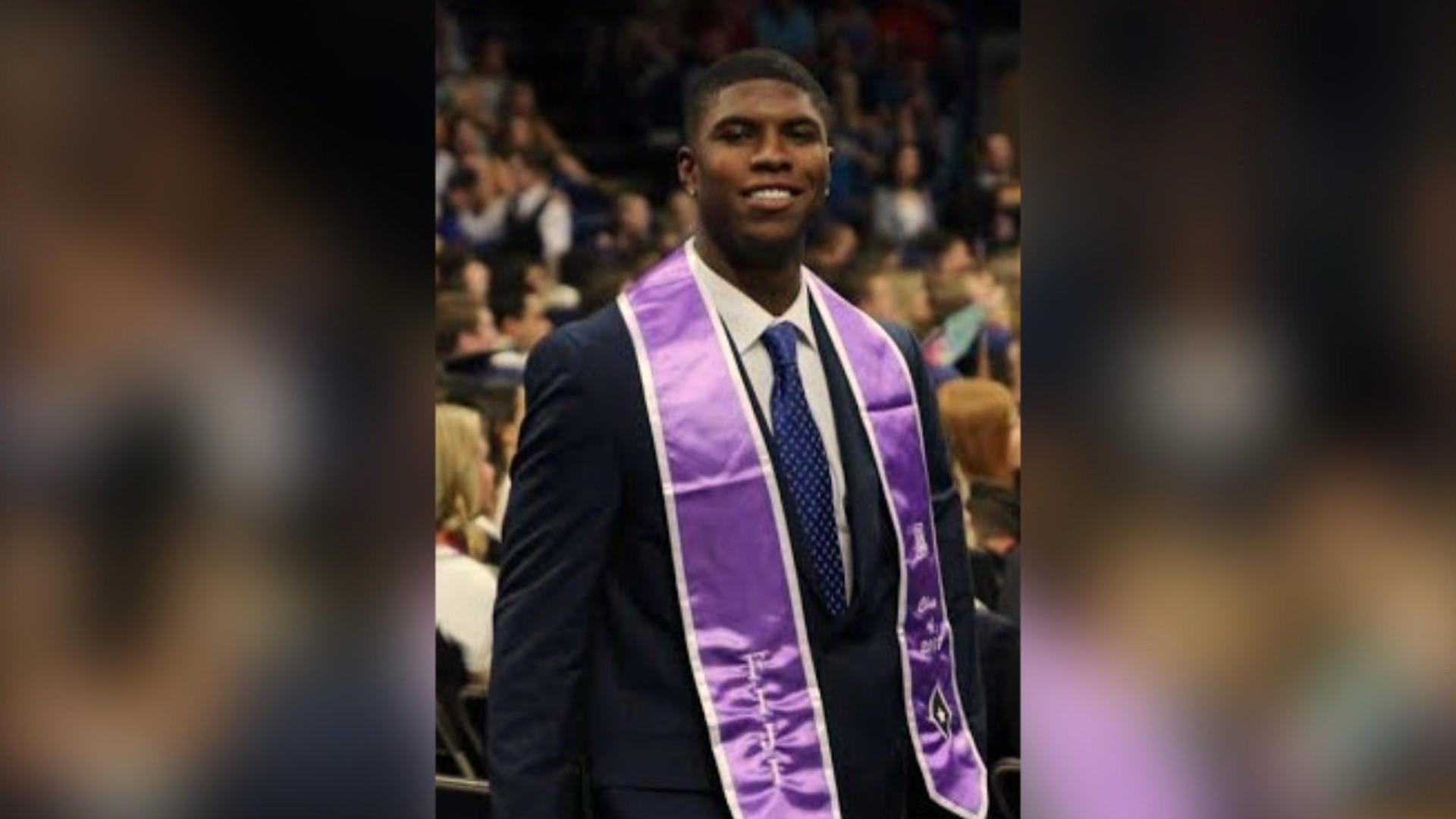 Police reveal details about beating death of U.S. tourist in Greece
A friend of the 22-year-old American man killed last week in Greece is providing new details about the violent attack at a bar.
Bakari Henderson was killed after a fight broke out early Friday on the Greek island of Zakynthos. According to a friend who was with Henderson at the time, it started after Henderson and some friends set down their drinks at the other end of a table where two men were sitting. He says the two men grabbed the beers, smashed them on the table, and brandished the shattered bottles as weapons.
The friend says local media reports that the attack was sparked by an attempt to take a photo with a waitress are untrue.
Police say at least 10 people followed Henderson out of the bar, including the bouncer and another employee. They are accused of beating Henderson and leaving him unconscious in the street.
Eight people have been arrested and are now facing voluntary manslaughter charges. The suspects, including the bouncer and bar employee, covered their heads as they made their way into court.
One of their attorneys argued there was no intent to kill Henderson, who Greek police say died from severe head injuries after the beating.
"I couldn't believe it," said Astrid Von Ehren-McCray, a family friend. "And I'm trying to compose myself, but I couldn't believe it."
The news is still sinking in at the McCray household in Austin, Texas. Family friends say Henderson spent a lot of time there growing up.
"I think everybody feels the same way," Blake McCray said. "That everybody just misses Bakari. He was the life of the party."
Henderson graduated last month from the University of Arizona with a degree in business finance and entrepreneurship.
In a statement, relatives said: "Our family is devastated." They said Henderson "was a big thinker and enjoyed coming up with new business ventures."
His latest, a photo shoot for a new clothing line, brought him to the Greek island of Zakynthos.
The nightlife in an area of the island known as Laganas attracts a rowdier crowd, according to author and travel writer Eleni Gage.
"They get a lot of charter flights from England and other parts of Europe that can make for a very cheap vacation for primarily young people looking to party," Gage said.
There's been reports of trouble there before. In 2011, an argument with taxi drivers led to the stabbing death of a British teen. And last year, a young woman from Britain said a spiked vodka drink left her blind.
Yet this latest case makes no sense to those who knew Bakari Henderson, like neighbor Bill Norton.
"He was, he didn't have any of those characteristics that you would think about in terms of bar-room brawls," Norton said. "You know, it just didn't fit Bakari's nature. So I'm just puzzled."
The Henderson family says their main focus now is getting Bakari's body back home. The U.S. State Department says it's helping the family and is in touch with Greek authorities. Meanwhile, a GoFundMe page has raised more than $30,000 to cover transportation and funeral costs.
Editor's note: A previous version of this article said witnesses reportedly told police that Henderson and his friends wanted to take a photo with a waitress, which angered the bouncer. A friend of Henderson says local media reports that the attack was sparked by an attempt to take a photo with a waitress are untrue.
Thanks for reading CBS NEWS.
Create your free account or log in
for more features.