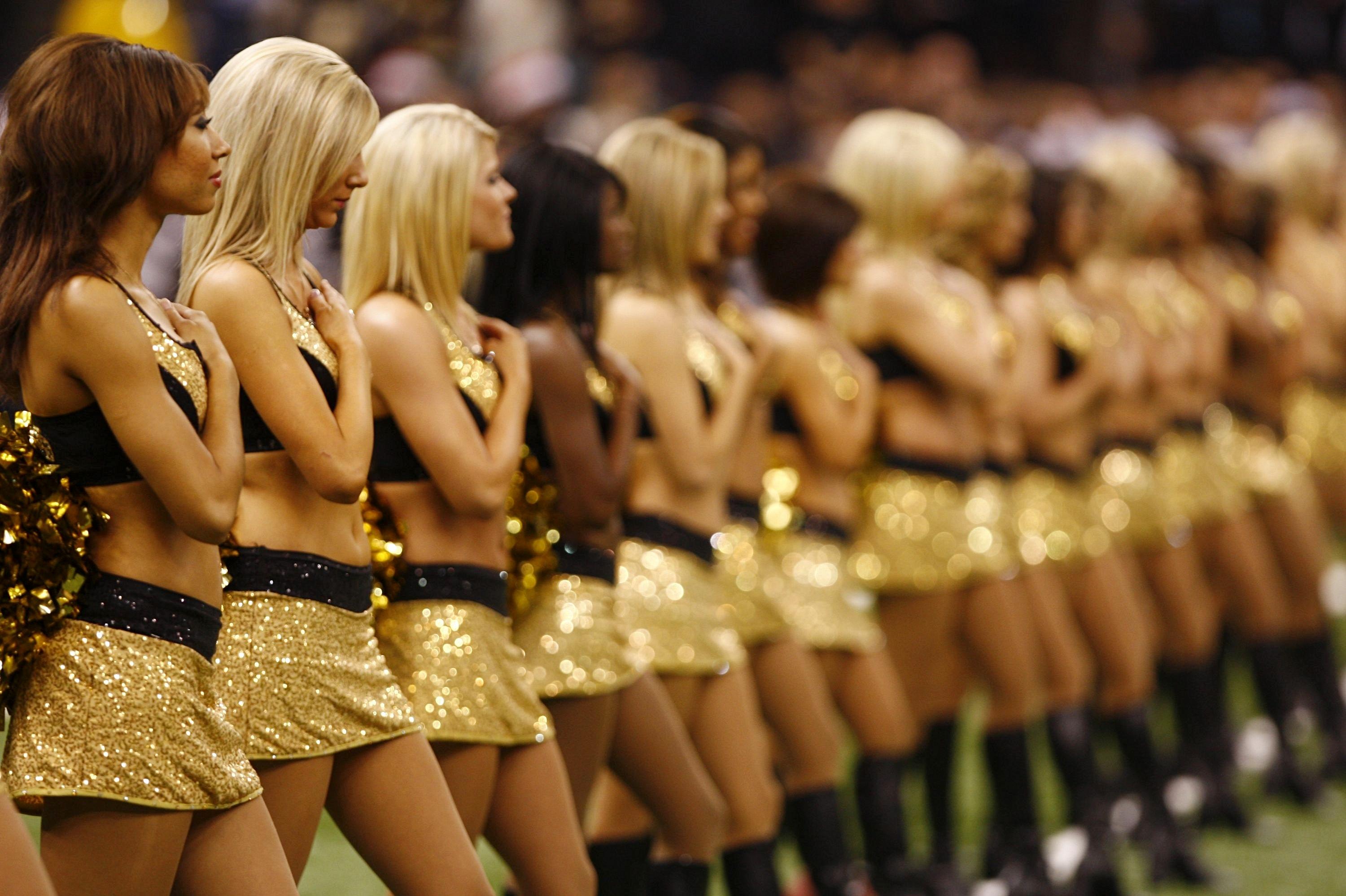 Bailey Davis, ex-New Orleans Saints cheerleader, says NFL team's policies discriminate
NEW ORLEANS -- A former New Orleans Saints cheerleader has filed a discrimination complaint against the NFL team with the U.S. Equal Employment Opportunity Commission. Bailey Davis' case was detailed in a New York Times article on Sunday. It says she was fired after posting a photo of herself to her private Instagram account. It showed her in an outfit that the Saints said violated team rules against its cheerleaders appearing nude, seminude or in lingerie.
The Times also says the team was looking into whether she attended a party attended by Saints players -- a rule violation Davis denies.
Davis' EEOC complaint states the team has two sets of rules: one for the cheerleaders, who are all women; another, for the players.
The New York Times report said the Saints anti-fraternization policy requires cheerleaders to avoid contact with players, in person or online, even though players are not penalized for pursuing such engagement with cheerleaders. The cheerleaders must block players from following them on social media and cannot post photos of themselves in Saints gear. The same rules don't apply to players, the report said.
"If the cheerleaders can't contact the players, then the players shouldn't be able to contact the cheerleaders," said Sara Blackwell, Davis's lawyer. "The antiquated stereotype of women needing to hide for their own protection is not permitted in America and certainly not in the workplace."
"We want equality," Blackwell said, CBS New Orleans affiliate WWL-TV reports. "The NFL owners are meeting right now in Orlando and we want it to be on their agenda to look at these antiquated, very old time, not American discriminatory rules and just make them equal. Treat women how they should be treated in 2018."
WWL-TV reports that outside legal counsel for the New Orleans Saints released the following statement: "The New Orleans Saints is an equal opportunity employer, and it denies that Ms. Davis was discriminated against because she is female. The Saints will defend these allegations in due course, and the Organization is confident that its policies and workplace rules will withstand legal scrutiny."
Thanks for reading CBS NEWS.
Create your free account or log in
for more features.