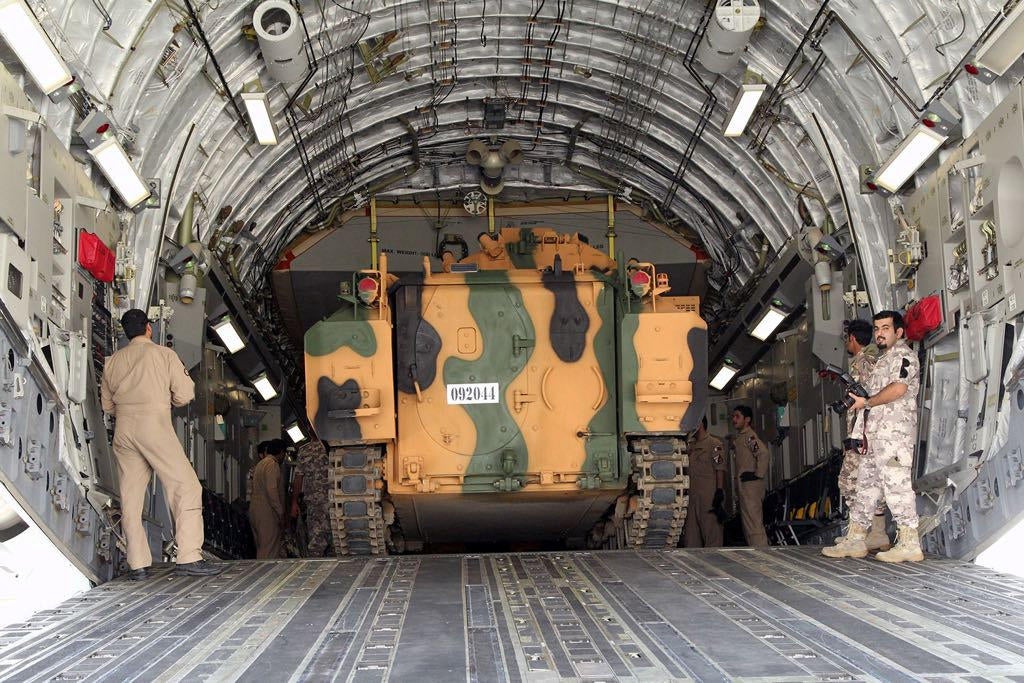 Qatar accused of "military escalation" as inter-Arab rift deepens
ISTANBUL -- Bahrain accused Qatar on Monday of a "military escalation" in the deepening standoff between a some of America's most important allies in the tumultuous Middle East.
A day after Turkey's president rejected a demand by Bahrain and several other major Arab states that Turkish troops leave Qatar, Bahrain's top diplomat accused Doha of changing the tone of the dispute from "diplomatic and security-oriented" to one involving a military component.
Bahrain, Saudi Arabia, Egypt and the United Arab Emirates (UAE) issued Qatar a sweeping list of ultimatums last week that included a demand to close a Turkish military base inside Qatar.
The United States has described the 13 demands made of Qatar as "difficult to meet."
Instead of closing the base, or meeting any of the other "difficult" demands, Qatar said it would not negotiate while it remained under what it considers an illegal blockade by the other countries.
"The foundation of the dispute with Qatar is diplomatic and security-oriented, never military," Bahrain's foreign minister, Sheikh Khalid bin Ahmed al-Khalifa, said on Twitter. "Bringing in foreign armies and their armored vehicles is the military escalation that Qatar has created."
Speaking after Eid al-Fitr prayers in Istanbul, President Recep Tayyip Erdogan called the demand to pull the Turkish troops out of Qatar "disrespectful" and said his country would not seek permission from others when making its defense cooperation agreements.
"Demanding that Turkey pull its soldiers is unfortunately also disrespectful toward Turkey," he said.
He said Turkey would continue to support Qatar against the many sanctions it has faced since several Arab countries moved earlier this month to isolate it for its alleged support of terrorism. Turkey shipped supplies and food via cargo planes to Qatar after its neighbors closed down air, land and sea routes.
The United States said the demands on Qatar by its Mideast neighbors "will be very difficult to meet," but the U.S. didn't rejecting the demands outright.
Secretary of State Rex Tillerson added in a statement Sunday that the list of demands includes major areas that "provide a basis for ongoing dialogue leading to a resolution."
He called on the Arab countries to "sit together" with Qatar to work through what he hoped would be "reasonable and actionable" demands.
In a sign of support, the Turkish parliament swiftly ratified a 2014 military agreement with Qatar earlier this month, allowing the deployment of troops to its base there. The military said a contingent of 23 soldiers reached Doha on Thursday.
A Turkish foreign ministry statement Sunday reiterated that the deployment of Turkish troops in Qatar contributed to regional security and was not aimed at a specific country.
"Just like the presence of other foreign military bases or units in other countries of the region, our military presence in Qatar is principally based on a decision taken by the two countries relying on their sovereign rights," ministry spokesman Huseyin Muftuoglu said.
Doha received the 13-point list from Saudi Arabia, United Arab Emirates, Egypt and Bahrain on Friday. It included demands to shut down the media network Al-Jazeera and cut ties with Islamist groups including the Muslim Brotherhood. The energy-rich country said it was reviewing the ultimatum but added it would not negotiate under siege.
Turkey's president said his country "admires and embraces" Qatar's attitude, while slamming the demands by arguing they contradict international law.
"Here we see an attack against a state's sovereignty rights," Erdogan said.
Erdogan called the demand that Qatar shut down Al-Jazeera an attempt to take away the network's press freedom and urged rights groups to speak out against that.
Erdogan spoke to journalists after experiencing a diabetes-related blood pressure problem during prayers marking the end of the holy month of Ramadan.
Thanks for reading CBS NEWS.
Create your free account or log in
for more features.