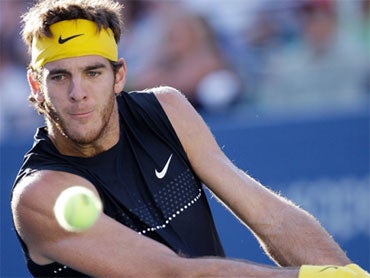 Backstreet Boys' Backs Are Up
The Backstreet Boys have sued their record label for $75 million, saying the label has been courting their youngest star, snubbing the rest of them and delaying their chance to cash in further on their fame.
The five-member boy band says Zomba Recording Corp. should release their fourth album so they can start a promotional world tour on which they can make tens of millions of dollars.
Instead, the lawsuit says, Zomba has been promoting 22-year-old Nick Carter's solo release, "Now or Never."
According to the lawsuit, filed Tuesday in U.S. District Court in Manhattan, Zomba induced Carter to produce, release and promote an album that debuted last month at the expense of his involvement with the band.
The lawsuit said Zomba added further insult by posting an advertisement for Carter's album on the main page of the Backstreet Boys Web site. Tens of thousands of people have followed the link, it said.
The link gives Internet visitors the mistaken impression that the group supports the solo effort, the lawsuit said.
Maria Ho, a Zomba spokeswoman, said the company had a policy not to comment on litigation.
The last album from the multiplatinum-selling group, "Black and Blue" came out in November 2000.
Carter's album dropped from No. 96 to No. 128 on the album chart this week, and has sold only about 118,000 copies.
Thanks for reading CBS NEWS.
Create your free account or log in
for more features.