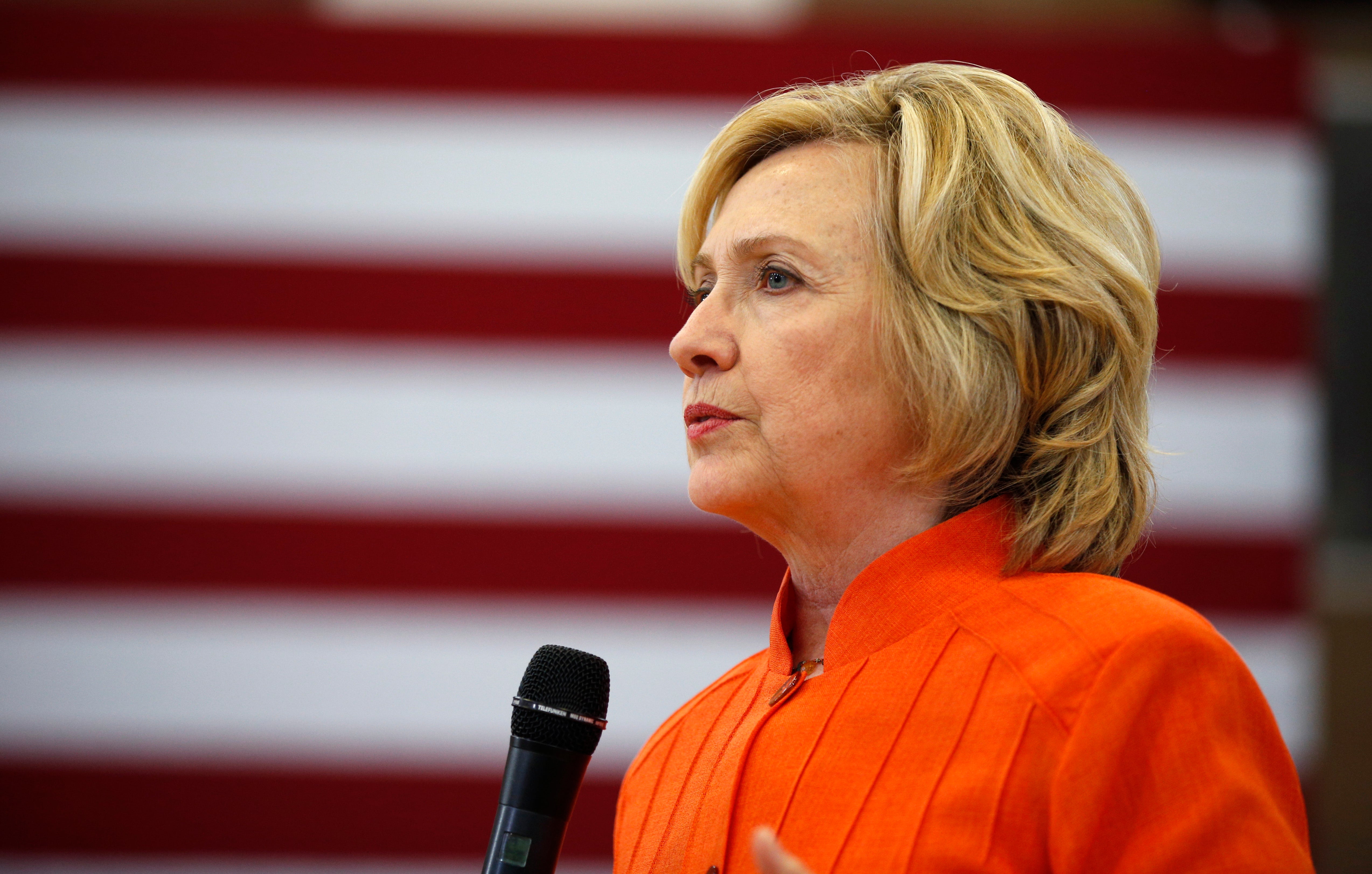 Back on the trail, Clinton presents rural policy
NEW YORK -- Hillary Clinton is set to roll out her plan to strengthen rural communities across the country Wednesday in Iowa, where Clinton will attend three campaign events after taking a few days off of the campaign trail for her family vacation.
Clinton's policy plan, described in a detailed fact-sheet shared by her campaign Wednesday morning ahead of her first appearance in Ankeny, Iowa is a four-part proposal to ensure that rural communities get to share in the nation's economic growth.
"We must do more to ensure the vitality of our rural areas," it reads, "not only because America's 46 million rural residents make up nearly 15 percent of our population, but also because rural America provides the foundation for the entire country's economic success."
Clinton's plan focuses first on encouraging investment in farms and other rural businesses. According to the fact-sheet, Clinton will propose making it easier for rural business owners to access capital by increasing the number of Rural Business Investment Companies creating "capital networks" outside urban centers and simplifying regulations on the small community banks that a majority of people in rural areas rely on. In addition, Clinton will propose permanently expanding the New Markets Tax Credit, which rewards investment into businesses and projects in low-income communities, and creating new credits for communities experiencing economic hardship.
Specifically for farms, Clinton will say she will double funding for the Beginning Farmer and Rancher Development program, which provides training and assistance to the next generation of farmers and ranchers. She will also expand funding for and encourage programs that increase farmers' access to additional markets for their products, including schools, retailers, wholesalers and farmers markets.
Clinton will be joined in Des Moines by former Iowa Governor Tom Vilsack, who currently serves as the U.S. Secretary of Agriculture. Vilsack offered his official endorsement to Clinton in an op-ed published Wednesday in the Cedar Rapids Gazette.
"Hillary Clinton understands that some of the deepest and most pronounced poverty exists in rural areas of the country," Vilsack wrote. "Her strong support for the Renewable Fuel Standard and bio-based manufacturing as important parts of a revitalized rural economy makes clear she will work hard to promote meaningful economic opportunity throughout the country."
As part of her policy, Clinton will propose strengthening the Renewable Fuel Standard and further incentivizing the creation and use of renewable energy. The final piece of her plan aims to provide greater opportunity for those who grow up and live in rural communities, by ensuring access to high quality, affordable education programs at every level of schooling, better healthcare that leverages new technology and access to care for those suffering from mental health problems and substance abuse issues.
Clinton's plan draws in part from stories and insights that she has collected from people she has met on the campaign trail. On her second trip to South Carolina in June, Clinton hosted a meeting with South Carolinians from the surrounding rural areas in Santee, where she discussed ways to improve rural infrastructure, expand broadband Internet access, and bring early childhood education to rural areas. While campaigning in Hopkinton, New Hampshire, more recently, Clinton visited a local farm stand and peppered the farm's owner, Jane Presby, with questions about farming education programs and lectures.
Woven through her four-part rural policy plan are pieces of other proposals that Clinton has announced in recent weeks, like her plan to lower the cost of going to college and relieve student debt, and other promises, like her pledge to fight for comprehensive immigration reform.
Clinton's intense focus on policy comes as questions about her and her staff's use of private email and increased interest in a possible run by Vice President Joe Biden threaten to throw the Democratic frontrunner's campaign off course.
Thanks for reading CBS NEWS.
Create your free account or log in
for more features.