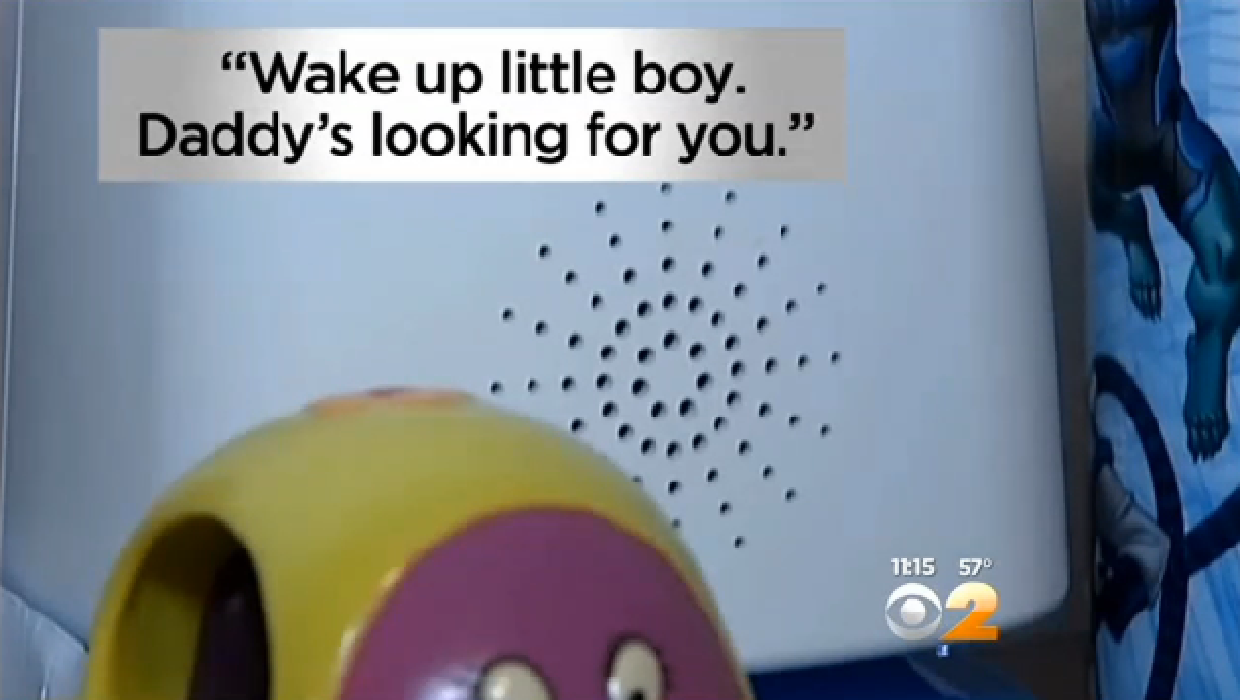 Baby monitor hacker delivers creepy message to child
NEW YORK - "Wake up little boy, daddy's looking for you."
That's the message a stranger delivered to a couple's 3-year-old son through a baby monitor after hacking the device, reports CBS New York.
The parents did not want to reveal their identity because they were worried the stranger could find them.
It's not the only time the couple says the man hacked into their baby monitor.
The child's father recalled to the station one time when he walked into his child's room and heard a voice on the monitor saying, "Look someone's coming" or "Someone's coming into view."
The family says the hacker was even able to remotely control the camera on the monitor.
CBS New York reports that because many new baby monitors connect to the Internet and come with a smartphone app, it has become easier for hackers to infiltrate them.
"It's basically like they're standing next to you in your house," Lance Ulanoff, chief correspondent for the digital media website Mashable, told the station.
According to Ulanoff, families should change the default password that comes with the monitor to something unique and hard to guess.
"If somebody else has your login information, they can go to that same app, and log into your webcam, which is what happened here," Ulanoff said.
Thanks for reading CBS NEWS.
Create your free account or log in
for more features.