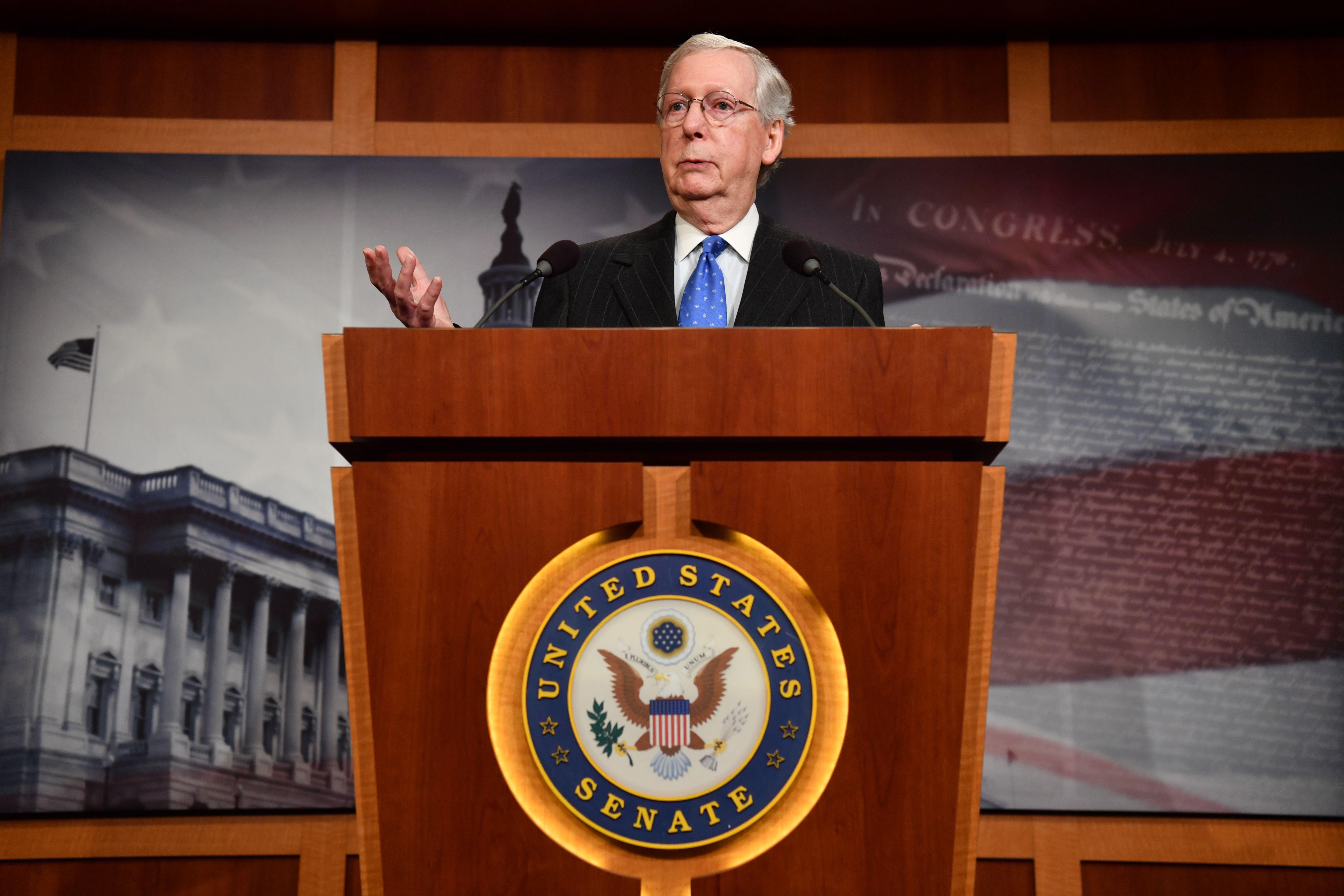 Averting partial government shutdown tops lame-duck agenda for Congress
President Trump's border wall will be a key topic for debate as lawmakers return to Washington this week for what's known as the lame-duck session, which includes returning lawmakers and who are retiring or who lost their re-election bids. Lawmakers are running out of time to address the looming deadline to avoid a partial government shutdown. In less than two weeks Congress must pass seven spending bills that keep several government departments up and running.
Five of the 12 annual spending bills have been passed by the House and Senate and signed by the president, funding operations for those departments through Sept. 2019. The remaining seven have not, and the president is threatening a veto if the funding for his border wall is not included.
"Could there be a shutdown? There certainly could," the president told reporters last week on Thanksgiving, implying a veto threat over funding for his signature campaign issue. "And it will be about border security, of which the wall is a part."
Among the government agencies that would be impacted by a partial shutdown are the Homeland Security, Justice, State, Agriculture and Commerce Departments.
Any partial shutdown, should it occur, would begin on Dec. 8 if Congress does not pass the seven remaining appropriation bills. One reason Mr. Trump is pushing hard for the wall funding now is that he's likely to face even more resistance to wall spending once Democrats take control of the House in January.
Even though they're in the minority in the Senate, Democrats hold some power in fights over the spending bills. These bills require 60 votes in the Senate, and because Republicans currently only hold 51 seats, they need the support of nine Democrats.
Democrats could try to bargain for a vote on legislation protecting special counsel Robert Mueller's investigation into Russian interference in the 2016 election. Senate Democratic leader Chuck Schumer, D-N.Y., has said he might try to tie a measure protecting Mueller's investigation to the must-pass spending legislation. "We want a couple of things," Schumer told reporters earlier this month in pressing for the Mueller bill, while nothing that "the Republicans are in charge, and if the government shuts down, it's on their back."
Other issues on Congress' agenda for the final weeks of this year include the farm bill, which expired at the end of September. If Congress can't agree on a new farm bill by the end of the year, it will have to extend the 2014 law. The farm bill is renewed every five years and covers a wide range of issues, including price stabilization for farmers, food stamps and forest management policies.
Some Republicans are also calling for a vote on the trade deal to replace the North American Free Trade Agreement (NAFTA), before Democrats take control of the House. Otherwise, Sen. Pat Toomey, R-Penn., said in a recent Wall Street Journal op-ed that he fears Democrats will demand changes "that would undermine trade" between the U.S., Canada and Mexico, even requiring the reopening of negotiations.
In recent weeks, lawmakers have pressed for action on sentencing reform, an issue that could gain bipartisan support. Senate Majority Leader Mitch McConnell, though, has not committed to bringing up the bill. Congress must weigh that measure "against the other things that absolutely have to be accomplished, one of which is how we're going to fund the government, the other is a farm bill," McConnell told reporters earlier this month. "And so we don't have a whole lot of time left."
Thanks for reading CBS NEWS.
Create your free account or log in
for more features.