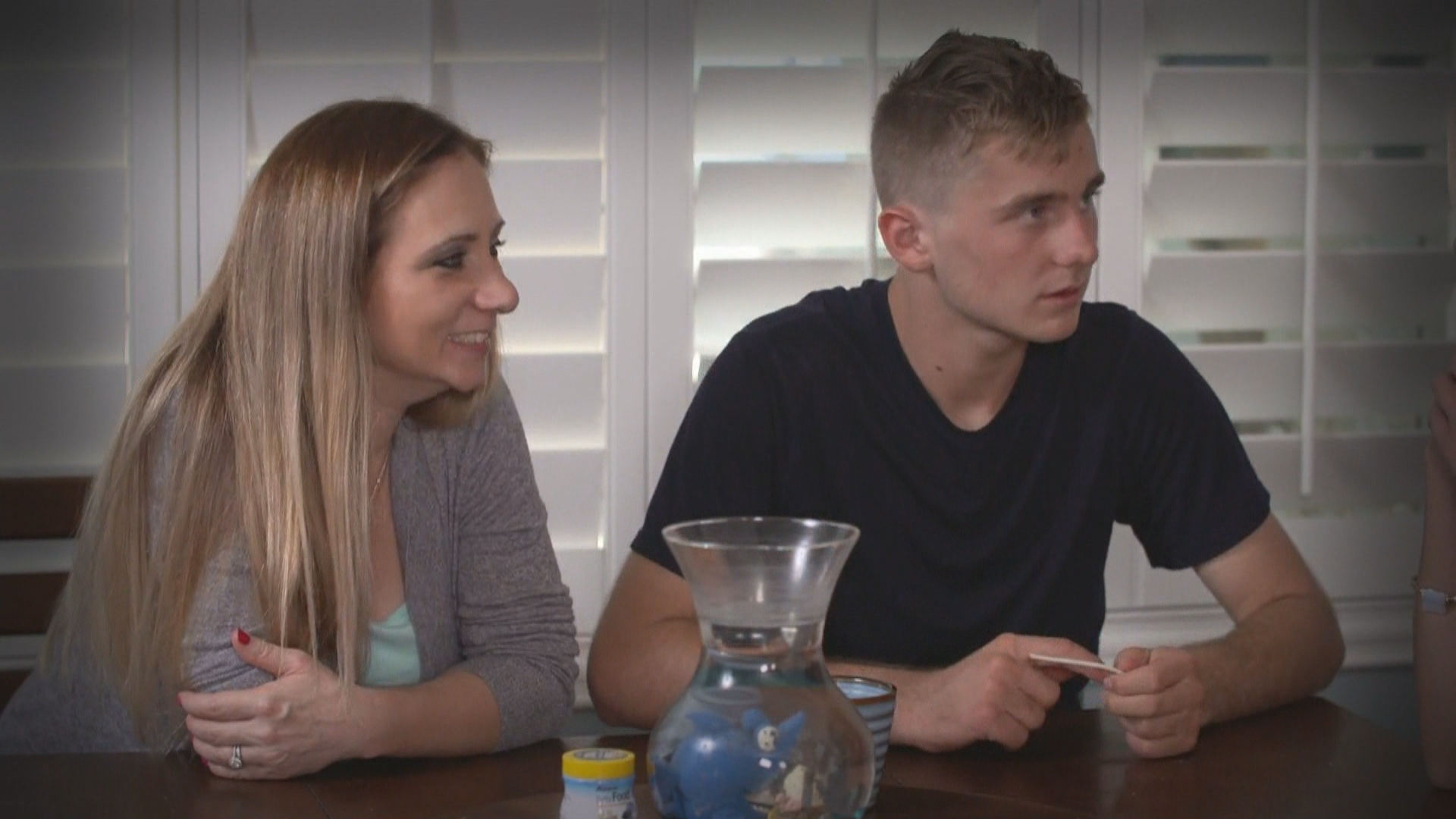 Family of teen with autism mistakenly tackled by police calls for better training
A teenager with autism in Arizona is speaking out about a confrontation with a police officer that left him with multiple cuts and bruises. The 21-minute encounter at a park in Buckeye, outside Phoenix, was caught on the officer's body camera. The cop tackled the boy after mistaking his mannerisms for signs of drug use.
Police tell CBS News they have been called to that same park in the past about people doing drugs and the officer involved is a drug recognition expert. The teen's mother says understanding the meaning of just one word the boy said could have stopped this whole situation, reports CBS News' Jamie Yuccas.

In many ways, Connor Leible is a typical 14-year-old boy. But what the officer who approached him in July didn't know is that Connor is also autistic.

Connor was playing with string -- a form of what's called "stimming" -- or self-stimulation that many autistic people do to calm themselves. The officer mistook Connor's mannerisms for drug-related behavior. The situation escalated quickly.
"It was really hard to watch that's your -- that's my, that's my baby," said Connor's mother Danielle.

The incident left Connor with multiple cuts and bruises as well as an ankle injury which his mother says may require surgery.
"He pushed me down on the grass and he just hit me on the tree, and he tackled me and then he didn't stop," Connor said. "It made me feel sad."
The Buckeye Police Department's internal investigation cleared the officer of wrongdoing, finding there was no excessive use of force and because of his training as a drug recognition expert, they determined it was a reasonable stop.
"I hope the family sees that we will learn from this incident and we are human and things are constantly evolving and changing -- absolutely -- and it's almost impossible to know and understand every single little piece of every single disorder," said Detective Tamela Skaggs.

"They say nothing was wrong, he didn't do anything wrong, but we're going to make sure we handle it differently. Why would you need to handle it differently if everything was done correctly the first time?" Danielle said.

The Buckeye Police Department says its officers are trained to handle interactions with people who have disabilities, but they are looking for ways to improve their training procedures.
Asked how he feels about police officers now, Connor said, "A different kind makes me happy."
"But the one police officer was mean to me. It makes me feel sad," he said.
The family sent a letter to the Buckeye Police Department asking the officer to apologize and volunteer with the autism community. They also want a guarantee that all officers will get more training. It has not responded yet to the family's request and told "CBS This Morning" they don't have a time frame on when or if they will.
Thanks for reading CBS NEWS.
Create your free account or log in
for more features.