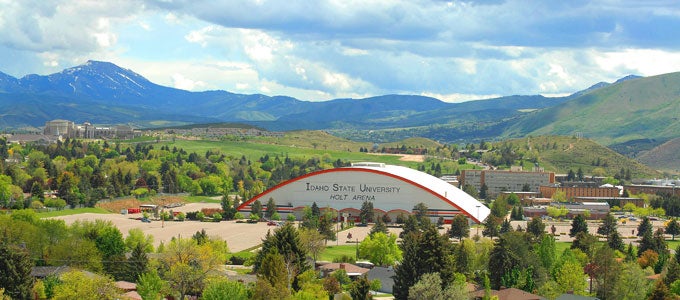 Can college solve murder mystery in Idaho caves?
POCATELLO, Idaho - Authorities have recruited Idaho State University staff and graduate students to help search some large caves for a missing human head in a mysterious cold-case killing.
Clark County Sheriff Bart May said he asked the school's anthropology department to lend its expertise and equipment to the case that dates back to 1979 with the discovery of a male torso in the state's Civil Defense Caves -- naturally formed underground tubes, which, during the Cold War, were considered potential bomb shelters.
Twelve years later, in 1991, arms and legs were found in another part of the caves, near the town of Rexburg in eastern Idaho.
"We want to be able to identify the individual, give him his name back, and be able to give the family answers as to what happened," Deputy John Clements told KPVI-TV.
Sheriff May said experts from the school will excavate parts of the caves in an attempt to find the missing head.
Kyra Stull, an assistant professor in the anthropology department, said a team of ISU staff and grad students will go to the caves Friday and use a scanning device that can make a three-dimensional map.
"Normally when forensic anthropologists arrive at a crime scene, we are primarily going to be able to document the entire scene, which involves mapping, taking notes, and taking photographic evidence as well," Stull said.
The Idaho Virtualization Laboratory, a research unit of the Idaho Museum of Natural History on the university's campus, is supplying the scanner.
Authorities say the unidentified victim was a white male, 25 to 45 years old, and between 5-foot-6 and 6-foot-2.
Thanks for reading CBS NEWS.
Create your free account or log in
for more features.