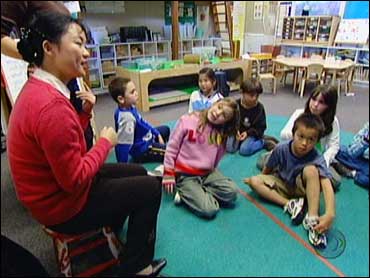 Author Robert Ludlum Dies
Suspense novelist Robert Ludlum, author of the Jason Bourne series of spy thrillers and The Matarese Circle, died Monday. He was 73.
Henry Morrison, Ludlum's literary agent since 1967, confirmed the author died, but declined to give details at the request of Ludlum's family. Morrison said the family in Naples where Ludlum died planned to issue a formal statement on Tuesday.
The cause of death is believed to be a heart attack, said Matthew Shear, a spokesman of Ludlum's publisher, St. Martin's Press.
"It's a horrible loss for all of his fans and for his publisher," said Shear. "Fortunately, he had been working on several books and to honor him we're going to continue to publish him."
Readers can expect at least three more novels, Shear said.
Ludlum started his career in the theater, working as an actor and a producer until he published his first book, The Scarlatti Inheritance, in 1971.
The best-selling novel about a group that financed Adolf Hitler's Third Reich was followed by 20 novels that sold more than 110 million copies.
Government secrets and corruption were a recurring theme in his spy adventures, which were known for unbelievable twists and turns that kept readers turning pages and critics sometimes rolling their eyes.
A Washington Post critic once said: "It's a lousy book. So I stayed up until 3 a.m. to finish it."
In The Chancellor Manuscript, Ludlum fictionalized J. Edgar Hoover's death, unraveling an assassination plot that killed the head of the FBI.
One of his most popular series began with The Bourne Identity, which tells the tale of a spy suffering from amnesia who's followed by assassins. Jason Bourne repeatedly escaped death as he feared the worst of his past, leaving himself and readers guessing why he would be the target of killers.
Two others followed in the series: The Bourne Supremacy and The Bourne Ultimatum.
After his first two novels, Ludlum wrote The Matlock Paper and Trevayne under the pen name Jonathan Ryder. In 1974, he published The Rhineman Exchange as Michael Shepherd.
His works also included The Holcroft Covenant, The Icarus Agenda, The Prometheus Deception, and The Apocalypse Watch.
As an actor, Ludlum performed minor roles on Broadway and appeared in television dramas in the 1950s. He opened the Playhouse-on-the-Mall in Paramus, N.J., in 1960, where he produced The Owl and the Pussycat, which featured then-unknown actor Alan Alda.
Ludlum met Mary Ryducha at Wesleyan University. The couple married in 1951, the year Ludlum graduated, and they pursued their acting careers. They had two sons and a daughter.
© MMI The Associated Press. All Rights Reserved. This material may not be published, broadcast, rewritten, or redistributed
Thanks for reading CBS NEWS.
Create your free account or log in
for more features.