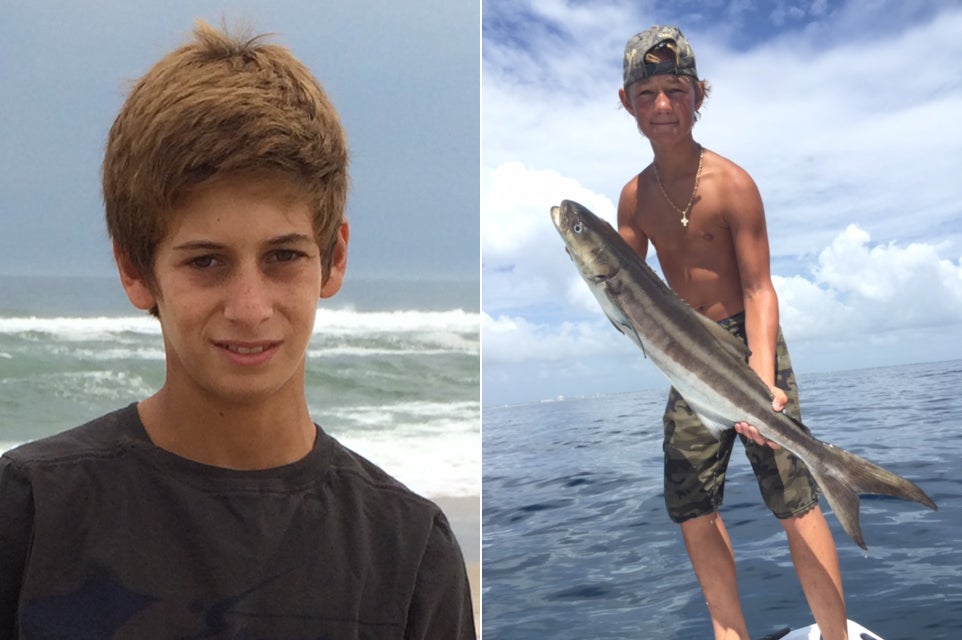 New details surface about search for Florida teens missing at sea
JUPITER, Fla. -- An investigative report released by the Florida Fish and Wildlife Commission provides new information about the disappearance of teenage fishermen Austin Stephanos and Perry Cohen.
In another development, a recovered iPhone belonging to one of the boys will be sent to Apple to see if any data can be retrieved.
Austin and Perry, both 14, were last seen July 24 when they left the Jupiter inlet for a fishing trip.
CBS affiliate WPEC reported a 128 page report compiled by the FWC showed the boys were spotted in distress on the day of their disappearance and that there was another sighting two days later. Investigators said they were unable to verify the many leads that surfaced due to resource blockages.
A pilot who was part of a massive search effort told investigators he's positive he saw one floating on debris two days after their boat capsized.
Bobby Smith told the FWC that he was flying off the Georgia coast on July 26 at about 1,000 feet when he saw two white pieces of debris tied together with an orange life jacket.
He went to 200 feet and saw a person waving his hands over his head. He said he climbed to 1,500 feet so he could radio controllers and when he went back down he could no longer find the person. The Coast Guard went to the area and also could not find anything.
A Norwegian freighter recovered the boys' boat last month off Bermuda.
The report also says that a woman told investigators that she saw a boat with two boys aboard broken down about 200 to 300 yards off the Jupiter coast during the storm. Her phone records show she called the Coast Guard three times, but she said it appeared the boys got the boat started and headed off before any help arrived.
Investigators did a re-creation with the woman using a similar-sized boat and people in clear weather, and she was unable to identify characteristics about the occupants, including their gender.
Neither boy's body was ever found, but Austin's iPhone 6 was recovered from the boat found by the freighter. Families of both teens agreed Friday to allow Apple to analyze the phone recovered eight months after their disappearance.
Perry's mother had sued Austin's parents and the wildlife commission to have the phone examined by an impartial third party after the commission released it to the Stephanos family.
The phone was described in court as rusted and deteriorating because it had been submerged in water.
Investigators tried to use phone records to track down the teens' location but were told they needed a search warrant.
"Phone records did not show the text, data information and cell tower information needed to locate phone," the report said. "Family asked AT&T and they were denied, saying they would have to have a law enforcement subpoena."
Since the search was not part of a criminal investigation, Snapchat, Instagram and AT&T would not release key information from the phone.
The document also confirms the boat was not equipped with a vhf radio, which is required.
WPEC reported the lead investigator of boating accident investigation Brent McCarthy was voluntarily demoted from investigator to officer and then resigned from the agency.
"Any information retrieval efforts from the personal effects onboard the boat will be at the family's discretion. The FWC doesn't comment on personnel matters," Rob Klepper, Public Information Coordinator for the Law Enforcement Division of the FWC told WPEC.
Thanks for reading CBS NEWS.
Create your free account or log in
for more features.