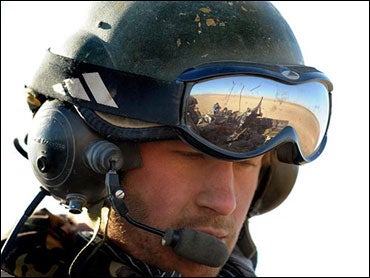 Aussie Mag Sorry About Prince Harry Leak
An Australian magazine apologized Monday to readers and troops serving abroad for publishing a story revealing that Prince Harry was fighting with British troops in Afghanistan.
New Idea magazine said when it ran the story in January it was unaware of an agreement between the British Ministry of Defense and major news organizations not to disclose Harry's deployment to protect the 23-year-old prince and his fellow soldiers.
The story eventually resulted in the royal being sent home.
---

Photos: Prince Harry In Afghanistan

---
The report went largely unnoticed until last February when the Drudge Report published it, citing the magazine and a German publication. British officials decided to pull Harry out of Afghanistan for his safety and that of his unit. .
---

Photos: Princely Endeavors

---
In an unsigned item in its latest edition issued Monday, New Idea did not explain the source of its January story on Harry and indicated it did not check with British military officials before publishing.
---

Story: Prince's Deployment Kept Secret By Media

---
"We did not knowingly breach any embargo and were not party to any agreement for a media blackout on the story," the magazine said. "However, and more importantly, we do acknowledge that our actions in publishing the story can be reasonably viewed as insensitive and irresponsible."

The magazine apologized to its readers and to troops and their families who serve abroad.

Harry spent almost 10 weeks in Afghanistan's volatile Helmand province, with his deployment kept secret by a deal between officials and British and media - including The Associated Press.

Robert Jobson, author and Royal Correspondent for the London Evening Standard March 3 that the Taliban learned of Harry's presence by late last year, and hoped to "take him out and have all the publicity that would go with that."

The prince, Jobson observed, is "a very young man. He was enjoying the military combat that he was out there doing. He's a bit disappointed (to have it end), but hey, he's in the army, and that's life."

New Idea is a celebrity and lifestyle magazine with a monthly circulation of about 390,000 copies. A magazine spokesman did not immediately return calls on Monday.

Thanks for reading CBS NEWS.
Create your free account or log in
for more features.