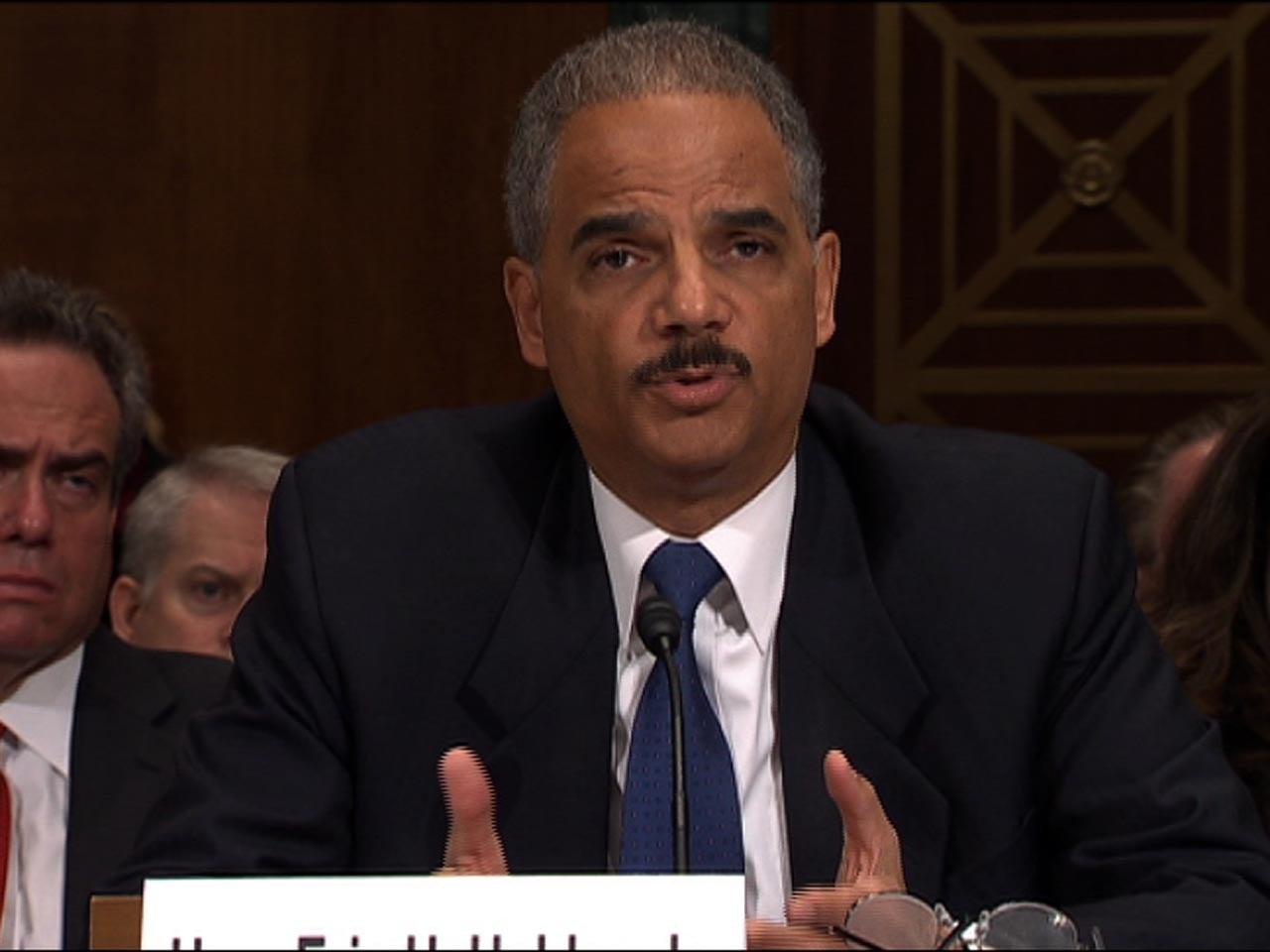 Attorney General Eric Holder "sorry" for Terry family loss
Ten months after Border Patrol Agent Brian Terry was gunned down by Mexican drug cartel suspects in Arizona, his family has received a letter from Attorney General Eric Holder saying he is "sorry" for their loss.

Holder's Department of Justice oversees the Bureau of Alcohol, Tobacco and Firearms (ATF) which pursued a controversial "gunwalking" strategy linked to Terry's murder.

Two assault rifles that ATF allegedly let "walk" into the hands of Mexican drug cartels, to try to get to the "big fish," were found at Terry's murder scene.

Read the Holder letter to the Terry family

Tuesday night on the CBS Evening News with Scott Pelley and Wednesday morning, on the CBS Early Show we aired interviews with Terry's parents who said they feel they've been kept in the dark about their son's death.

Earlier Tuesday at a Senate Judiciary hearing, Senator John Cornyn (R-TX) asked Holder if he had apologized, or even spoken to, the family of Agent Terry. Holder said he had not. Cornyn then asked Holder if he wanted to apologize to the family at the hearing. Holder didn't apologize, but expressed "regret" over the murder.

Today, Justice Department officials and the Terry family revealed that Holder sent the family a letter on Wednesday after his testimony reading, in part: "I am sorry for the tragic loss of your son."

Internal documents show the link between Terry's murder and the gunwalking operation labeled "Fast and Furious" was known immediately to some government officials, but it's unclear how high up the chain that information went and how fast.

Attorney General Holder has testified that he only learned of Fast and Furious and any gunwalking when it was reported in the media around last February. That's when CBS News began a series of investigative reports on the case. Holder says he didn't read briefings addressed to him in 2010 about the case, and says none of his subordinates who knew about any gunwalking, including the head of his Criminal Division Lanny Breuer, informed him. Holder asked his Inspector General to investigate.
Thanks for reading CBS NEWS.
Create your free account or log in
for more features.