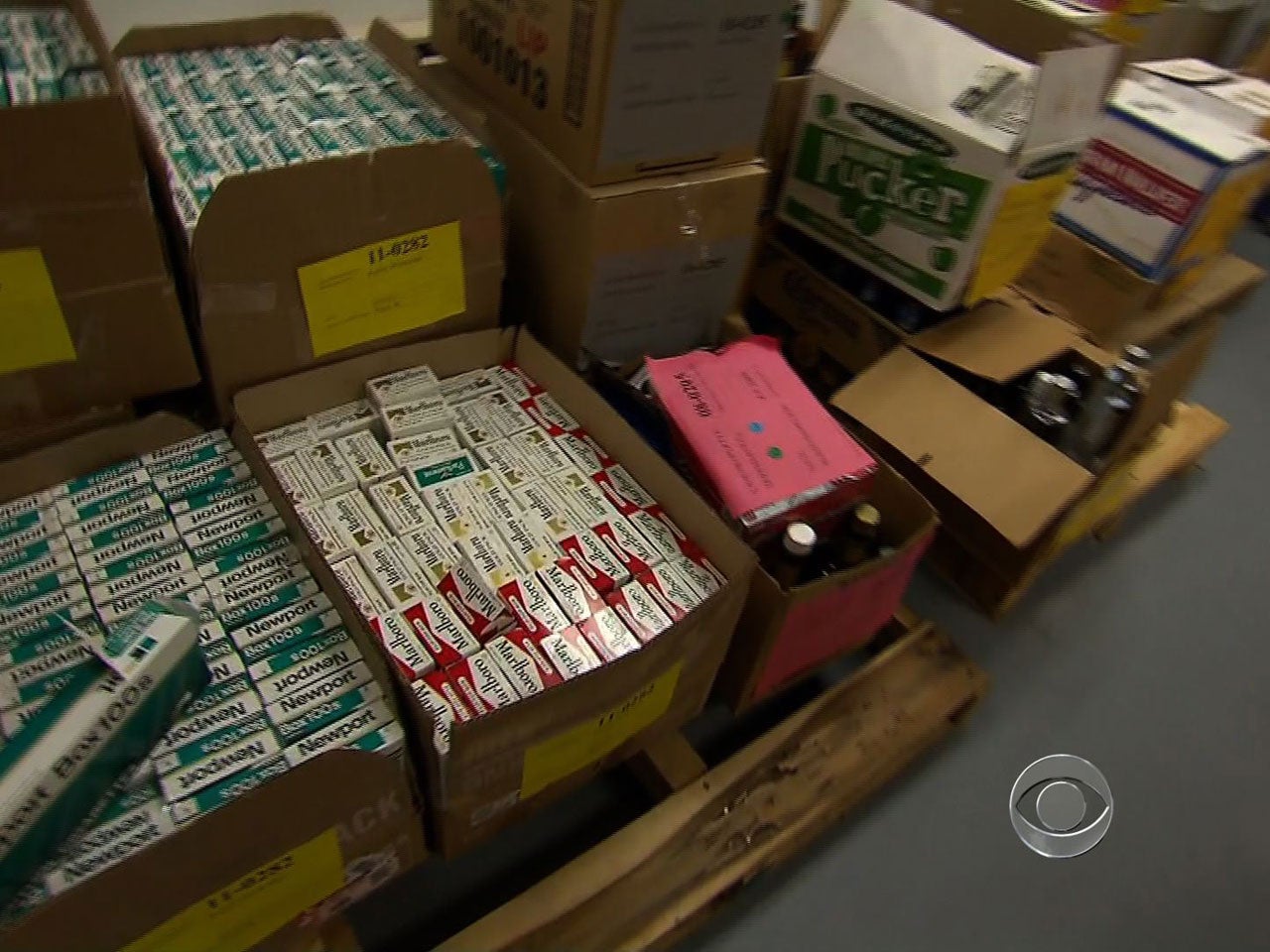 ATF "lost track" of 420 million cigarettes, watchdog says
WASHINGTONThe Justice Department's internal watchdog says the U.S. Bureau of Alcohol, Tobacco, Firearms and Explosives mounted dozens of undercover investigations into illicit cigarette sales without proper approval. It says the agency misused some of $162 million in profits from the stings - including overpaying an informant by millions of dollars - and lost track of at least 420 million cigarettes.
The ATF's new director, B. Todd Jones, said the audit covered only selected ATF investigations between 2006 and 2011, and that the agency had tightened its internal guidelines since then.
The report cited a widespread lack of ATF oversight in the agency's use of "churning investigations," undercover operations using proceeds from illicit cigarette sales to pay for ATF expenses.
Department of Justice spokesperson Rob Storch said in a press release that in one specific case they audited, "approximately $15 million of cigarettes were sold in an 18-month period, and a confidential informant for the investigation was allowed to keep more than $4.9 million of the $5.2 million of gross profit generated without submitting adequate documentation supporting his expenses."
Cigarette smuggling has long been a highly profitable business, and is undertaken at all levels. Sometimes, it's just an individual driving to a state with lower cigarette taxes, buying a few cartons, and selling them to friends. In many of the cases ATF focuses on, however, large, organized criminal operations are involved.
In 2011, CBS News correspondent Bob Orr reported that cigarette smuggling on a large scale is often at least as profitable, if not more profitable than drug smuggling. It is also causing states to lose out on billions in tax revenue.
Since the bootleggers aren't paying the high taxes that some states like New York have, they pocket easy money selling their cigarettes on the streets, or in Mom and Pop convenience stores.
One regular carload could bring $30,000 in illegal profits.
"This is becoming the new organized crime, the new Prohibition," said ATF agent Rich Marianos. "Every day we see more and more criminal organizations utilizing illegal cigarettes to facilitate their operations."
In one sting, members of a Philadelphia street crew traded a bundle of marijuana for cartons of cigarettes to undercover agents posing as dealers.
The U.S. Justice Department estimates state and local governments are losing $5 billion per year from untaxed cigarettes being sold on the black market. Police know they're only catching a fraction of the smugglers.
Weak laws are big part of the problem. Unless guns or drugs are involved, smuggling penalties are light.
Thanks for reading CBS NEWS.
Create your free account or log in
for more features.