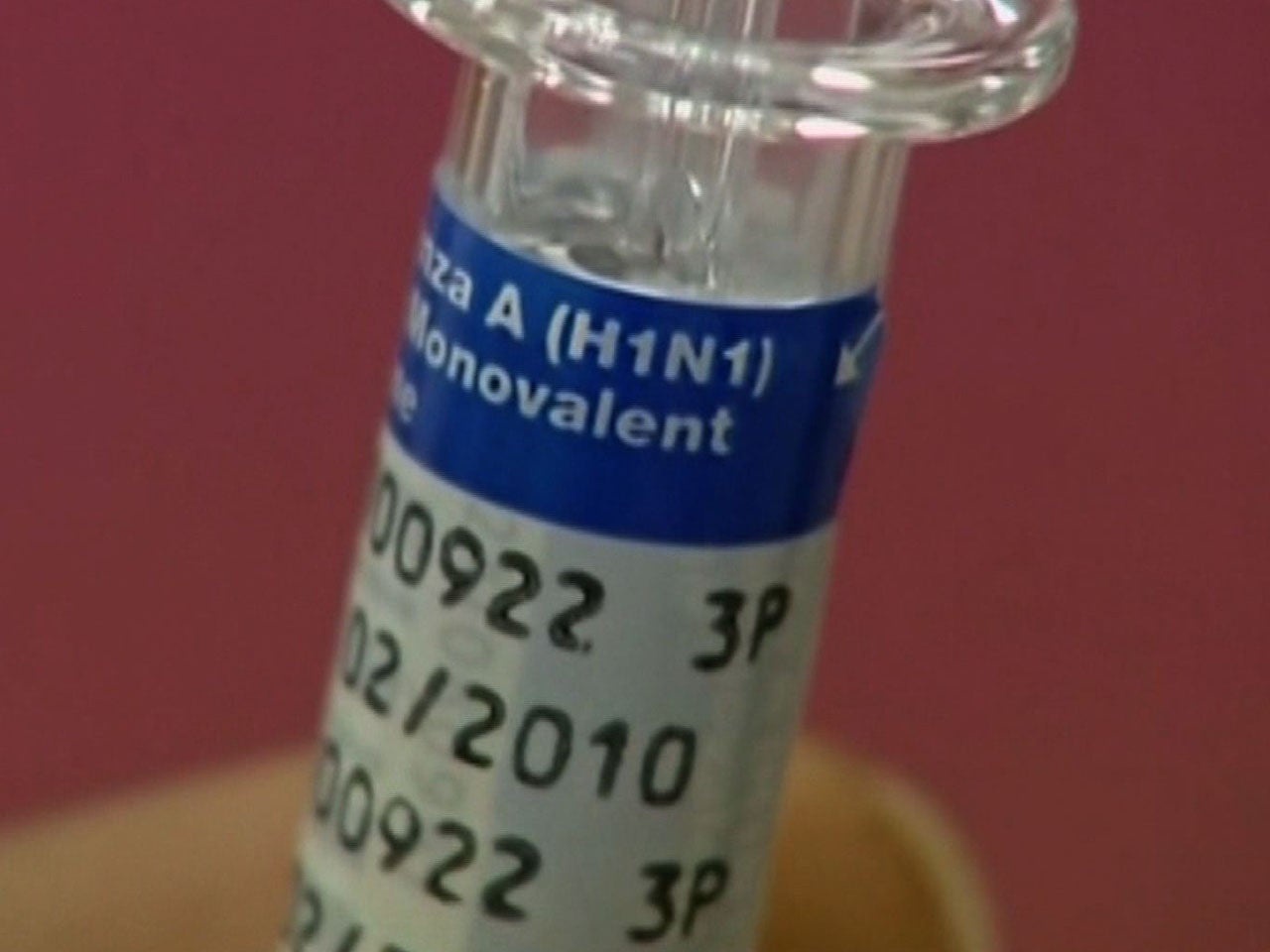 At least 5 dead in Texas from H1N1 flu; what you need to know
One of the biggest health concerns each winter is flu season. And the Centers for Disease Control says the flu is widespread in four southern states: Texas, Louisiana, Mississippi and Alabama.

In some cases, it has turned deadly.

Dustin Wright, 30, of Euless, Texas, came down with the flu the week before Thanksgiving.
His wife Ashley Wright recalled, "He was achy, feverish, and chilled, nothing really more than that."
Ashley Wright says a few days later, the husband and father was struggling to breathe, so she rushed him to the emergency room. Doctors told her he had the H1N1 strain -- swine flu. On December 5, he died.
Ashley Wright said, "You don't think it would happen to you, you know. We always worried about my son getting the flu shot. We're never really worried about the two of us because you don't really hear about any of this. You don't think it will happen to you."
At least five people have died from flu in Texas -- all from swine flu. Health authorities say this year's flu vaccine can prevent swine flu and several other flu strains, if people get vaccinated. Last year, according to the CDC, only 45 percent of Americans got the flu shot.
Dr. Christopher Perkins, medical director for Dallas County Health and Human Services, said, "When things are quiet, people tend to let their guard down. But when there are a lot of bells and whistles going on, a lot of flu cases, and people hospitalized, actually some succumbing to death, then that gets a lot of attention. And we get overwhelmed with people seeking out the vaccine."
Neither Dustin Wright nor his wife had a flu shot.
Asked what she wants people to know and think about, Ashley Wright replied, "That things like this happen in your own backyard. You don't think it will, but it does."
Experts say peak flu season is February, so there is still time to get a shot that could save your life.
Thanks for reading CBS NEWS.
Create your free account or log in
for more features.