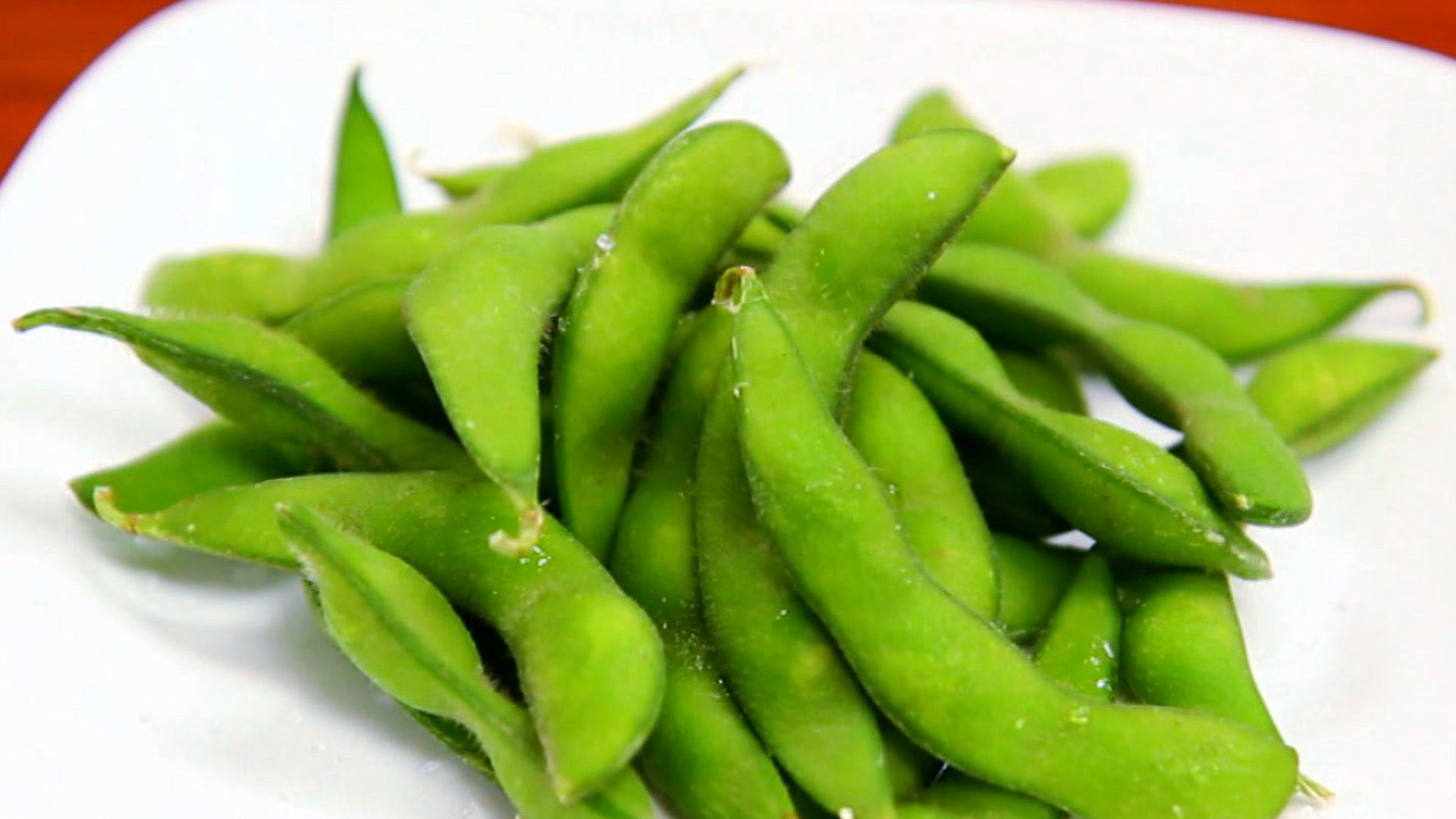 Edamame production goes from Asia to Arkansas
Edamame beans, typically grown in Asia, are exploding in popularity as a healthy snack. However, now they're not just being imported, they're being grown in the U.S. as well.
Ray Chung's family has been in the food business for more than 30 years and a few years ago, they decided to produce edamame on American soil, instead of importing it from China. After months of research, the Chungs opened their first edamame factory in Mulberry, Arkansas, which is a huge surprise to most people.
"I get that reaction from a lot of people when I tell them about Arkansas edamame," said Chung. "But, what we're trying to do is we're trying to change that around so that when you think of edamame, you think of Arkansas just like Idaho potatoes or Washington apples."
As unlikely as that might seem, Arkansas and edamame turned out to be the perfect fit as it has both the ideal climate and soil.
"One thing we noticed in our first crop is that the edamame just simply taste better," said Chung. "It's sweeter."
Arkansas is the tenth largest producer of soybeans in the country, but just not the kind we eat. Those beans will be turned into oil or animal feed. Edamame is just a different strain of the soybean that farmers here already grow, an edible version.
Although he had never heard of an edamame bean, lifelong Arkansas farmer Herbie Ault signed up to work with Chung anyway. He dedicated 200 acres of his own farmland to growing edamame last year.
He told CBS News' Manuel Bojorquez that there is a buzz within the farming community.
"Mostly the buzz ends with how much are you making," said Ault. "And all I can say about that is we're happy with what it's doing."
Ault wants to grow more edmame next season and Chung says the demand is there. Low in calories, high in protein and fiber, edamame is praised as a "superfood." In 2012 Americans consumed between 25,000 to 30,000 tons of the frozen bean.
Jeremy Ross is a soybean researcher at the University of Arkansas where a team tested growing edamame in southern soil. He told Bojorquez that having this crop in the state is "very important."
"Anything a farmer can do to diversify his portfolio of crops is going to make him a better farmer, a better manager," said Ross.
Yet, it wasn't just the soil in Arkansas that was right for growing edamame, it was also the politics.
Mulberry mayor Gary Baxter worked with state officials to bring Chung's company to the area. In a town of 1,600 people, the factory has created close to 100 jobs.
"It has changed the town for the better," he said. "When you've got a company that's just bringing in jobs and then expanding to bring in more jobs - we're just happy it's here in Mulberry."
Chung told Bojorquez that his customers wanted edamame produced in the United States as well.
"I think as Americans become more aware of where our food is coming from, they really want made in the USA," he said.
Thanks for reading CBS NEWS.
Create your free account or log in
for more features.