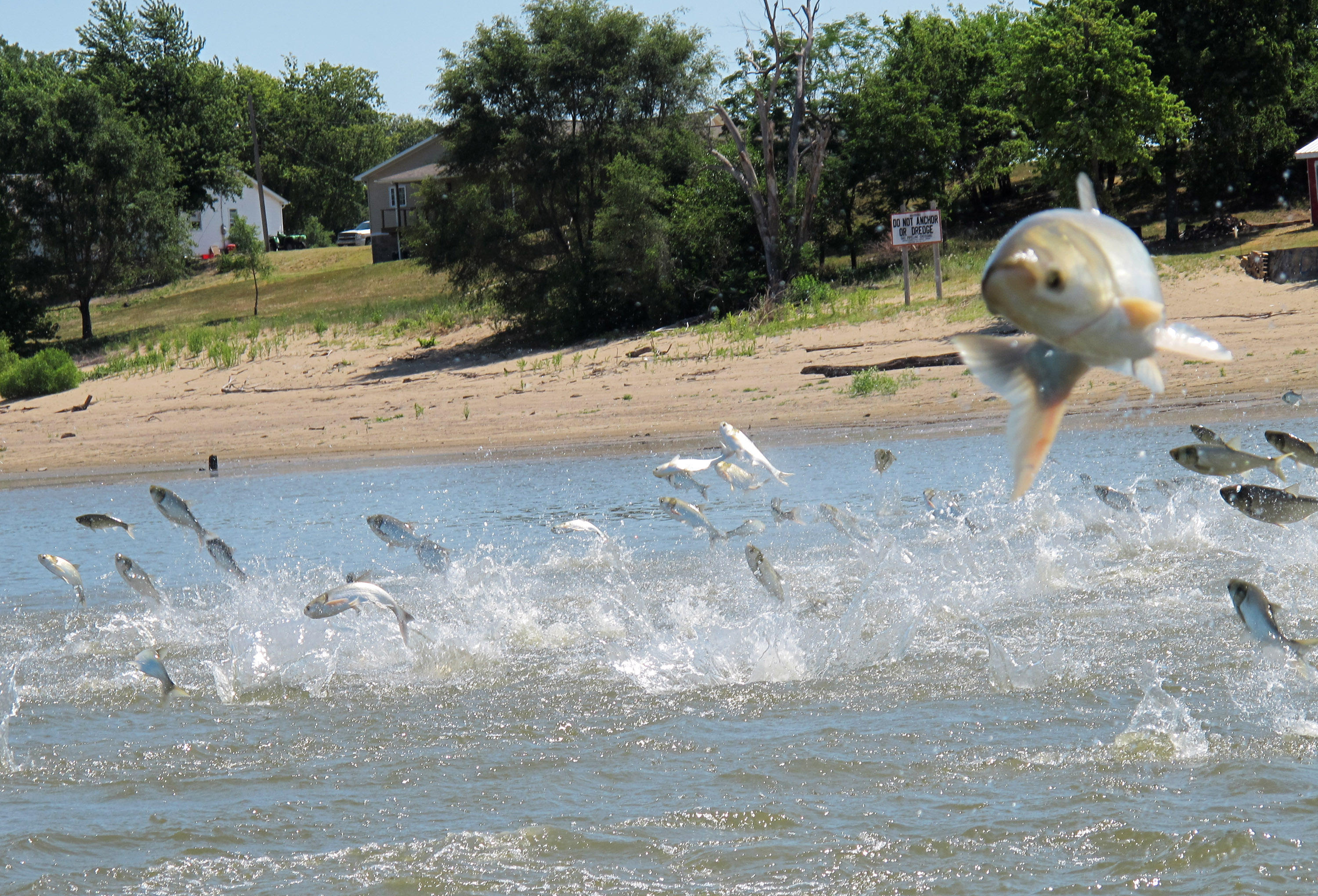 Army Corps of Engineers offers plan to keep Asian carp out of Great Lakes
TRAVERSE CITY, Mich. -- The U.S. Army Corps of Engineers is recommending a mixture of technologies including loud noises and water jets at a crucial site in Illinois to prevent Asian carp from reaching the Great Lakes.
The corps released a draft report Monday analyzing options for upgrading the Brandon Road Lock and Dam near Joliet. The complex is on the Des Plaines River a few miles downstream from electric barriers intended to prevent fish in the Mississippi River watershed from reaching Lake Michigan through Chicago-area waterways.
According to fisheries research scientist Greg Sass, up to nine out of 10 fish are Asian carp.
Brandon Road is considered a bottleneck where new structures or technologies could strengthen defenses against Asian carp. Scientists say if the carp reach the Great Lakes, they could devastate a $7 billion fishing industry by crowding out native species.
The report also suggests installing another electric barrier.
Thanks for reading CBS NEWS.
Create your free account or log in
for more features.