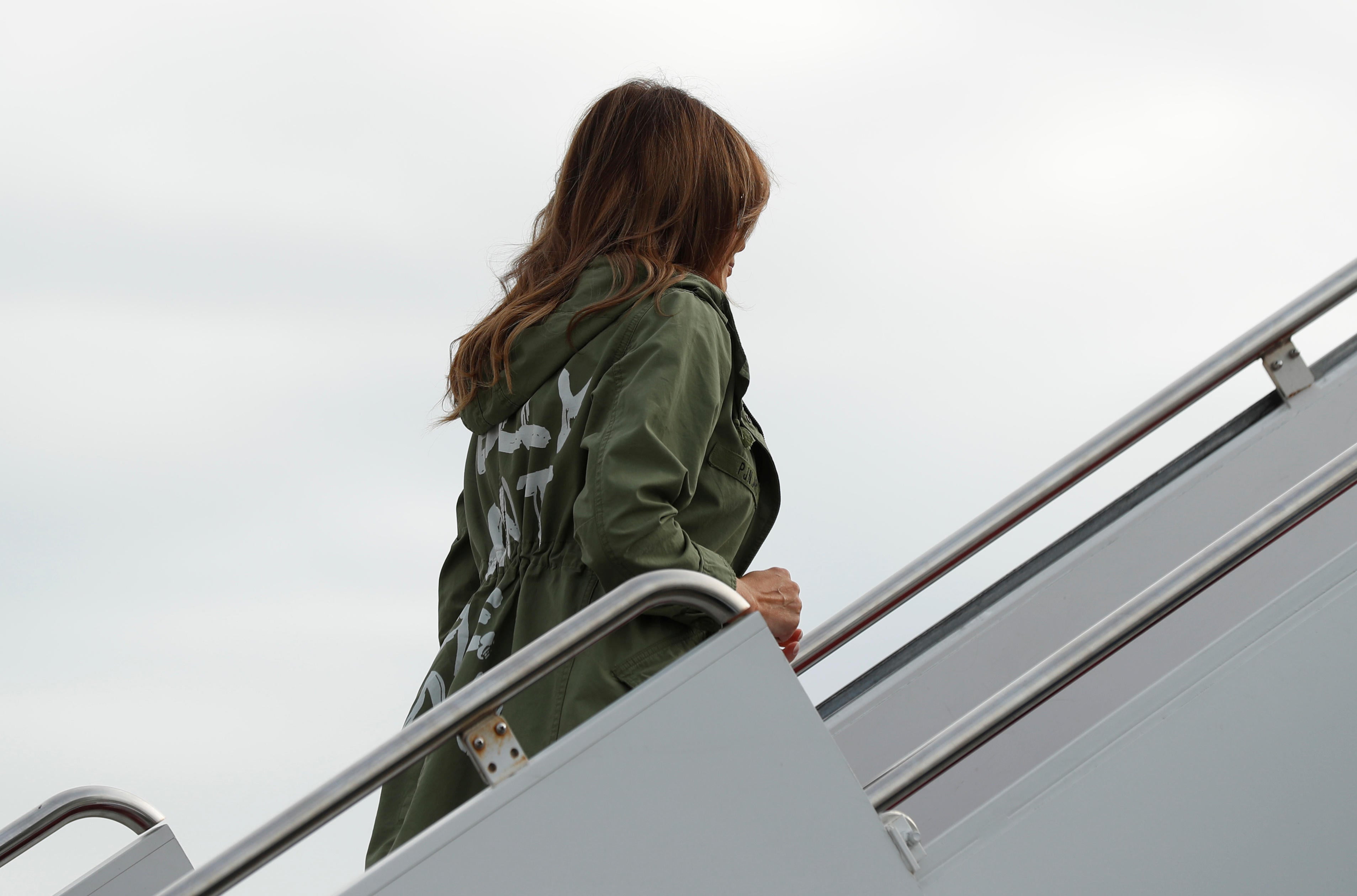 Artist reimagines Melania Trump's "I really don't care" jacket for Statue of Liberty
NEW YORK -- New York City-based artist Justin Teodoro said he was shocked and confused by President Trump's "zero tolerance" policy that led to family separations at the border. So when first lady Melania Trump wore a jacket Thursday with "I REALLY DON'T CARE, DO U?" on the back, he began to draw.
"I was a little bit floored by it, and I was trying to figure out how I could react and put something out there," Teodoro told CBS News. "Not angry -- something that's a little bit more hopeful."
Teodoro said he turned to the Statue of Liberty "to be that first lady and wear America's true values." He created an illustration that depicts Lady Liberty wearing a jacket stating: "We should all care."
It also shows Lady Liberty walking hand-in-hand with a Honduran girl seen crying in a photo that grabbed global attention. The girl came to symbolize the intense debate about separating children from their parents, although Immigration and Customs Enforcement confirmed to CBS News the girl was not separated from her mother. They are being housed together at a facility in Texas and her immigration proceedings are ongoing.
Since Teodoro posted his image, it has amassed more than 24,000 likes on Instagram and was shared hundreds of times. He said he "drew it and just posted it" and "didn't really think" about how others would react to his art.
He said the response to his drawing has been like "a floodgate," but "amazing."
"Whatever I draw ... [I hope] they take that thoughtfulness and hope," Teodoro said. "You don't need to see any more negativity and hatefulness."
"The Statue of Liberty is something that welcomes people into the United States," he said. "It's heartbreaking to see these families being torn apart."
Melania Trump's spokesperson, Stephanie Grisham, told CBS News in a statement Thursday that the writing on Trump's jacket was not intended to send a message. "It's a jacket. There was no hidden message," Grisham said.
President Donald Trump later said in a tweet that it "refers to the Fake News Media. Melania has learned how dishonest they are, and she truly no longer cares!"
Thanks for reading CBS NEWS.
Create your free account or log in
for more features.