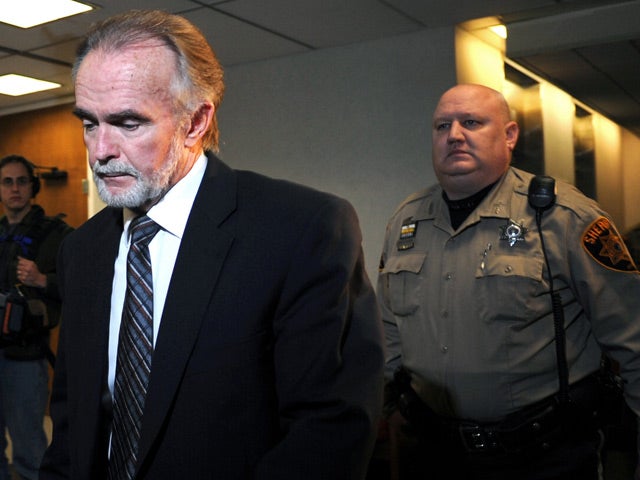 Arthur Schirmer, Pa. pastor, convicted of second wife's murder, now faces trial in first wife's death
(CBS/AP) STROUDSBURG, Pa. - A former Methodist clergyman convicted Tuesday of bludgeoning his second wife to death in 2008 will now face trial for allegedly killing his first wife.
PICTURES: Saved? Religious leaders in trouble
Arthur Schirmer, 64, was found guilty of first-degree murder and evidence tampering after a jury in the Poconos concluded he clubbed Betty Schirmer on the head with a crowbar, then loaded her into their PT Cruiser and staged a low-speed accident in an effort to conceal the crime.
In September 2012, a grand jury indicted Schirmer in the 1999 death of his first wife, Jewel Schirmer. A trial date has not been set.

Schirmer has maintained his innocence in both Betty and Jewel's deaths, and his attorney pledged to appeal the verdict. Defense attorney Brandon Reish had insisted in his closing argument that while his client cheated on Betty, he had no motive to kill her.
The longtime United Methodist pastor asserts that Jewel - his wife of more than 30 years - fell down the basement stairs while vacuuming. He said he found her with the cord of a Shop-Vac wrapped around her ankle.
Like Betty Schirmer, the prosecutor told jurors in his closing argument, Jewel Schirmer suffered "forceful, hard blows to the back of the head. It was murder, and it was going to happen again."
The defense had fought to keep testimony about Jewel Schirmer's death out of the trial, but the judge allowed it. Reish said that decision would form the basis of his appeal.
"I think the admission of the circumstances surrounding the death of Jewel Schirmer really did prejudice the case," he said.

Schirmer took the stand in his own defense last week and testified that he was driving his second wife to the emergency room for treatment of jaw pain when he swerved to avoid a deer and hit a guardrail.
Local police initially treated it as a straightforward car crash. But months later, state police began a more thorough investigation when a man committed suicide in Schirmer's office after learning the pastor was in a relationship with his wife, the church secretary.
Authorities ultimately concluded the fender-bender could not have caused Betty Schrimer's extensive head and brain injuries. Police also found her blood on the garage floor and evidence that someone had tried to clean it up. Schrimer contends she was cut while helping him move a wood pile weeks before the crash.
His conviction brings an automatic life sentence without parole.
More on CrimesiderJan. 8, 2013 - Arthur Schirmer, retired Pa. pastor charged with killing two wives, goes on trialOct. 1, 2010 - Rev. Arthur Burton Schirmer to stand trial in wife's '08 death
Thanks for reading CBS NEWS.
Create your free account or log in
for more features.