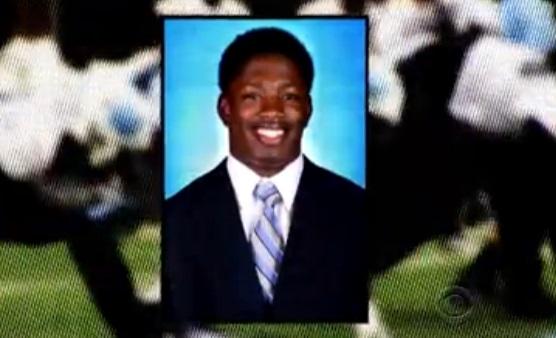 Arrest warrant issued for UNC football player amid sexual assault allegations
CHAPEL HILL, N.C. -- On Tuesday, a University of North Carolina football player, accused of sexual assault, was suspended from the team and an arrest warrant was issued. The alleged attack was seven months ago, but the woman said nothing happened -- until she went public.
"After I was raped I went to the hospital and gave an account of what I could remember," said 19-year-old Delaney Robinson. "I was treated like a suspect."
Robinson said the alleged attack happened at an on-campus apartment. She said she was there with Allen Artis, a football player at UNC, who she just met that night.
"I was drinking that night on Valentine's Day, I am underage and I take responsibility for that, but does not give anybody the right to violate me," she said.
Robinson said she reported the assault that night and a rape kit was administered.
According to the Department of Education, there were 94 sexual assault cases on college campuses last year. This year that number has jumped to 273 -- a nearly 200 percent increase.
Robinson said she is coming forward to push for change.
"I am taking this public stand not for me but for the other students on campus who are not protected, despite what the university says," she said.
In a statement the North Carolina's football coach said: "I cannot comment on either the allegation or the investigative process. We take these matters very seriously and are fully cooperating with the appropriate authorities."
The Department of Athletics said in a statement: "Per athletic department policy, any player charged with a misdemeanor is suspended indefinitely and can only be reinstated after approval from Director of Athletics Bubba Cunningham, the head coach and University officials."
CBS News reached out to the accused player, but have not yet heard back.
Thanks for reading CBS NEWS.
Create your free account or log in
for more features.