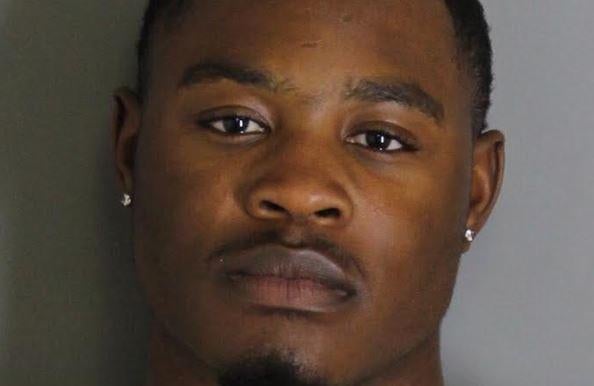 Arrest made a week after cops killed man they misidentified as Alabama mall shooter
Authorities have arrested the suspect in a Thanksgiving shooting at an Alabama mall where police killed a man they mistakenly thought was the gunman, U.S. Marshals confirm to CBS News. Erron Brown, 20, of Bessemer, Alabama, was arrested around 9:30 a.m. in the Atlanta area after a fugitive task force in Birmingham developed leads that he was with family in the area, according to U.S. Marshals.
Inspector Frank Lempka with the U.S. Marshals in Atlanta said Brown was arrested at a relative's home and taken to the Fulton County jail for an extradition hearing to be sent back to Alabama.
An arrest warrant was issued Wednesday for Brown in Alabama, charging him with attempted murder. Brown was charged in the shooting of Brian Xavier Wilson, 18, of Birmingham, who was wounded. He wasn't charged with shooting a 12-year-old girl who also was injured.
Court records show Brown was arrested in June 2017 in Huntsville on a charge of using a gun to rob a man, but the case was dismissed three months later after prosecutors filed notice that they didn't want to pursue the case.
Police were responding to reports of a shooting Thanksgiving night at the Riverchase Galleria in Hoover, a suburb of 95,000 people south of Birmingham, when an officer fatally shot 21-year-old Emantic "EJ" Bradford Jr. Police initially blamed Bradford, who they said had a gun in his hand and was responsible for shooting two people at the mall. They later retracted that statement.
In a statement issued Monday, police said Bradford had a gun in his hand "during the seconds following the gunshots, which instantly heightened the sense of threat to approaching police officers."
Ben Crump, a lawyer representing the Bradford family, said there was a presumption that Bradford was the criminal because he was a black man. The officer who opened fire hasn't yet been identified.
Bradford's family has said he had a permit to carry a weapon legally, and their attorney has said witnesses reported that Bradford was trying to help after the shooting.
Brown's arrest followed days of protests over Bradford's killing in Hoover, where city leaders asked the state Thursday for permission to release more information about the killing.
With the city's lone black City Council member, Derrick Murphy, acting as a spokesman, officials made the request during an appearance at City Hall that ended with two prayers. The city will look at releasing information on its own if no response comes by noon Monday, Murphy said.
Murphy, who joined other leaders in meeting with Bradford's relatives earlier this week, said the city wanted to help answer questions raised by the family.
"They have our love, they have our prayers," he said.
The city made the request about evidence to the Alabama Law Enforcement Agency because state investigators are handling the shooting probe. A statement from the agency about Brown's arrest said it was "highly likely" that releasing evidence would hamper the continuing probe, but it didn't directly address the city's request.
Demonstrators and relatives of Bradford have pushed authorities to release video and other evidence since the shooting.
"If they can release them Monday, they can release them today," said community activist Carlos Chaverst Jr. of the video at a press conference Thursday. "We want them released almost immediately."
Activists also called for the identification of the police officer involved, and the resignation of the Hoover mayor and police chief.
A minister who described himself as the Bradford family's pastor, Mike McClure Jr., said releasing video of the shooting would help calm growing tensions that have included days of protests and racist social media posts.
"When there is no information it only leads to imagination," said McClure, one of two pastors who closed the councilman's statement with prayer.
McClure said Bradford attended his church, and McClure will officiate at funeral services on Saturday which will include a eulogy by the Rev. Jesse Jackson.
Thanks for reading CBS NEWS.
Create your free account or log in
for more features.