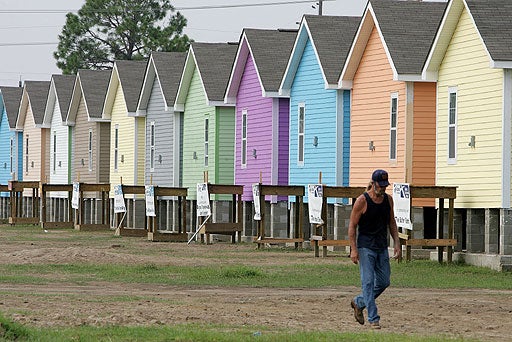 Armored Car Heist Nets $1.9 Million
An armored car company in Rutland was robbed Thursday of about $1.9 million by a single armed gunman, the owner of the company said.
Two guards were tied up at the offices of Berkshire Armored Car Services Inc. between 5:30 and 6:30 a.m., Jerry Reder, the owner of the company, said from the company's Pittsfield, Mass., headquarters.
"There were no injuries, thank God," Reder said.
There may have been a driver waiting for the robber in a car outside the armored car company, said officials from the office of Vermont Sen. Patrick Leahy, who, as chairman of the Judiciary Committee, was briefed on the robbery by the FBI.
The armored car company's offices are located in a cement block building just south of downtown Rutland.
John Kavanaugh, the FBI agent in charge in Vermont, would say only that there was "an ongoing investigation" but he would provide no further details.
Reder said insurance investigators were working with the FBI and local police.
"There are a lot of agents there," Reder said.
Reder estimated the loss at $1.9 million, although a full accounting had not been completed.
Reder said he did not know how many people were in the building at the time of the robbery.
Company officials don't know how a robber could have gotten into the building. "It's too early to tell. That would be a vital clue," Reder said.
Berkshire operates throughout New England.
Rutland city police confirmed that there had been a robbery but officers with information were not immediately available.
©MMII The Associated Press. All Rights Reserved. This material may not be published, broadcast, rewritten, or redistributed
Thanks for reading CBS NEWS.
Create your free account or log in
for more features.