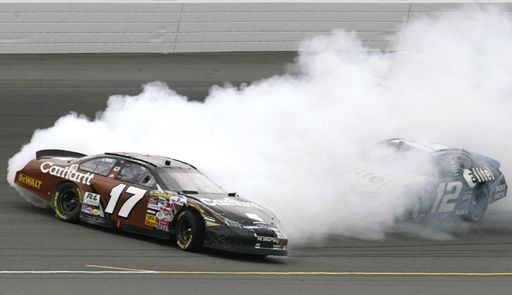 Arm Reattached After Tiger Bite
Doctors at a Houston hospital reattached a little boy's arm Thursday after it was torn off at mid-bicep by a pet Bengal Tiger.
It took Houston surgeons nine hours to reattach 3-year-old Jayton Tidwell's right arm, CBS News Correspondent Bob McNamara reports. According to Memorial Hermann Children's Hospital's Dr. Mark Henry, "The powerful jaws of the tiger had literally ripped the arm off the boy's body rather than clearly cut it off and therefore there was a lot of damage."
A spokesman for the Harris County Sheriff's Department said the boy was alone when he walked up to the cage and stuck his arm inside the chain links. The animal is his uncle's pet.
Neighbor Tracy Olivas said she heard the boy screaming when the attack occurred. She said the tiger, named Cheyenne, is four years old and weighs about 400 pounds.
"She's a really nice and passive animal," said Olivas, adding that her 17-year-old daughter often pets the declawed creature.
Olivas said she saw the boy, who is from Brazoria, 50 miles south of Houston, right after the attack and "he was in shock. His arm was gone."
Larry Tidwell, the boy's uncle and owner of the home where the tiger is kept as a pet, declined to comment.
The surgery was successful; but even for grownups, exotic pets are not playmates. "When you put a four-year-old kid in the proximity of a 400 pound cat you are asking for trouble," says Richard Farinato of the Humane Society of the United States.
To James Gilbreth, the stories of lion and tiger attacks are too familiar. He runs Texas' Exotic Feline Sanctuary for unwanted animals.
"This cat, he looks very happy," he says gesturing to a caged tiger. "But he'll kill you just deader than a hammer, in less than a minute."
Eight thousand miles out of Africa and Asia, there are more big cats in captivity in this country than there are in the wild. And Texas has no state law to regulate them. Says Gilbreth, "We need some kind of law in Texas or these accidents are going to continue to happen and be more frequent in the coming years."
©2000 CBS Worldwide Inc. All Rights Reserved. This material may not be published, broadcast, rewritten, or redistributed. The Associated Press contributed to this report
Thanks for reading CBS NEWS.
Create your free account or log in
for more features.