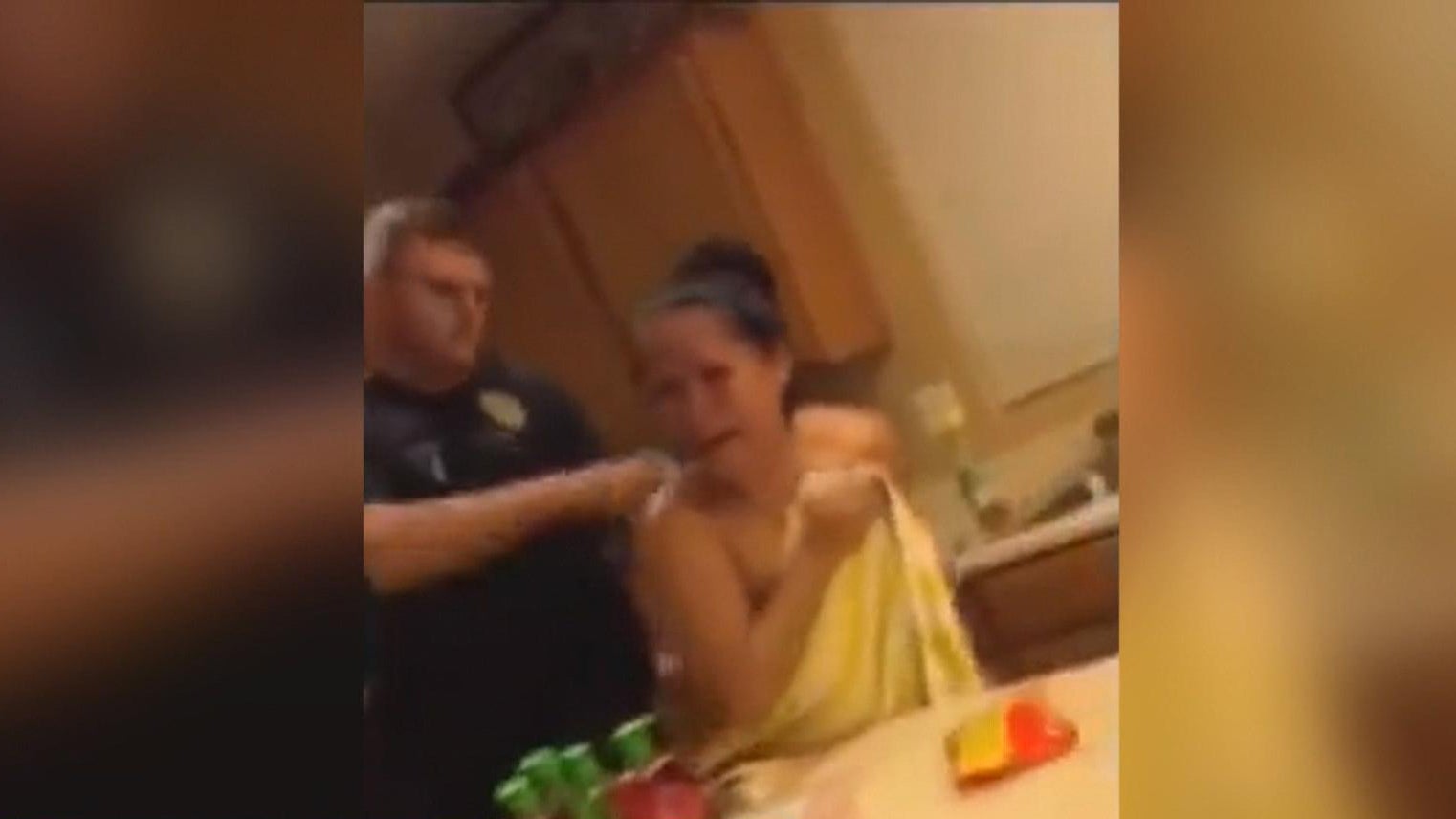 Arizona woman sues cops after being arrested naked
CHANDLER, Ariz. -- An Arizona woman is suing two Chandler police officers after they entered her home illegally and arrested her while she was naked. Cops handcuffed Esmeralda Rossi moments after she stepped out of the shower, and her daughter shot video of the arrest.
"I felt like nothing. I felt unhuman. I felt like I didn't matter. I felt like I had no value to these people," Rossi said.
According to CBS affiliate KPHO, Rossi said the officers responded to her home in March to talk to her about a domestic dispute involving her estranged husband, who was not in the house. Her daughter interrupted her shower to tell her that officers were at their door.
In the video, Rossi could be heard screaming, "I'm not doing anything! I don't want to touch you! Don't touch me!"
"He grabs my hand, my towel falls. I am not trying to resist arrest; I'm just trying to cover myself," Rossi said.
Officer Doug Rose put Rossi's hands behind her back to handcuff her and appeared to notice for the first time that she was naked.
"You have absolutely no clothes on?" Rose asked.
"No! I was in the [expletive] shower! What is wrong with you?" she screamed.
According to Rossi, Rose lectured her about her behavior for over 20 minutes.
An internal investigation by the Chandler police department revealed, "Officer Rose failed to document important facts of the investigation." It also said Rose did not properly document his actions in the encounter with Rossi.
In the investigation, Rose told Sgt. Chris Cooper he arrested Rossi for disorderly conduct and domestic violence because she was "extremely uncooperative."
Rose eventually uncuffed her, and she was never charged with any crime.
Thanks for reading CBS NEWS.
Create your free account or log in
for more features.