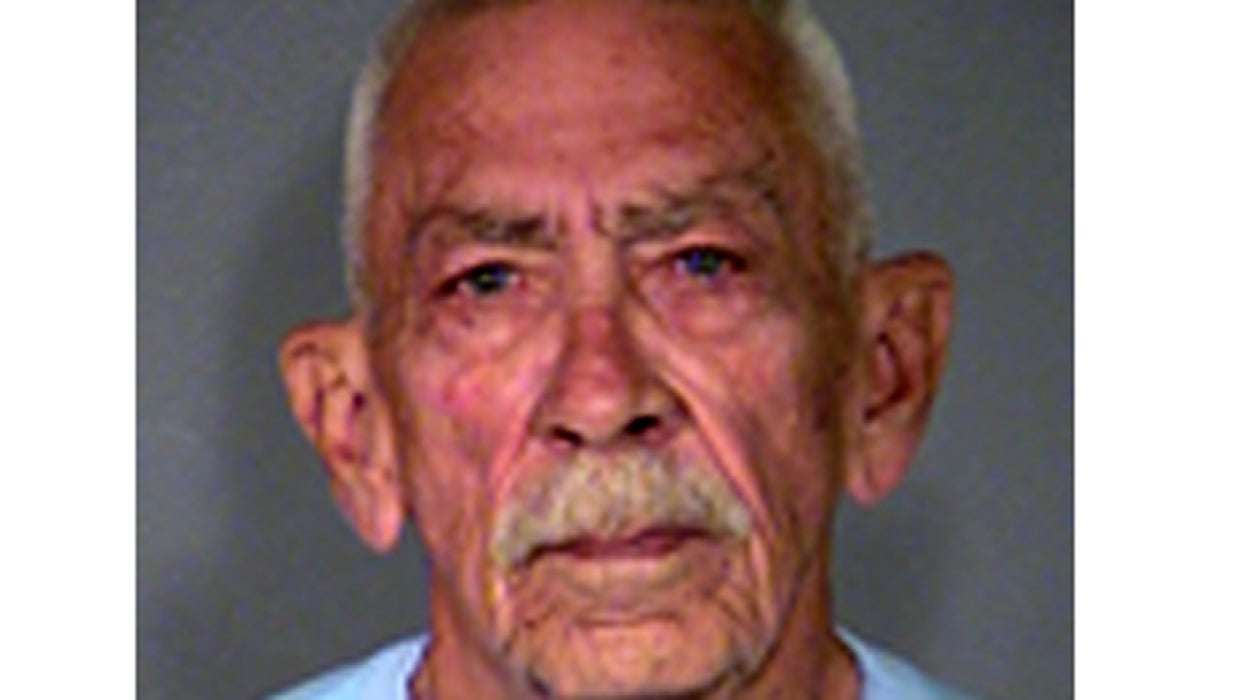 Arizona ex-con back behind bars on sexual assault charges
CENTENNIAL, Colo. - A man freed after serving nearly 40 years in an Arizona prison for a double murder he says he didn't commit is back behind bars in Colorado, accused of sexually assaulting a child.
William Macumber, 78, was arrested in suburban Denver in October of last year and remained in jail on $200,000 bond Wednesday. He is charged with four counts of sexual assault allegedly starting in April 2013, five months after he was released from prison.
Court records show he has pleaded not guilty in the sexual assault case, which was first reported on by the Arizona Republic on Wednesday.
According to the paper, the alleged victim is a young female relative of the 78-year-old.
Macumber was arrested in 1974 on charges stemming from the 1962 killings of 20-year-olds Joyce Sterrenberg and Timothy McKillop, after his wife, Carol Kempfert, who was working at the Maricopa County Sheriff's Office at the time, told authorities that her husband had suddenly confessed to the killings, reports the paper. Deputies reportedly re-examined evidence and found Macumber's prints. Hi attorneys later suggested Kempfert planted them there. She denies those allegations.
Macumber was convicted of the murders in 1975 and sentenced to life in prison. His conviction was reportedly tossed out on appeal but he was re-tried and convicted yet again in 1976.
In 2009, after the Justice Project raised doubts about the case, Arizona's Board of Executive Clemency voted unanimously to release him, writing, "There is substantial doubt that Mr. Macumber is guilty of the crime for which he was convicted," reports CBS affiliate KPHO.
Jan Brewer, Arizona's governor at the time, reportedly rejected the recommendation without explanation.
It wasn't until November 2012 that Macumber was released after attorneys working on behalf of the Justice Project sought a new trial.
County Attorney Bill Montgomery reportedly said that his office didn't have enough evidence to retry the case. Macumber subsequently pleaded no contest to second-degree murder under a plea agreement with prosecutors and was sentenced to time served.
Following his release from prison, Macumber told CBS affiliate KPHO that he's an innocent man who survived time in prison by never giving up hope.
"This case is nothing more than a set of victims from beginning to end," Macumber told the station in November 2012. "Victims with the family of the two who were killed, myself, my family - we're all victims."
"Justice, no matter how late, is still justice," he continued.
He said he planned on making up for lost time with his family, embracing his son and grandchildren and going fishing with his cousin.
According to the Arizona Republic, Macumber was living his son, Ronald, following his release.
Ronald Macumber told the paper Tuesday that he kicked his father out of his house last August after accusations arose that his father may have been sexually abusing young relatives.
Authorities were eventually notified and a warrant was issued for William Macumber's arrest in September. He surrendered in October, according to the paper.
"It makes me angry to no end, for the 12 years I spent to get him out of jail, to do what he did," Ronald Macumber told the Arizona Republic. "When he's found guilty, he can rot in prison. He's lost everything as far as I'm concerned.
"I believe he's still innocent of the murders," Ronald Macumber went on to say, "But I know for a fact he's not the man I thought he was."
Thanks for reading CBS NEWS.
Create your free account or log in
for more features.