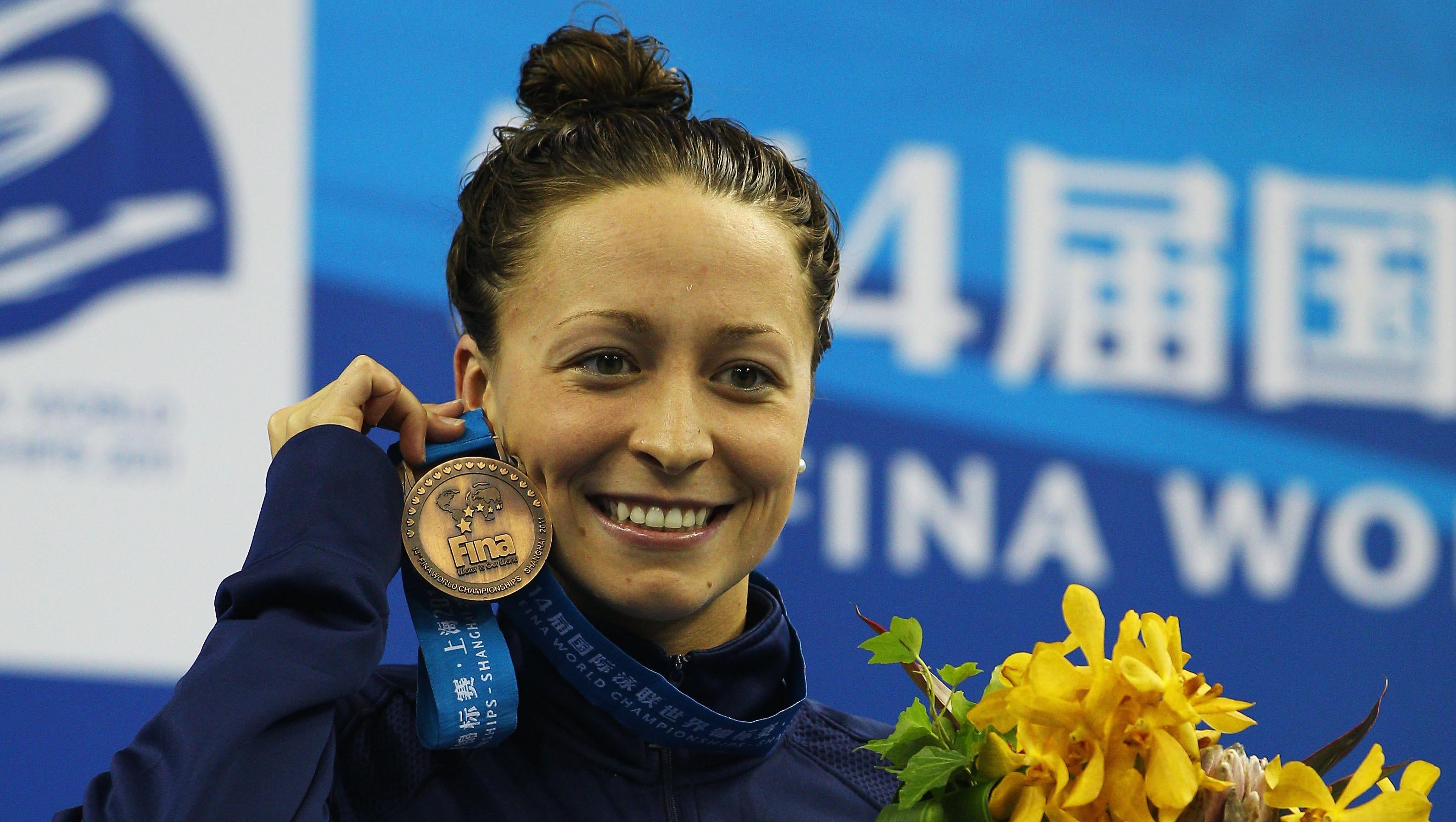 Sex abuse allegations spur search of ex-Olympic swim coach's home
SEATTLE -- Investigators have searched the Seattle home of a former U.S. Olympic Team swimming coach amid allegations that he sexually abused and took explicit photos of an Olympic swimmer when she was underage. Homeland Security taskforce investigators along with police in Washington state served a search warrant at 46-year-old Sean Hutchison's Seattle apartment Tuesday, recovering electronic devices they say may contain evidence, the SeattlePI reported.
Homeland Security launched an investigation on Jan. 30 following a report from Ariana Kukors, according to court documents.
Hutchison is alleged to have taken nude photos of Kukors when she was 17. Kukors, now 28, said in a statement Wednesday that she went to police to report that Hutchison sexually assaulted her on trips and while training at Seattle area pools. She told investigators that Hutchison used his position as her longtime coach to "groom her" for sexual abuse.
Kukors said the grooming started at age 13 when he became her coach at King Aquatics, a Seattle-area swim club. She claims Hutchison started sexually abusing her when she was 16.
Kukors, the 2009 world champion in the 200-meter individual medley who placed fifth in that event in the 2012 Olympics, said she came forward to empower other victims.
"I never thought I would share my story because, in so many ways, just surviving was enough," Kukors said. "I was able to leave a horrible monster and build a life I could have never imagined for myself. But in time, I've realized that stories like my own are too important to go unwritten. Not for the sake of you knowing my story, but for the little girls and boys whose lives and future hangs in the grasp of a horribly powerful and manipulative person. That they may not have to go through the same pain, trauma, horror, and abuse. That their parents, mentors, and guardians are better able to spot the signs of grooming and realize its tragic consequences before it's too late."
Police in Des Moines, Washington said Wednesday they're investigating after Seattle police told them of sex crimes alleged to have happened at a pool in Des Moines from 2002 to 2007, when the victim turned 18. They said the suspect was the victim's swimming coach.
Des Moines police also said they're trying to determine which of the alleged abuses happened recently enough to be within the statute of limitations, where else the abuse might have happened and whether there are any other victims or witnesses.
Hutchison, who was an assistant coach on the 2008 U.S. Olympic team, didn't immediately respond to an email seeking comment Wednesday. Hutchison is currently listed as the CEO of King Aquatics.
Michael Brooks, the head coach of King Aquatic Club, issued a statement saying:
"King Aquatics is devoted to the healthy development and safety of young swimmers and athletes. Last night's news broke our collective hearts. Ariana Kukors is part of the King Aquatic family and we only want the best for her. Our staff is meeting to review this devastating news. Sean Hutchison is an executive with King but has had no direct interaction with our swimmers for a very long time. We support all of the past and current King Aquatic swimmers, and that will continue to be our number one priority."
In a search warrant affidavit, a Homeland Security Investigations special agent said investigators responded to claims that Hutchison took sexually explicit photos of Kukors more than a decade ago. Hutchison was a U.S. Olympic swimming coach in California at the time, a position from which he resigned in 2010 amid speculation that he was sexually involved with a swimmer.
Hutchison denied it at the time, saying "there is no truth to that," and insisting his departure was a long-planned move to form his own pro team.
SeattlePI adds that, "Kukors, world-ranked as a 17-year-old in two events, retired from competitive swimming in 2013. She worked the 2016 U.S. Olympic Trials as a co-host of 'Deck Pass,' a live TV show created by USA Swimming to cover qualification races for the Rio Games."
Thanks for reading CBS NEWS.
Create your free account or log in
for more features.