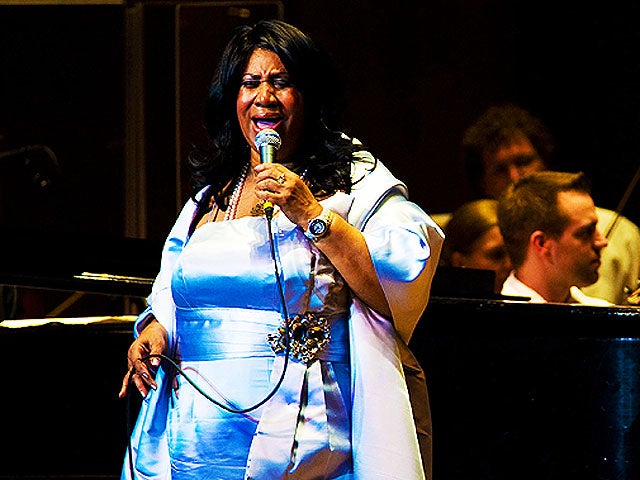 Aretha Franklin Has Pancreatic Cancer, Reports Say: What Are Her Odds?
(CBS/AP) Does Aretha Franklin have pancreatic cancer, as numerous media outlets are reporting? If so, the 68-year-old Queen of Soul may be in for the fight of her life.
"It's a grim diagnosis," Dr. H. Leon Pachter, chairman of surgery at New York University Langone Medical Center, tells CBS News. "Overall, the five-year survival rate for pancreatic cancer patients is 35 percent."
But despite the long odds, some people with pancreatic cancer fare quite well. "An individual is not a statistic," Dr. Pachter says, adding that some of the patients he has treated for the disease have survived for more than a decade.

Among those who have survived pancreatic cancer are Apple CEO Steve Jobs and U.S. Supreme Court Justice Ruth Bader Ginsberg. The disease took the lives of actors Patrick Swayze and Michael Landon, as well as famed "60 Minutes" producer Don Hewitt.

According to the National Cancer Institute, there were 43,000 new cases of pancreatic cancer in the U.S. last year and 37,000 deaths from the disease.
As with other types of cancer, pancreatic cancer is treated with chemotherapy, and radiation. But Dr. Pachter says the only way to cure the disease is with surgery - commonly via an arduous operation called the whipple procedure, in which the head of the pancreas, the gall bladder and parts of the stomach and small intestine are removed.

Franklin underwent surgery last Thursday, afterward calling it "highly successful."
And how is Franklin doing now? Close relatives told the Detroit Free Press that she is doing well as she recovers from surgery. Her cousin, Brenda Corbett, says Franklin expects to be released from the hospital this weekend.
Thanks for reading CBS NEWS.
Create your free account or log in
for more features.