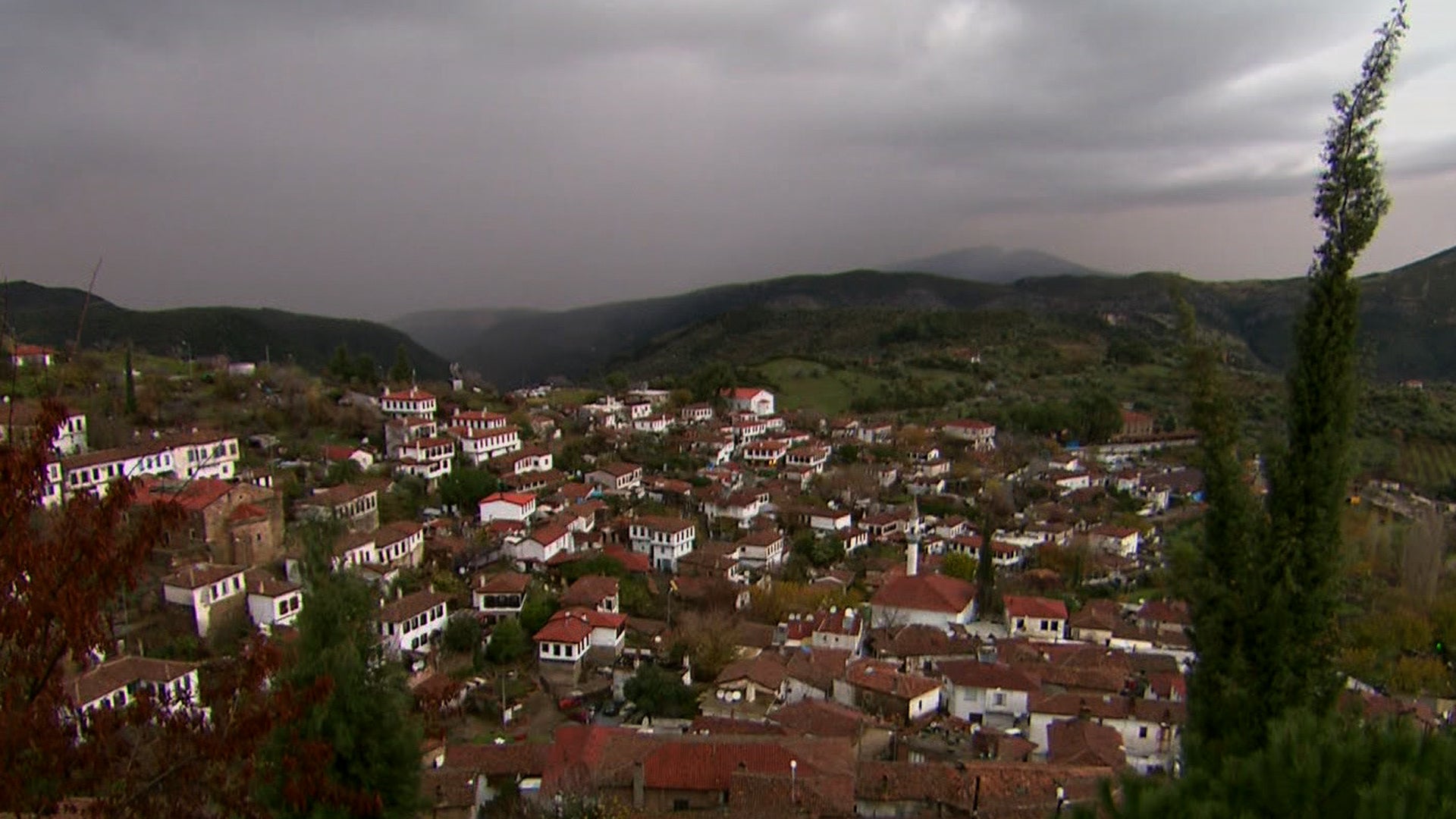 Apocalypse predictions mount, tourists seek refuge
(CBS News) Folklore followers are on edge this week, as we approach Friday Dec. 21, 2012, the day that -- according to prophecy based on the Mayan calendar -- the world will end.
Most archaeologists say Friday is simply the end of a cycle in the Mayan calendar but apocalyptic predictions remain. A tiny, cobblestone-lined village in Turkey is offering hope to those doomsday preppers looking to safely ride out the end of days.
Many Christians believe the Virgin Mary ascended to heaven near Sirince, a town that is also said to be the birthplace of the Greek Goddess Artemis. And some believe the village will survive the apocalypse. This week, rumors have circulated that certain global celebrities -- including Tom Cruise and Angelina Jolie -- will take to Sirince to ride out the apocalypse.
Hotel owners and shopkeepers in Sirince are enjoying the attention, and the tourism boost, but are not taking the predictions too seriously.
Sevan Nisayan, a hotel owner in Sirince, told CBS News' Holly Williams that all hotels guests will stay for free on Dec. 21, but maintained that he's not too concerned about the end of the world. "The world looks quite solid to me," he said.
Vendors are taking advantage of the business opportunities that Doomsday presents, offering up an Armageddon wine, and themed items from T-shirts, to postcards, to doomsday perfume.
Thanks for reading CBS NEWS.
Create your free account or log in
for more features.