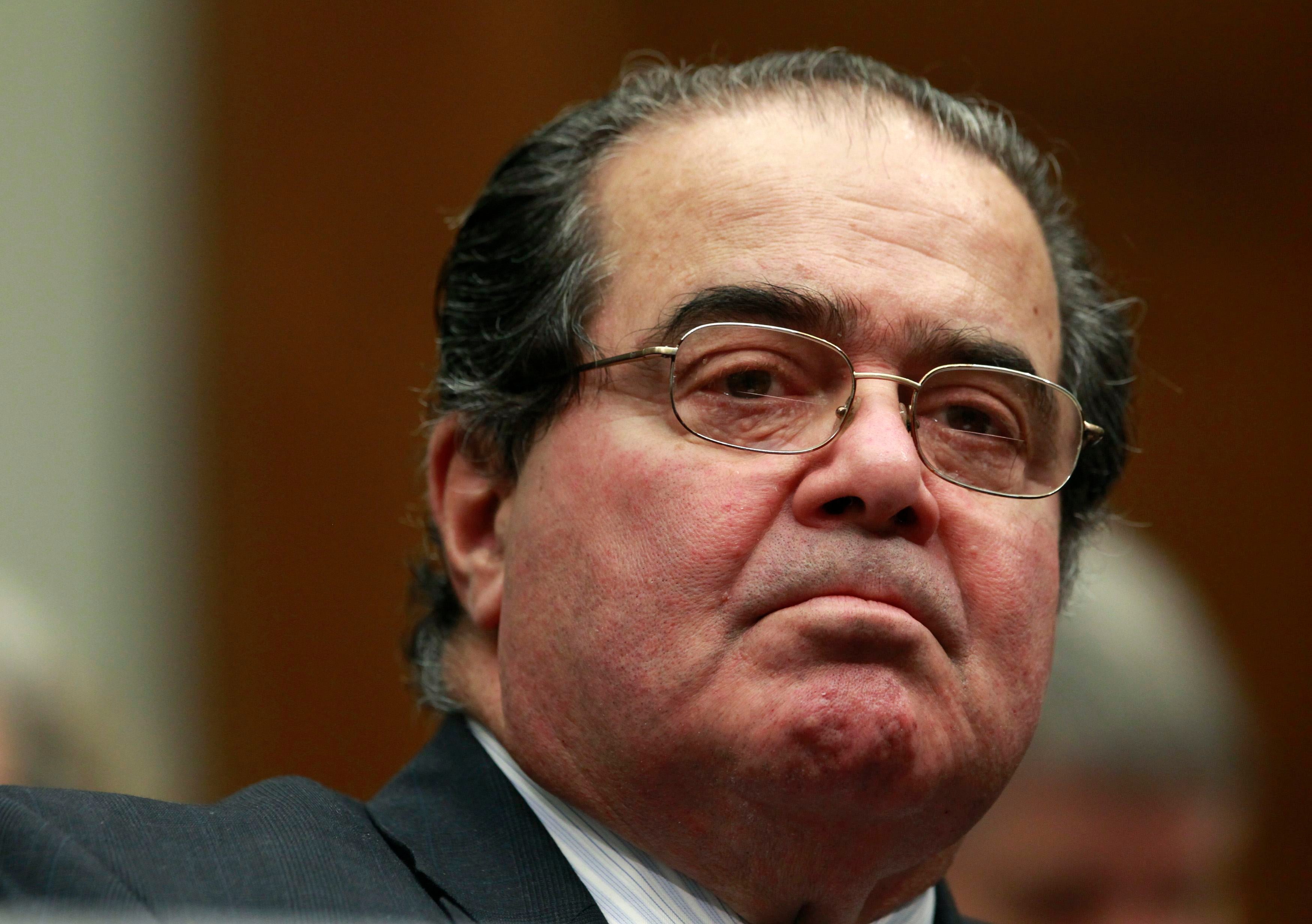 Antonin Scalia School of Law renamed due to awkward acronym
Officials at George Mason University (GMU) recently decided to honor the late Supreme Court Justice Antonin Scalia by naming the university's law school for him, but they were perhaps a little hasty in announcing the name.
The acronym for the Antonin Scalia School of Law, as it turns out, ends up as ASSOL, or ASS Law.
So the law school is undergoing one more name change, after the school's awkward acronym became the butt of numerous internet jokes last week.
When Twitter got wind of the school's plans to honor the conservative stalwart of the Supreme Court, users -- including some "ASSLaw" students -- made light of the situation:
GMU eventually chose not to stand behind the acronym.
After social media pointed out the unfortunate arrangement of the initial letters in the name, the school decided another change was in order.
"Under the terms of the anonymous gift, we are authorized to use a variety of different names. The name initially announced -- The Antonin Scalia School of Law -- has caused some acronym controversy on social media," law school dean Henry Butler acknowledged in a campus-wide letter. "The Antonin Scalia Law School is a logical substitute."
That's "ASLS" for short.
Following Scalia's death in February, the school received funds from the Charles Koch Foundation and another anonymous donor, contingent on changing the name to honor the Supreme Court justice.
In total, the law school received a total of $30 million -- the "largest" gift, according to the university, ever received by the school.
Thanks for reading CBS NEWS.
Create your free account or log in
for more features.