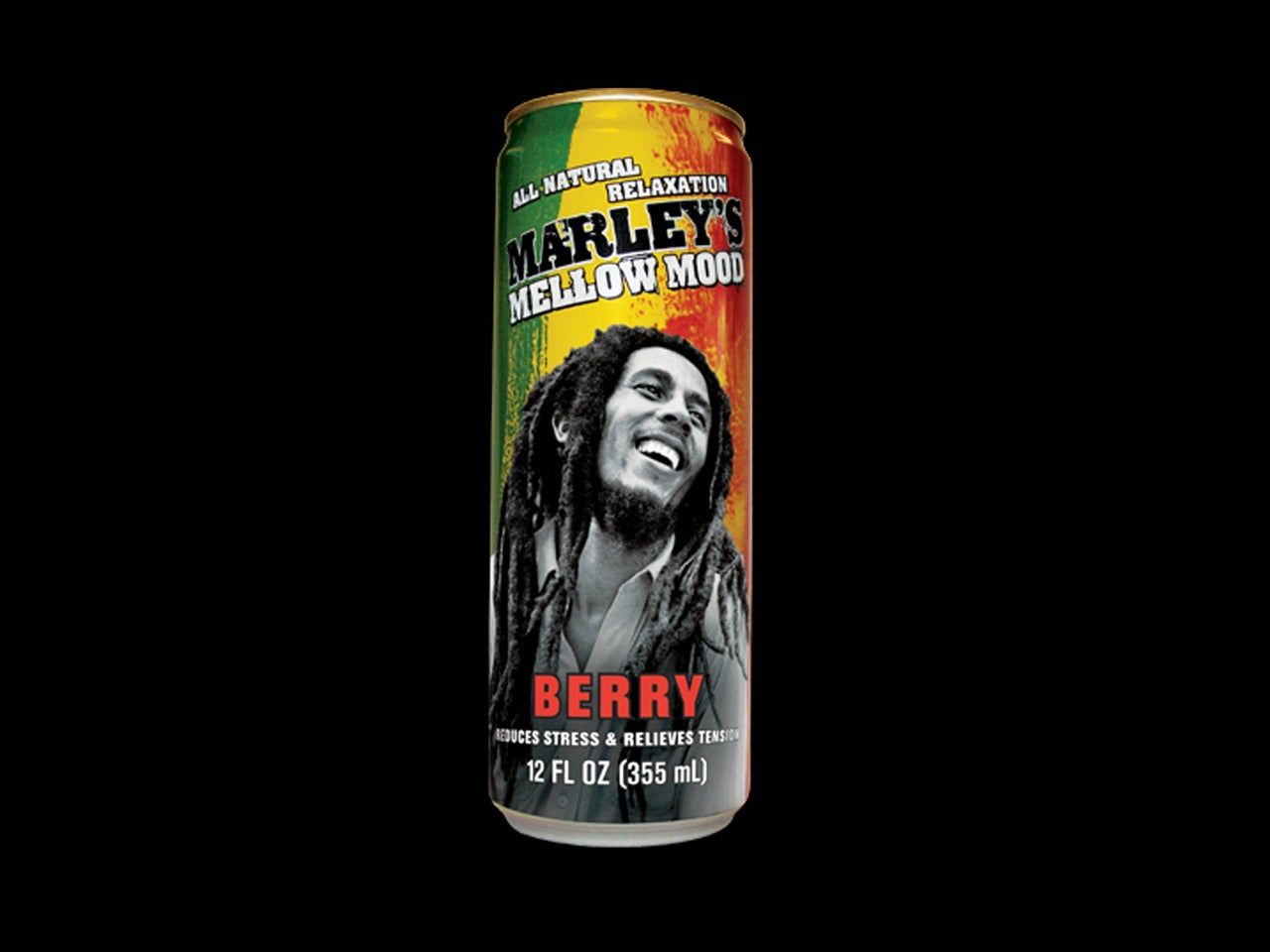 "Anti-energy" drink Marley's Mellow Mood sold to students in N.J., blamed for "zombiefest" reaction
An "anti-energy" drink is being blamed for making middle-school students vomit and act lethargic.
Some students from William R. Satz school in Holmdel, N.J., were reportedly sickened after they purchased Marley's Mellow Mood from their cafeteria and drank it, according to WNYW. Symptoms included vomiting, splitting headaches and feeling drowsy.
"It was like a zombiefest," one student told the news station.
Marley's Mellow Mood, named after Bob Marley and made in partnership with the Marley family, are "100 percent natural relaxation beverages" made from natural ingredients. According to the official website, the drinks are supposed to reduce stress and calm a person down. They come in lightly carbonated sodas and ready-to-drink cold teas.
It's not the only anti-energy drink on the market. TIME in 2009 reported on a drink called Drank that purported to give the same easy-going vibes. It contained a mixture of melatonin (used to treat insomnia and jet lag), rose hips and valerian root, which is known to relax the central nervous system and quell anxiety but may cause seizures.
"Valerian roots and rose hips are not really reviewed by the FDA. You can't be certain of the safety and efficacy of the drink," David DiPersio, clinical pharmacist at the Vanderbilt University Medical Center, told TIME about Drank.
While not the same mixture, Marley's Mellow Mood contains a combination of valerian root, lemon balm, passion flower, hops and chamomile.
The drink has since been removed from the schools that were selling it. A spokesperson for the company that worked with the dining hall told WNYW that the drink didn't go through the approval process, and the on-site manager has been removed pending investigation.
"We sincerely regret that this product was sold and that students had an adverse reaction to it," the company said to WNYW.
Thanks for reading CBS NEWS.
Create your free account or log in
for more features.