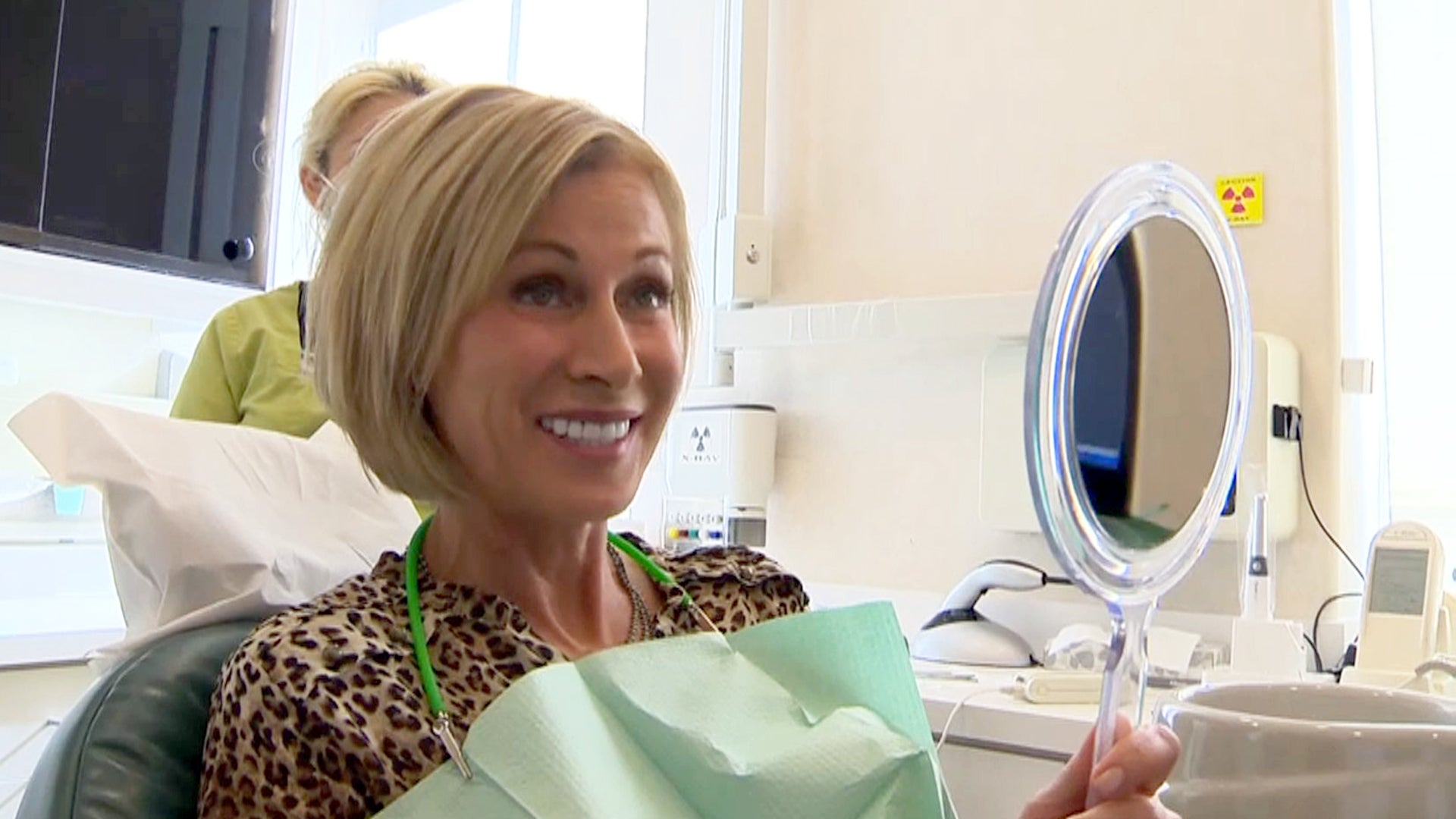 "Anti-aging" dentistry claims to provide more youthful look
Could fixing a few aspects of your smile remove years from your face?
A dentist in Beverly Hills, Calif. is claiming that anti-aging dentistry can make a person look younger. The procedure works by tweaking a few aspects of the patient's teeth, giving them fuller lips and less sagging skin.
Nancy Brazil told CBS Los Angeles that she started noticing her smile wasn't the same as in her younger days. She said her lips were thinner, and her cheeks were more hollow. There were more wrinkles around her mouth, her jawline wasn't as sharp, and she had more sagging skin under her chin.
While some women may opt for a facelift to fix these issues, Brazil decided to try anti-aging dentistry. The procedure fills out teeth that have been worn down by time, resulting in a fuller smile.
"Anti-Aging Dentistry is a way to actually change the facial features through changing the teeth," Brazil's dentist, Dr. Kourosh Maddahi, told CBS LA.
Dr. Sam Muslin, a dentist at Face Lift Dentistry in Santa Monica, Calif., writes on his website that people who look "grumpy or angry" when they are not grinning or only show their lower teeth when they talk may want to consider the procedure. It may also be beneficial for people with short, yellowing teeth, those with a small chin, or those who are beginning to mumble more. The procedure can also be done to fix a bad bite or simply to maintain the teeth one currently has.
In Brazil's case, Maddahi put porcelain overlays called veneers over her natural teeth and crowns on the back teeth. The process involved three visits, but only one week to complete.
"Your teeth have moved in because of age and also the wear and the bite, so you have a thinner lip. And, in the back, where you had the teeth taken out when you were younger...also, you lost volume in your face," Maddahi explained to Brazil.
The new teeth filled out Brazil's face, so the lines around her mouth disappeared, and she ended up with fuller-looking lips. The sagging skin issues also resolved themselves.
"It's a big difference. I love it," she said.
The process starts at a couple thousand dollars, and depends on how many teeth and how much sculpting needs to take place.
Thanks for reading CBS NEWS.
Create your free account or log in
for more features.