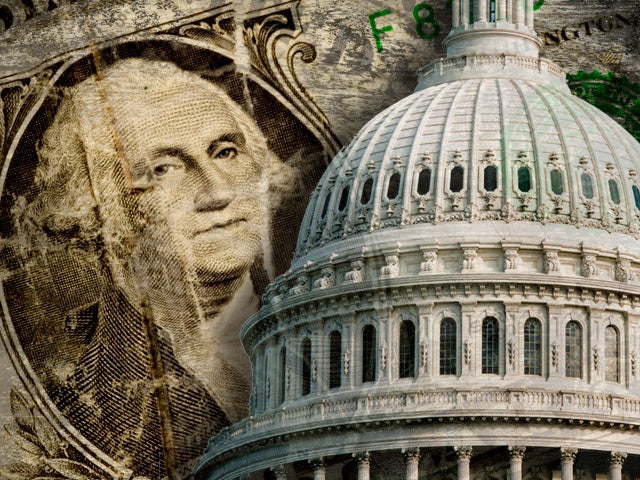 Anti-abortion rider attached to DHS spending bill
(CBS/AP) WASHINGTON - A Homeland Security spending bill approved by the GOP-led House on Thursday includes a provision to bar Immigration and Customs Enforcement from providing abortions for illegal immigrant detainees.
The measure, proposed by Rep. Robert Aderholt, R-Ala., would block ICE from using agency funding to provide abortion services for detainees except in the case of rape, incest or if there life of the mother would be endangered.
The provision was attached to a $46 billion Homeland Security spending bill approved on a party-line 234-182 vote. It has little chance of surviving in the Democratic-controlled Senate.
Barbara Gonzalez, an ICE spokeswoman, said the agency has not paid for abortion services since its 2003 creation.
House passes homeland security spending bill
The agency's policy on abortion services is the same as the Justice Department's rule for the Bureau of Prisons, which restricts access to those services except in cases of rape, incest or if the life or the mother is in danger.
Though the provision isn't likely to become law, its approval in the Republican-controlled House does send a political message in an election year when abortion, health care and reproductive rights have become issues.
Last month a proposed ban on gender-based abortion failed by 20 votes in the House. That bill also had little chance of survival in the Senate. The vote was seen as an effort by both sides made an appeal for women's votes.
The House on Thursday night also approved a provision to the Homeland Security bill that would block spending for ICE's newly created public advocate, whose office fields complaints and questions about immigration policy. Republicans have criticized the appointment, saying that the Obama administration was putting illegal immigrants head of the interests of Americans.
The agreement also includes more than $5 billion in disaster relief spending that complies with a budget agreement last summer opposed by tea party conservatives.
The measure is the fourth of the 12 annual agency spending bills to pass the House this year. The Senate has yet to begin debate on the measures but may turn to the homeland security bill later this summer.
Republicans engineered increases in border and immigration enforcement efforts but hit the often-unpopular Transportation Security Administration with a slight decrease. Overall, though, the bill generally tracks President Barack Obama's request.
The measure also increases spending for grants popular with state and local governments for first responders like fire and police departments.
The bill also denies Obama's request to increase TSA security fees added to the cost of airline tickets. Last month, the Senate Appropriations Committee approved increasing the fee on a nonstop round-trip flight from $5 to $10. Fees on a one-way, nonstop ticket would increase from $2.50 to $5. Passengers who change planes to reach their destinations would continue to pay $5 each way.
Thanks for reading CBS NEWS.
Create your free account or log in
for more features.