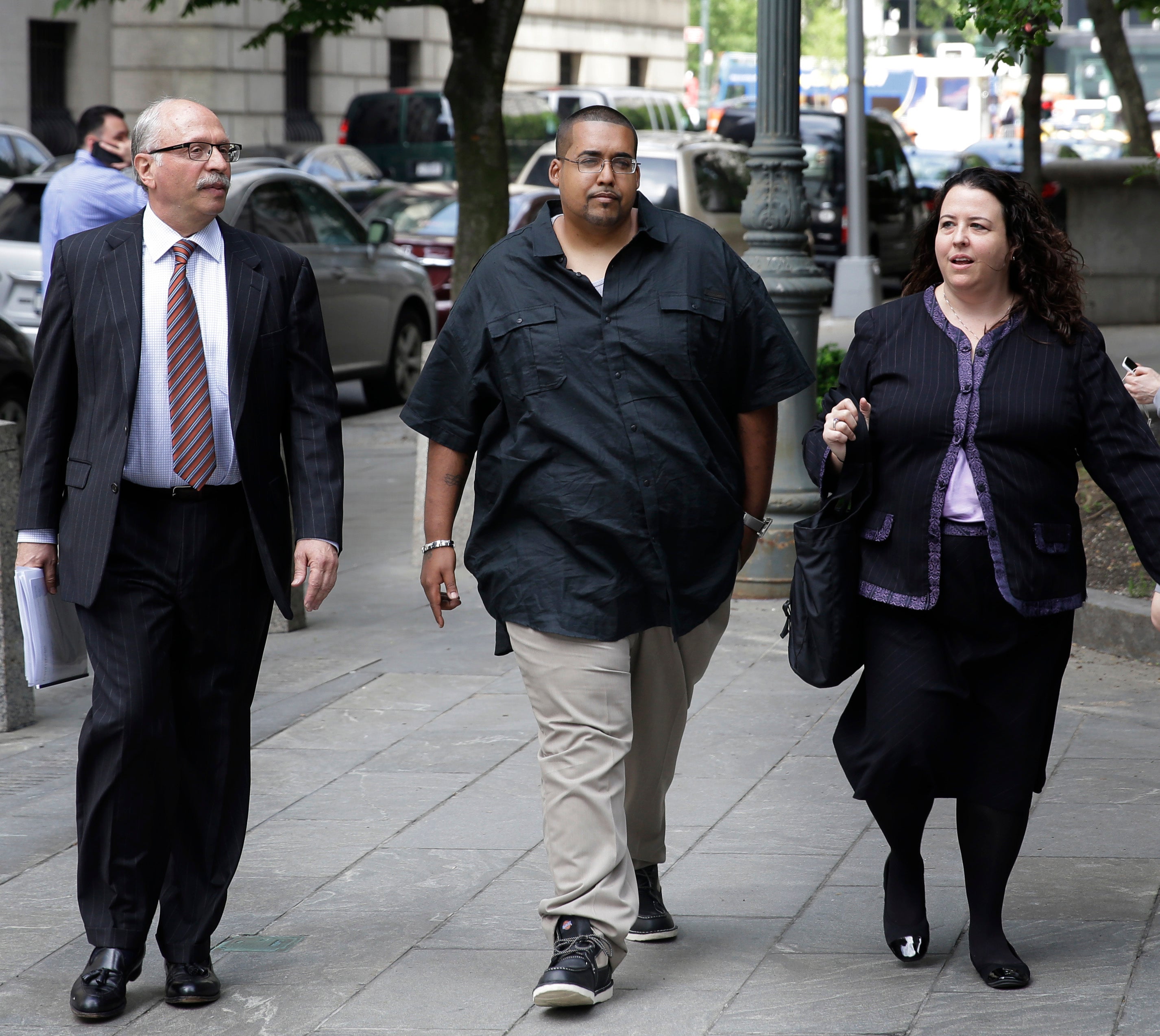 Top hacker-turned FBI mole gives dire warning
"Anonymous" is one of the biggest online vigilante groups. Its members hack into companies and governments computer systems, and they prefer a life in the shadows, wearing masks in protests.
Now, a former top member is breaking his silence.
He helped carry out cyberattacks that caused $50 million in damages. In his first television interview, Hector Monsegur opens up about his arrest, and switching sides, reports "CBS This Morning" co-host Charlie Rose.
"Tinkering with the system and learning how it functioned, I was able to escape," Monsegur said. "Escape from the current situation we were goin' through."
Monsegur said he taught himself everything he knows.
"You know everybody around me were into something, but it wasn't computers," he said.
From the moment Monsegur got his hands on a used desktop, he had a passion for computers.
But for the boy raised by his grandmother in this New York City housing project, it was the internet that provided a gateway to something bigger.
"We were poor, so I needed to find a way that would be cheap or free so that I could be able to access the internet without being a burden to my grandmother," Monsegur said.
According to court documents, at first he stole credit card information, selling the numbers or using them to pay his own bills.
Monsegur eventually adopted the name "Sabu" and joined a mysterious group of hackers about to take off.
"Anonymous is an idea. An idea where we could all be anonymous," Monsegur said. "We could all work together as a crowd -- united -- we could rise and fight against oppression."
As Anonymous grew, Monsegur helped take the movement to a worldwide level.
At the height of the Arab Spring in Tunisia, he hijacked the prime minister's website, posting a letter in support of protesters.
"It was amazing. I saw finally I was able to do something that contributed to society regardless if I was at home in the Lower East Side, in the projects, behind a computer," Monsegur said.
Monsegur admitted he was behind thousands of hacks.
While working with Anonymous and his own off-shoot group, Lulzsec, some of his targets included Visa, MasterCard, PayPal, Sony, and the U.S. Senate.
While he recognized that hacking is illegal, Monsegur said he wasn't worried about getting caught.
"After you're hacking for so long you reach a point of no return," he said. "Regardless if you fear that they're gonna get you one day, it's too late."
In June 2011, Monsegur led a brazen attack on the website of InfraGard, an FBI affiliate. Days later, a team of FBI agents showed up at the same apartment where he grew up.
"So he said, 'Well, we know who you are, we know what you're doin', and we also know you have two kids in the house. You make the decision,' he recalled. "So it's clear as day they had an understanding that my weakness was the kids."
He immediately chose to work as an FBI informant to avoid the possibility of serving up to 124 years in prison.
For the next three years -- he continued communicating with fellow hackers. Only now, every keystroke was logged. The FBI said he has helped them prevent more than 300 cyberattacks in systems controlled by the military and NASA, for example.
"I was able to intercept attacks that were happening against the government and -- share it with the government so they could fix these issues," Monsegur said.
He also played a key role in the arrests of a group of co-conspirators, seven of whom pleaded guilty, including the FBI's most wanted cybercriminal Jeremy Hammond.
Some fellow "hacktivists" saw Monsegur's cooperation as the ultimate betrayal and labeled him a rat.
"It wasn't a situation where I identified anybody. I didn't point my fingers at nobody," he said. "My cooperation entailed logging and providing intelligence. It didn't mean, 'Can you please tell me the identity of one of your mates?'"
He insisted the hackers wouldn't even divulge that information because members in the group remain, as the name suggests, anonymous.
Monsegur's talent and keen eye highlighted vulnerabilities in the critical systems that keep America online -- threats he said still exist.
"In all reality there is no security," Monsegur said. "Hackers could break right into the airport, the phone systems, obviously, the water supply systems -- shut them down."
While it sounds frightening, Monsegur said it should be an inspiration to the American government to take action and focus on the country's infrastructure.
"We have a sickening reliance on security contractors, the companies that Edward Snowden worked for," Monsegur said. "Who will guard the guards, Charlie? Our security, the people we pay for, the people we hire with tax dollars -- are not really secure themselves."
Earlier this year, Monsegur was sentenced to time served.
On the day his cooperation was made public, Anonymous suggested it was indestructible, tweeting: "Anonymous is a hydra, cut off one head and we grow two back." Monsegur's family was threatened and he remains cautious.
"If I were to go back I would remain a political hacktivist -- activist hacker -- however, I would stay away from Anonymous," he said. "It was just too much publicity."
Had his youth been different, had he had better opportunities, his skills could have landed him amongst many other tech wunderkinds in Silicon Valley.
"Well, that's the problem. I didn't end up in Silicon Valley. I had no connections to the world," he said. "I guarantee you, though, had I made it to Silicon Valley, had I met you when I was 18, you probably could have pointed me in the right direction. You and I would be having a completely different discussion."
Thanks for reading CBS NEWS.
Create your free account or log in
for more features.