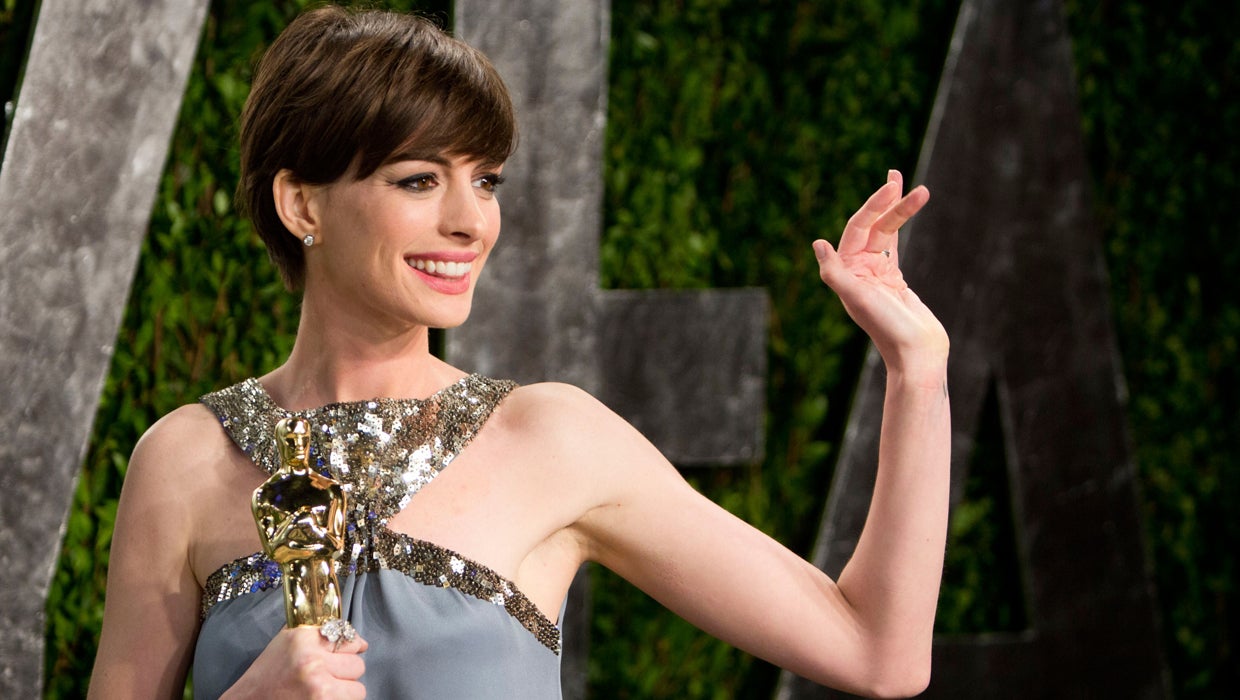 Anne Hathaway calls hosting the Oscars her most embarrassing moment
Anne Hathaway revealed on "The Tonight Show Starring Jimmy Fallon" Monday that she has a scale of embarrassing moments. Coming in first: her night hosting the Oscars with James Franco.
"The thing about me and embarrassment is you have to remember is that it all happens on a scale," Hathaway pointed out to Fallon. "If you think about embarrassment on scale of 1 to 10, 1 being a person walking down the street and 10 is, for me, co-hosting the Oscars with James Franco."
If you don't remember -- or are trying not to -- Hathaway and Franco opened the ceremony in 2011 by introducing their mother and grandmother, respectively, instead of the nominees. It was a very awkward experience all around.
Hathaway added, "which, by the way, is only tied with being honored to accept an Oscar while wearing a dress that I knew made it look like my nipples are erect."
The latter incident took place at the Oscars in 2013. Clearly, the Academy Awards are a tough time for her.
The "Interstellar" actress also told a story about the teleprompter breaking while she gave a speech about Matthew McConaughey. Watch the full clip below:
Also check out this clip, in which she discusses going to McConaughey's house for a party on the wrong day:
And tell us: Do you think Hathaway's hosting job was as embarrassing as she says?
Thanks for reading CBS NEWS.
Create your free account or log in
for more features.