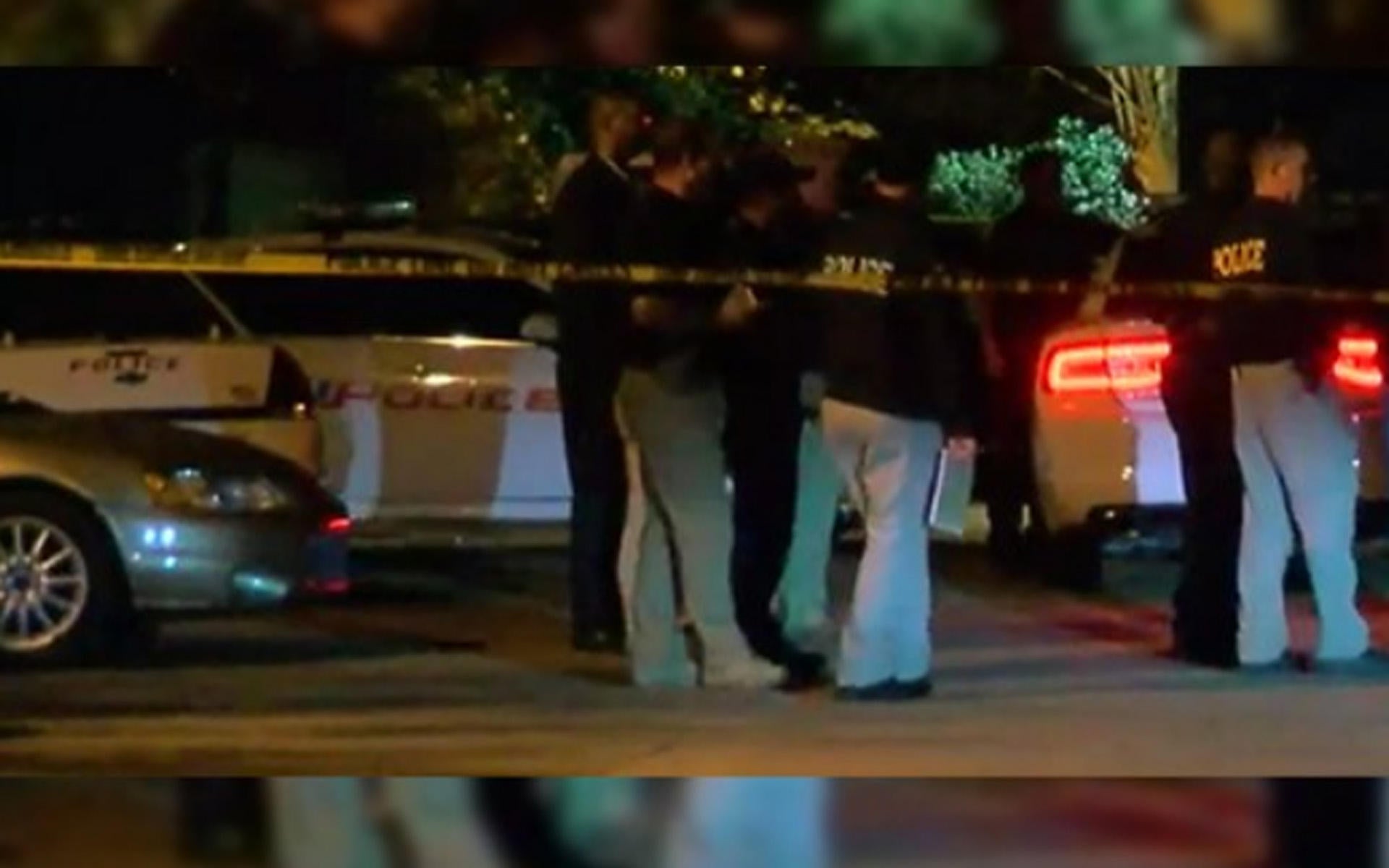 Angry crowd gathers after fatal police shooting in Baton Rouge
BATON ROUGE, La. -- Dozens of people, many shouting angrily at officers, gathered at the scene of a fatal Louisiana police shooting Monday night.
A Baton Rouge police officer was escorting a state Department of Children and Family Services case worker visiting an apartment complex when he got into a struggle with a man, who was shot and killed, Louisiana State Police spokesman Trooper Bryan Lee said. The officer suffered minor injuries.
East Baton Rouge District Attorney Hillar Moore III said a stun gun was deployed at least once during the struggle before the shooting, but he couldn't specify how many times it was used or who fired it.
Police worked to dispel a rumor that quickly spread on social media following the shooting, reports CBS Baton Rouge affiliate WAFB-TV. "Our preliminary investigation shows the suspect was NOT handcuffed at the time he was shot," Senior Trooper Bryan Lee, of the Louisiana State Police, told WAFB.
State police were called in to investigate the shooting, Lee said, and were still interviewing witnesses. He said investigators were reviewing footage from the officer's body camera. He didn't know whether the slain man was involved in the DFACS worker's case.
Police tape covered the entrance to the complex in northern Baton Rouge, and about 100 people gathered on other side, some yelling "Black lives matter," and "No justice, no peace."
Calvin Coleman, who identified himself as the father of the man who was shot, said he'd been standing behind the police tape for some time waiting for answers.
"It hurts," Coleman said. "It tears you apart knowing that he's right there and there's nothing you can do about it."
Officials did not identify or release any details about the officer and the man he shot Monday night.
Democratic state Rep. C. Denise Marcelle, who was a prominent figure after Alton Sterling's shooting in 2016, said she was trying to calm people down at the scene of Monday's shooting.
"The emotions are extremely high," Marcelle said. "A lot of people are kind of blowing it up."
"I just wish that he did not have to kill him. I just wish there was some way it could have been avoided," she said.
Baton Rouge Mayor Sharon Weston Broome expressed confidence that body camera video will "add value to the truth and transparency in this process."
"My message is 'Let's wait for the facts to come out,'" she said.
In July 2016, a white Baton Rouge police officer shot and killed the 37-year-old Sterling, who was black, outside a convenience store where he was selling homemade CDs. Two cellphone videos of the shooting quickly spread on social media, sparking nightly protest in Louisiana's capital city. Nearly 200 protesters were arrested in the days after that shooting.
Thanks for reading CBS NEWS.
Create your free account or log in
for more features.