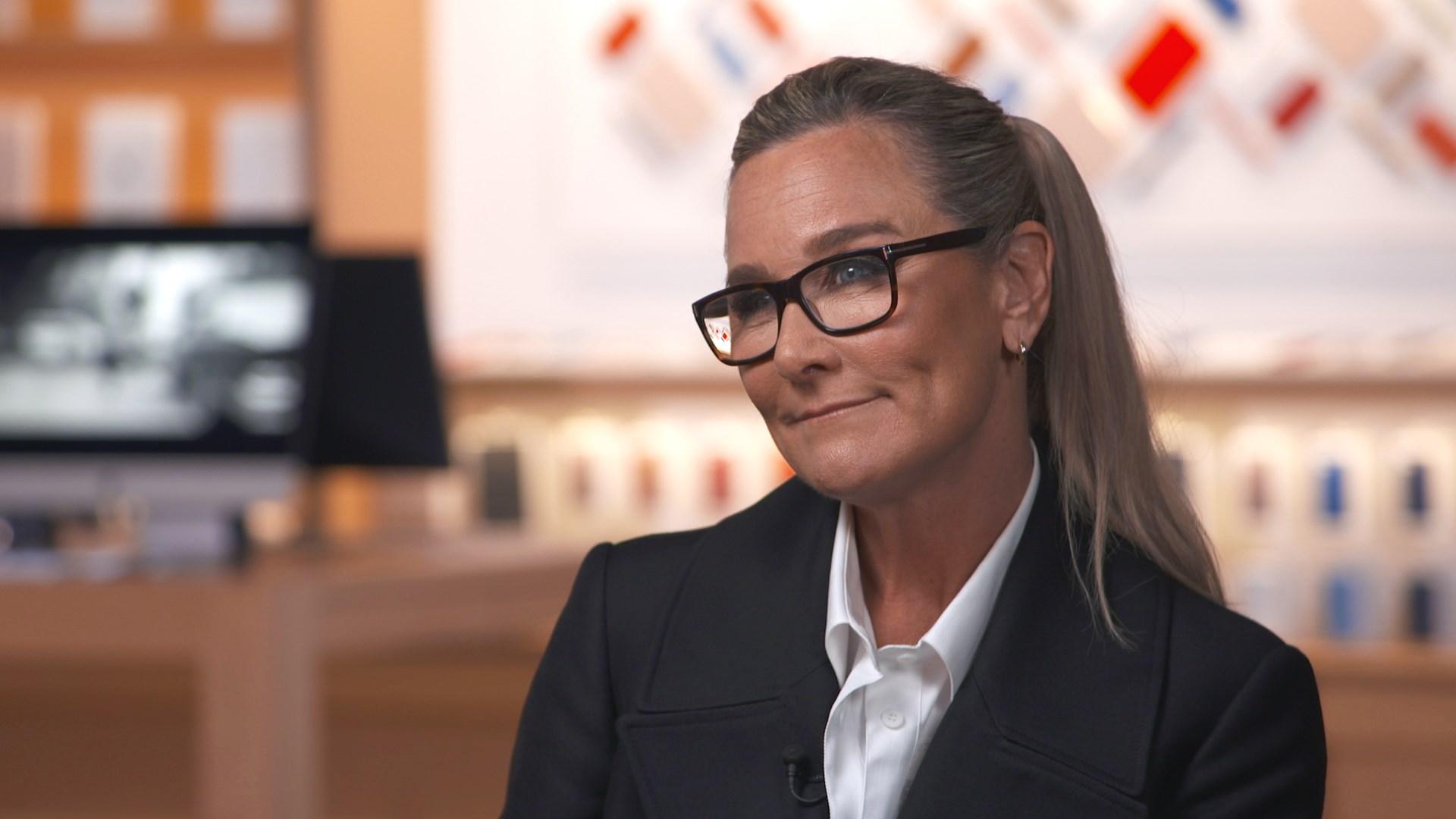 Apple SVP of retail Angela Ahrendts on why she wants Gen Z to say, "Meet me at Apple"
After working with a team to reimagine the retail experience at Apple stores over the past three years, Angela Ahrendts, senior vice president of retail at Apple Inc., reveals the strategy behind the redesigned stores – and why she says she wants the next generation of customers to say, "Meet me at Apple."
In a rare television interview, the former Burberry CEO also told "CBS This Morning" co-host Norah O'Donnell about how she'll measure the teams' success.
"A lot of the big online guys have said they're opening stores. Amazon's investing in stores. Google's investing in stores. ... Starbucks figured it out, you know? Being a gathering place for – right? 'Meet me at Starbucks,"' Ahrendts said. "And you know, I've told the teams, 'I'll know we've done a really, really great job if the next generation, if Gen Z says, "Meet me at Apple. Did you see what's going on at Apple today?"'"
"I watched your TED Talk ... and you said, 'The more technologically advanced our society becomes, the more we need to go back to the basic fundamentals of human communication.' How do we get back to the basics of human communication when there seems to be a new device around every corner?" O'Donnell asked.
"But I think that's where the human communication comes in, you know?" Ahrendts replied. "I don't care how advanced technology gets. I don't think that there's anything that can replace looking someone in the eyes, touching their hand, you know? That feeling, if you will, that I don't care how many millions of Facebook friends you have. You don't get that feeling. So I do think that it's getting back to this incredible human connection and – and isn't that how incredible things happen as well?"
Ahrendts also discussed her leadership style and why CEO Tim Cook hired her for the job.
Watch Ahrendts' extended conversation with O'Donnell here.
Thanks for reading CBS NEWS.
Create your free account or log in
for more features.