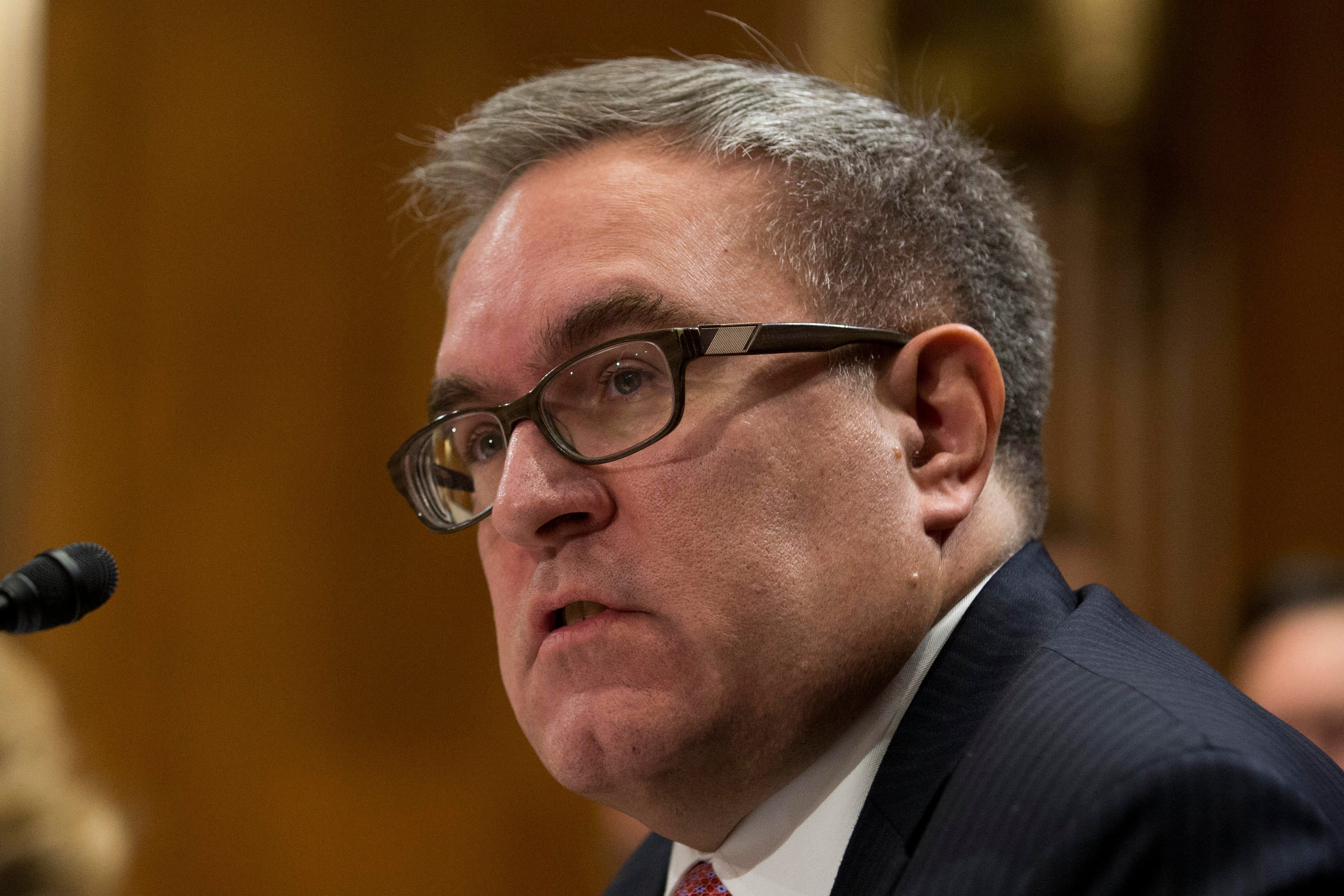 Who is Andrew Wheeler, Scott Pruitt's replacement at the EPA?
WASHINGTON -- Environmental Protection Agency Administrator Scott Pruitt resigned Thursday amid a number of scandals. President Trump said on Twitter he accepted Pruitt's resignation and announced that Pruitt's deputy at the EPA, Andrew Wheeler, will serve as acting administrator starting Monday.
Wheeler, a former coal industry lobbyist, was confirmed as Pruitt's No. 2 in April despite complaints from Democrats that Wheeler helped lead a fight by the coal industry to block regulations that protect Americans' health and begin to address climate change.
In April, Jeff Turrentine, the Culture & Politics columnist at The National Resources Defense Council's magazine onEarth, wrote: "If you're hoping Wheeler could represent some sort of departure from Pruitt's (literal) scorched-earth agenda, he wouldn't."
Until his nomination by President Trump last fall, Wheeler worked as a lobbyist with a client list that included Murray Energy, one of the nation's largest coal mining companies. He accompanied Murray CEO Robert "Bob" Murray during a series of closed-door meetings to lobby the Trump administration to kill environmental regulations affecting coal mines.
"Andrew Wheeler's coal credentials are without equal. He is, without question, a member of the coal industry's Hall of Fame," Sen. Edward Markey, D-Mass., said in April.
"Sadly, I am concerned that Andrew Wheeler's background means that he will never understand that saving coal is not the job of the EPA," Markey added. "It is the EPA's job to regulate coal to protect public health and the environment."
Republicans earlier this year countered that Wheeler, 53, was well-qualified to lead the agency, having worked at the EPA early in his career and serving as Republican staff chief of the Senate Environment Committee before becoming a lobbyist nine years ago.
Wyoming Sen. John Barrasso, chairman of the Senate environment panel, had said Wheeler demonstrated his commitment to sound environmental policies and has "exemplified excellence in his professional endeavors," both in government and in the private sector.
During his confirmation hearing to become the No. 2 at the EPA, senators asked Wheeler about the meeting with the Trump administration on behalf of Murray Energy during a hearing last November. Wheeler acknowledged he attended but said he couldn't remember any details.
Photos later emerged that showed Wheeler sitting at the table during an undisclosed meeting where Murray handed Energy Secretary Rick Perry a four-page "action plan" to revive the nation's struggling coal industry. The Trump administration later carried out several of the recommended actions.
Like Pruitt, Wheeler has expressed public skepticism about the consensus of climate scientists that the continued burning of fossil fuels is the primary cause of global warming.
Thanks for reading CBS NEWS.
Create your free account or log in
for more features.