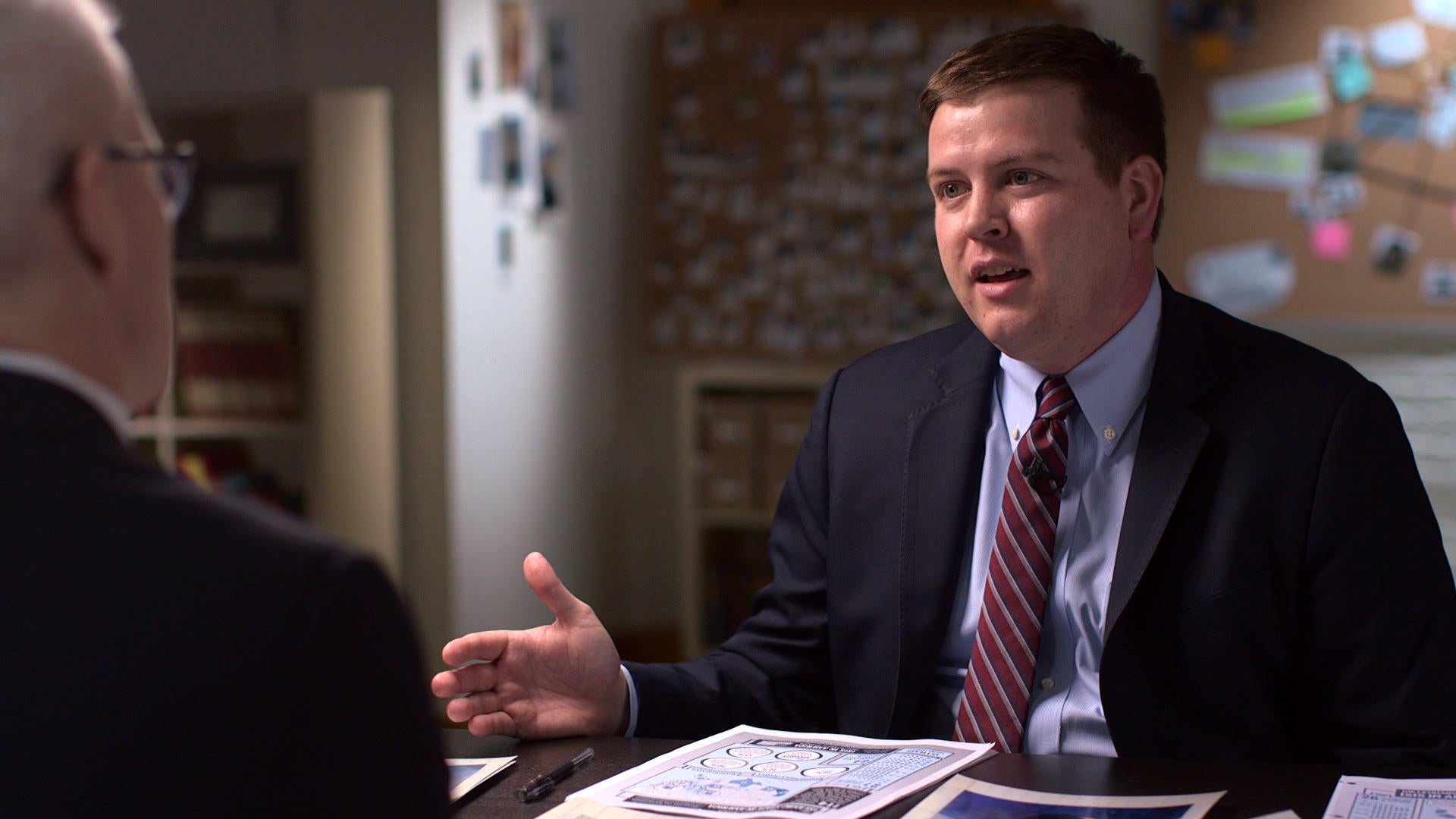 Anderson Cooper investigates first ISIS-claimed attack in U.S.
One of the two homegrown terrorists who attacked a Texas event in 2015 was known to the FBI. In fact, he had been arrested and convicted for lying to the Bureau. Elton Simpson received probation for his sentence and went on to die with his fellow jihadist, Nadir Soofi, as they attempted to kill scores of Americans at a contest to draw the prophet Muhammad in Garland, a city near Dallas. Anderson Cooper reports on the incident, the first on American soil to be claimed by ISIS, on the next edition of 60 Minutes, Sunday, March 26 at 7 p.m. ET/PT.
Cooper's report comes in the same week that a London terror attack at the hands of a radicalized jihadist born in Britain was also claimed as the work of ISIS.

The FBI follows numerous leads and suspected terrorists and has thwarted a number of domestic attacks. But their jobs got even harder when ISIS' militant propaganda began to spread as it fought and terrorized to create a caliphate in Iraq. Their victories and territorial gains in Iraq inspired Soofi and Simpson and many other jihadists says a former government terror tracker who has trained FBI agents to track. Seamus Hughes has also studied the communications of Soofi and Simpson.
"This idea of a so-called caliphate was a driver for Simpson and Soofi. They had finally realized what they had talked about for years," says Hughes, now deputy director of the George Washington University Program on Extremism. "It touched a nerve with a lot of folks in the jihadi-sphere. Especially in the summer of 2015, you saw a lot of these FBI guys, everything was blinking red. You had a number of different plots happening. And the FBI was kind of trying their best to catch up," he tells Cooper.
"This idea of a so-called caliphate was a driver for Simpson and Soofi. They had finally realized what they had talked about for years."
Asked by Cooper whether messages from ISIS had pushed Simpson into the attack, Hughes replies, "I think the [ISIS] folks whispering in his ear was a big part of it."
When Soofi and Simpson, armed with multiple guns and bullet-proof vests, came to a security checkpoint at the event, they fired dozens of shots at a security guard and a police officer. The officer shot both of them, inflicting grave wounds. Cooper spoke with the security guard, Bruce Joiner. "How he avoided hitting me, I don't know. Once [Officer Greg Stevens] saw them and saw the guns, he was all about takin' out the threat."
Unknown at the time was that an undercover FBI agent was in a car directly behind the attackers, according to court documents. The FBI refuses to comment on the presence of their agent, but told 60 Minutes, "There was no advance knowledge of a plot to attack the cartoon drawing contest in Garland, Texas."
Thanks for reading CBS NEWS.
Create your free account or log in
for more features.