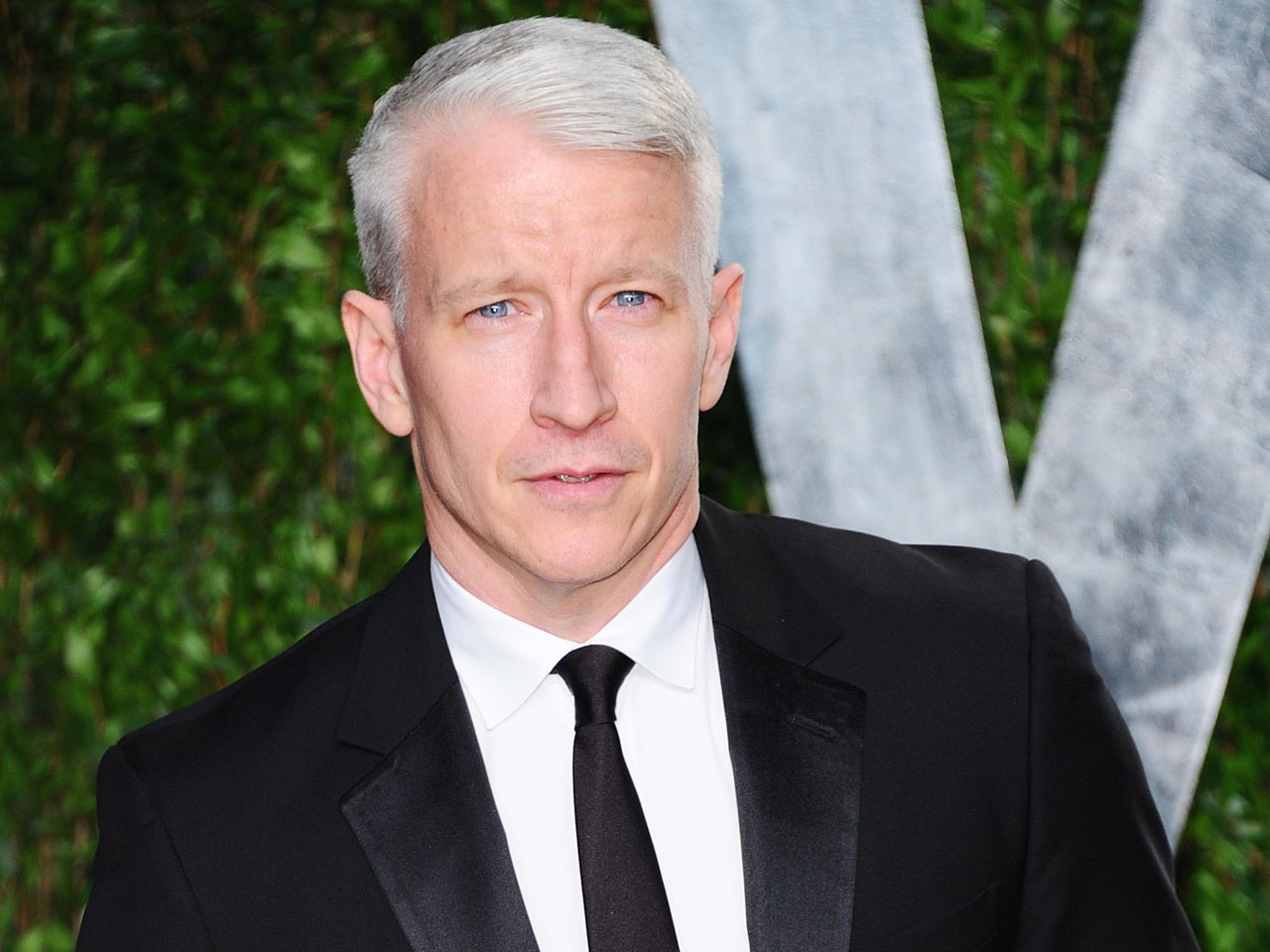 Anderson Cooper: "I'm gay, always have been, always will be"
(CBS News) Anderson Cooper has been subject to much speculation about his sexual orientation.
The journalist put any questions to rest on Monday in an email written to The Daily Beast blogger/reporter Andrew Sullivan.
"The fact is, I'm gay, always have been, always will be, and I couldn't be any more happy, comfortable with myself, and proud," Cooper, 45, wrote.
Pictures: Out in the spotlight
"I have always been very open and honest about this part of my life with my friends, my family, and my colleagues. In a perfect world, I don't think it's anyone else's business, but I do think there is value in standing up and being counted," the journalist continued in the email to his friend of more than 20 years. "I'm not an activist, but I am a human being and I don't give that up by being a journalist."
In his note, the CBS "60 Minutes" contributor talked a lot about journalists' roles.
"As long as a journalist shows fairness and honesty in his or her work, their private life shouldn't matter," Cooper explained. "I've stuck to those principles for my entire professional career, even when I've been directly asked 'the gay question,' which happens occasionally."
Cooper, though, recently reconsidered that notion.
"It's become clear to me that by remaining silent on certain aspects of my personal life for so long, I have given some the mistaken impression that I am trying to hide something - something that makes me uncomfortable, ashamed or even afraid," Cooper wrote. "This is distressing because it is simply not true."
Cooper said he didn't want to address his sexual orientation in his 2006 memoir, "Dispatches from the Edge," because the book was focused on "war, disasters, loss and survival" - not his personal life.
The email came after Sullivan asked to pick Cooper's brain about the recent Entertainment Weekly cover story on gay people in public life.
"I asked him for his feedback on this subject, for reasons that are probably obvious to most," Sullivan explained. He added that Cooper gave him permission to publish the response.
Read Cooper's entire feedback here.
Thanks for reading CBS NEWS.
Create your free account or log in
for more features.