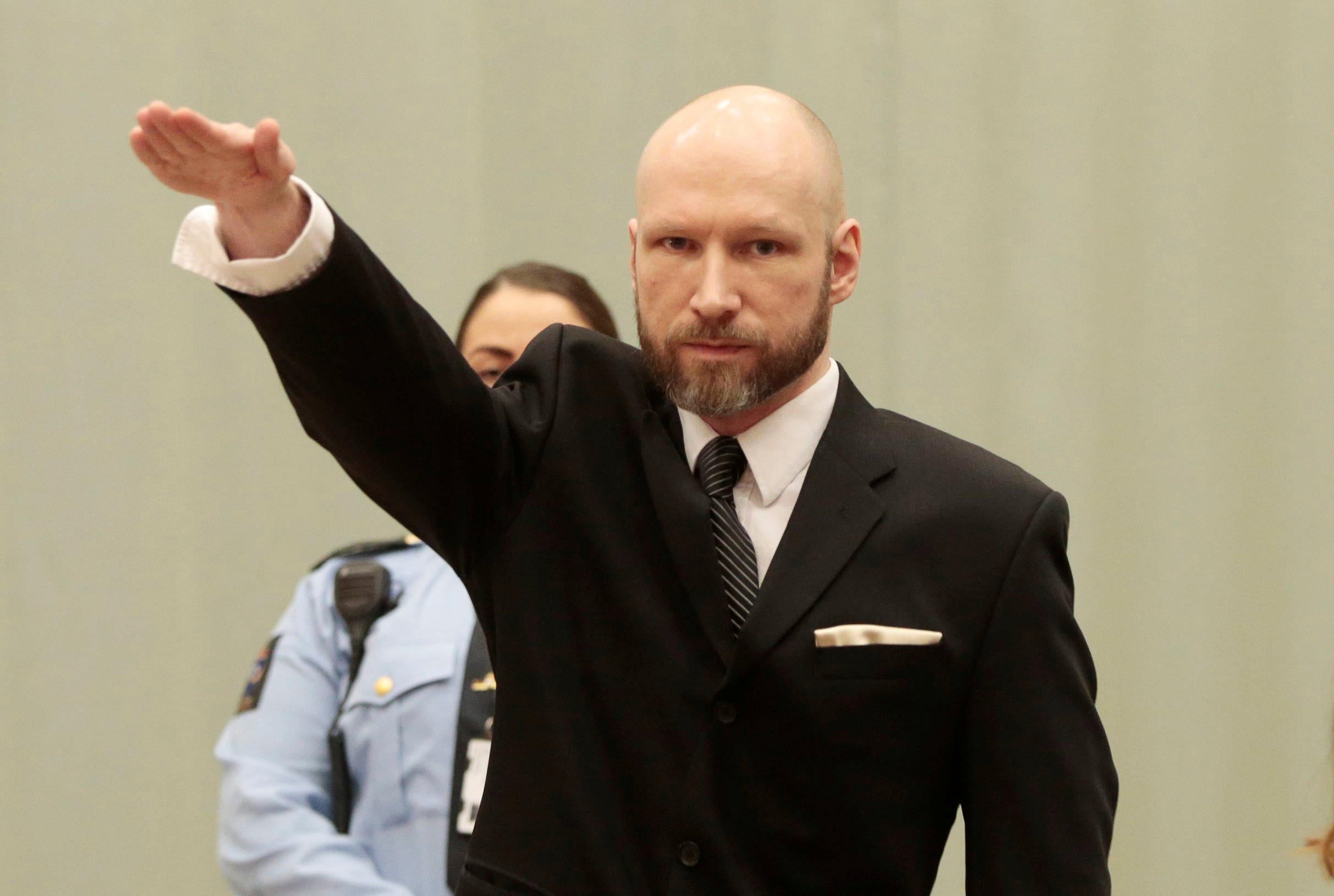 Mass murderer's appeal to human rights court rejected
COPENHAGEN, Denmark -- The European Court of Human Rights has rejected an appeal by Norwegian mass murderer Anders Behring Breivik, who claimed his incarceration in Norway violated his rights. The Strasbourg, France-based court said Thursday the case "doesn't reveal any violations" and "rejected the application as inadmissible for being manifestly ill-founded."
It added that its decision was final.
Last year, Norway's top court ruled that Norwegian authorities had not violated the human rights of Breivik, who has legally changed his name to Fjotolf Hansen, by isolating him in jail.
Breivik, who is serving a 21-year sentence for killing 77 people in a bomb-and-shooting rampage in 2011, also had claimed that frequent strip searches and being handcuffed often during the early part of his incarceration violated his rights.
He has been in solitary confinement since his sentencing in 2012 and has limited access to visitors, mostly by prison personnel, medical staff and a priest. Norway's government maintains that Breivik is dangerous and must remain isolated from inmates in the high-security prison in Skien.
Attorney General Fredrik Sejersted said last year that Breivik continued to spread extremist ideology through his writings, and that all his correspondence should still be monitored and his letters opened. He told a court that Breivik continued to try to find ways of bypassing censorship of his correspondence, including an ad to find a marriage partner.
Sejersted also said that Breivik's prison conditions are better than for many other inmates. He has a three-cell complex where he can play video games, watch TV and exercise, in compensation for his solitary confinement. He is served coffee and newspapers in the morning, often plays video games on the Xbox console, watches movies and spends much time studying.
Sejersted said Breivik was still "very deeply engaged in his political right-wing, extremely neo-Nazi project," and should remain isolated.
At the time of the attacks, Breivik claimed to be the commander of a secret Christian military order plotting an anti-Muslim revolution in Europe, but now describes himself as a traditional neo-Nazi who prays to the Viking god Odin.
Thanks for reading CBS NEWS.
Create your free account or log in
for more features.