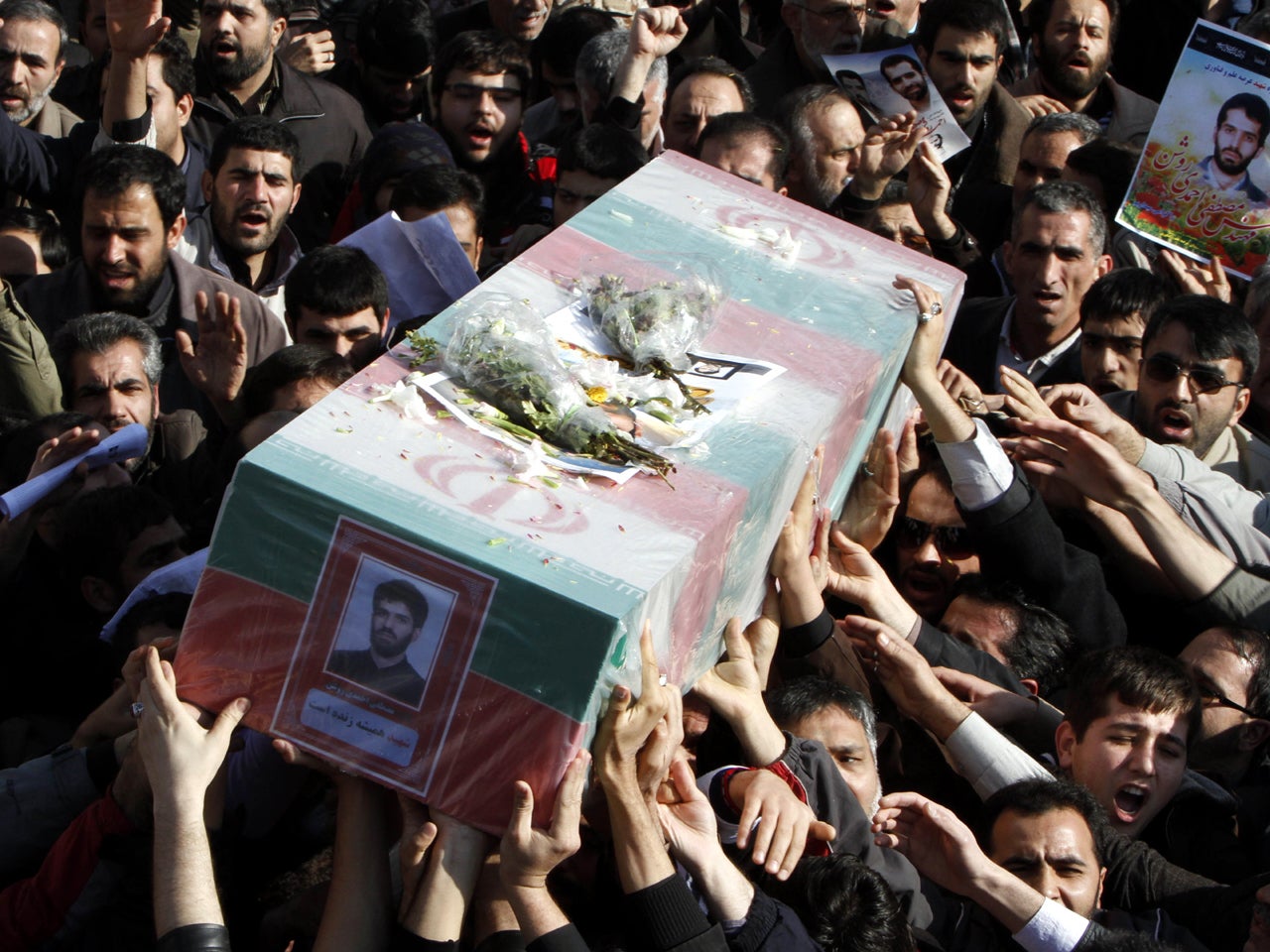 Anatomy of an assassination on Iranian soil
Despite denials by Israel that it was behind last week's assassination of an Iranian nuclear scientist, the successful killing of Mostafa Ahmadi Roshan by a magnetically attached car bomb has all the hallmarks of an operation carried out by Israel's spy agency, Mossad, reports John Miller.
"To my mind, the Israelis are at the top of the pile," said Phil Mudd, a former senior intelligence officer at the CIA and a former deputy chief of the FBI's national security branch.
Israel has a demonstrated proficiency at this kind of work, with examples including the tracking and killing of the terrorists responsible for the massacre of its athletes at the 1972 Munich Olympics or the assassination of Imad Mugniyah, who ran a string of bloody terrorist operations against Israel and the United States in Lebanon.
Iran arrests suspects in nuke scientist's death
CBS "Sunday Morning": The ticking clock of Iran's nuclear threat
Anti-U.S. chants at Iran nuke expert's burial
If Israel is behind the assassinations, deniability is par for the course, but Yossi Alpher, a former Mossad agent, said the Iranian scientist should have known this was in the cards.
"He has to have understood, as should anyone involved in the Iranian nuclear program, that they are part of an attempt to create a weapon of mass destruction for a country that has openly threatened to destroy us," said Alpher, "and we have every reason to not regret any loss of life or other act of sabotage that in any way sets back this Iranian program."
A revelation of Israel being behind the bombing would prompt questions of whether the United States, which likewise has denied any involvement in the assassination, played a role in the attack. But Israel could have received help from a variety of ethnic and resistance groups in Iran or from another foreign intelligence service.
Iran hasn't been just the target of covert actions. It's also been accused of initiating plots, such as the foiled assassination plot against the Saudi ambassador to the United States and a thwarted Hezbollah threat to blow up the U.S. Embassy in Bangkok. Last week, a diplomat of Iranian ally Venezuela was expelled from the United States after being accused of discussing cyber-attacks against the U.S. while working at the Venezuelan Embassy in Mexico.
Iranian assassination suspect pleads not guilty
Thai police seize bomb materials in alleged plot
U.S. expels Venezuelan diplomat
Above, watch John Miller's full analysis of the assassination in Iran.
Thanks for reading CBS NEWS.
Create your free account or log in
for more features.