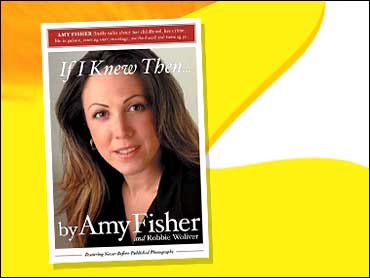 Amy Fisher Tells Her Own Story
After years of shying away from the press, Amy Fisher, labeled "The Long Island Lolita" by the tabloid press, is telling her own story.
In 1991, at the age of 16, Fisher became sexually involved with the infamous Joey Buttafuoco, a man 20 years her senior, and would later wind up shooting his wife, Mary Jo.
"At the time, you know, it's very glorified in the tabloids and it became a big joke but you know what? It wasn't a joke," Fisher tells The Early Show co-anchor Julie Chen. "There was a woman gravely injured or could have been killed. You know, I was abused by a man twice my age. And it was an awful situation."
Today, Fisher is a pregnant 30-year-old Long Island housewife with a 3-year-old son. But she says she was the victim of a sexual predator when she was younger, and she hopes her story will act as a warning to parents and teenage girls.
"I think any 16-year-old goes through periods of feeling lack of self-esteem or lack of self-worth. And sexual predators, they prey upon us." She warns that sexual predators now use the Internet to maneuver into girls' lives.
"I was a middle-class girl from the suburbs, did OK in school, didn't use drugs, didn't use alcohol and the sexual predator was able to maneuver his way into my life - and it can happen to any young girl out there," she says.
She has written a new book, "If I Knew Then," to help other girls learn from her mistakes.
After Fisher was released from prison in 1999, she returned to college and earned a degree, then started writing a column for the weekly Long Island Press in 2002.
Thanks for reading CBS NEWS.
Create your free account or log in
for more features.