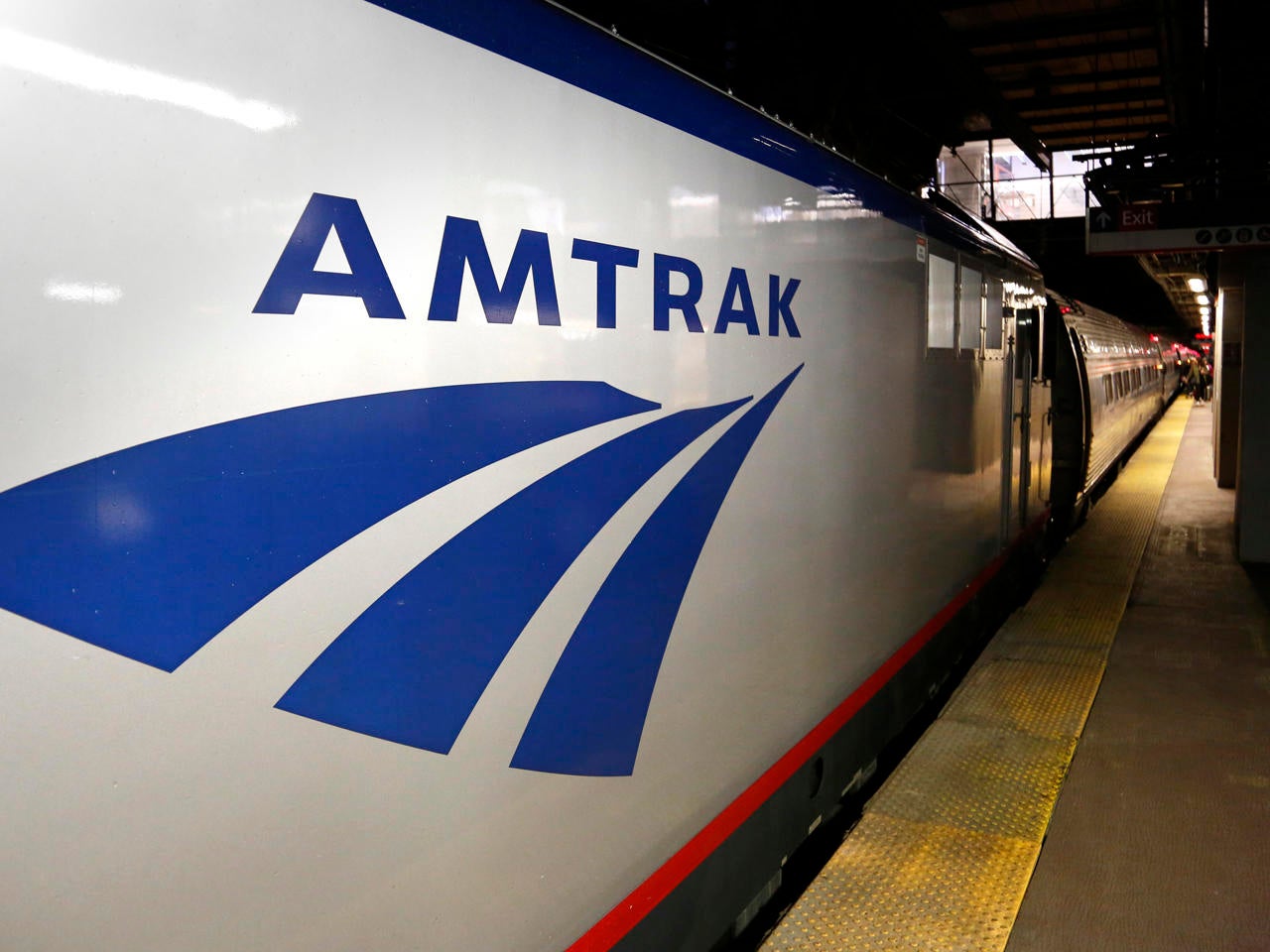 "Decades behind": Amtrak plans urgently needed upgrades
President Trump's pledge to invest a trillion dollars in infrastructure made no mention of our country's outdated rail system.
Decades of lack of funding and infrastructure investment have caused Amtrak, the nation's passenger rail network, to lag behind most of the developed world.
For over a century, railroads were the backbone of America. Trains moved people between cities and provided freight transport for industry. But by the mid-twentieth century, competition from interstate highways and airlines forced many railroads out of business.
In 1971, Amtrak was established as America's passenger rail service. But it has struggled since Day One, plagued with problems it still hasn't solved: most routes never made a profit, and in many cases, Amtrak doesn't even own the tracks.
Stephen Gardner, who oversees planning for Amtrak, says there are about 150 trains on the whole Northeast Corridor. "In order to provide fast, frequent, reliable passenger trains, you really need to build a system for just that, a dedicated system," he told CBS News' Peter Greenberg.
But it's not just dedicated systems; it's funding new tracks across the entire Amtrak network. The Acela, which is supposedly Amtrak's high-speed rail system, can only go 150 miles per hour on a small section of tracks.
To compare, the bullet train in Japan can reach speeds of 200 mph to make the 250-mile trip between Tokyo and Osaka.
And it may be hard to believe, but this year Japan's bullet train celebrates 53 years of high-speed service.
"We're decades behind our counterparts from around the world," said Deborah Hersman, CEO of the National Safety Council. "Part of this is because we don't have a dedicated funding stream that supports that initiative."
The good news is that Amtrak has ordered 28 high-speed trains for the Northeast Corridor, with the first of these scheduled to be in service by 2021.
The problem is there are currently no plans -- or the necessary funds -- to build the tracks needed to support high-speed rail.
"I think what's lagged is kind of a broader issue, which is investment in infrastructure in transportation generally," Gardner said. "If you look across our network, we are underinvesting in all of our assets."
Those dedicated systems are now being built -- some with private money.
In California, a high-speed rail link between the Los Angeles area and San Francisco is now under construction. But we'll need to be patient; it won't be finished before 2029, at the earliest.
But in South Florida, the nation's first privately-owned higher speed rail project, Brightline, is moving faster -- and set for launch later this year.
In Florida, when Brightline gets up and running, it will handle the 205-mile run between Miami and Orlando with speeds of up to 125 mph. That's still technically not high-speed, but at least it's faster.
While Brightline may be new, it's not solving Amtrak's problems and the continuing need to move people by rail.
"We have to rebuild the infrastructure to make sure that it stands the test of time and can operate decades into the future," said Hersman. "Our economy is riding on the back of this infrastructure and we've got to take care of it."
In the end it all gets down to money. Amtrak goes to more than 500 destinations in the U.S. But if the current budget plan from President Trump is approved, many Amtrak officials are worried that may have to close more than 200 stations across America.
Now, Amtrak is planning a summer of urgently needed upgrades. Those improvements will lead to more delays and cancellations at the nation's busiest train hub, New York's Penn Station.
Three weekday trains between New York and Washington, D.C., will be cancelled as it upgrades its facilities at Penn Station beginning in July. Amtrak says its regular schedule will resume in September, but for passengers it can only mean a summer of more crowded trains and possibly more delays.
Thanks for reading CBS NEWS.
Create your free account or log in
for more features.